How do I email a quotation?
Select any Quotation then click on E-mail button from the header.
Clicking on E-mail button will open a pop up on the screen.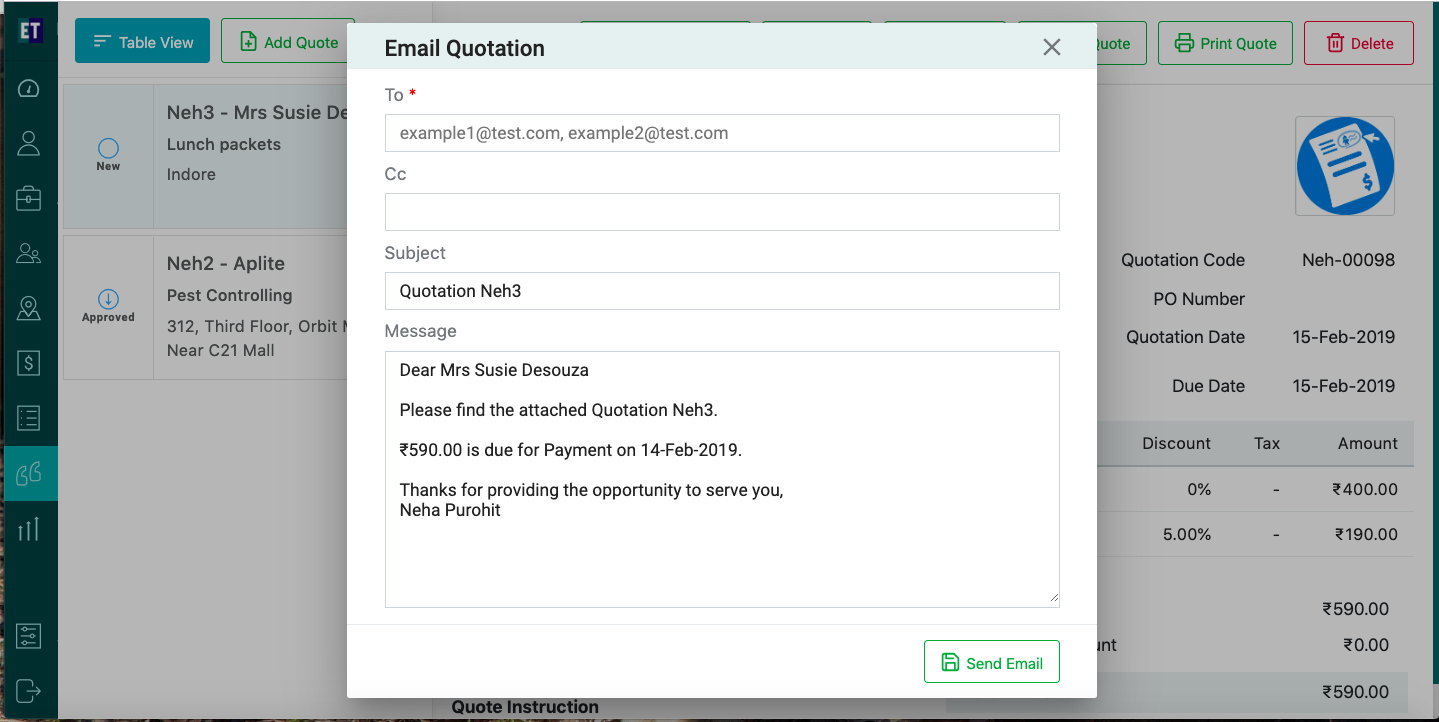 Click on Send Email button present at the bottom of the pop up.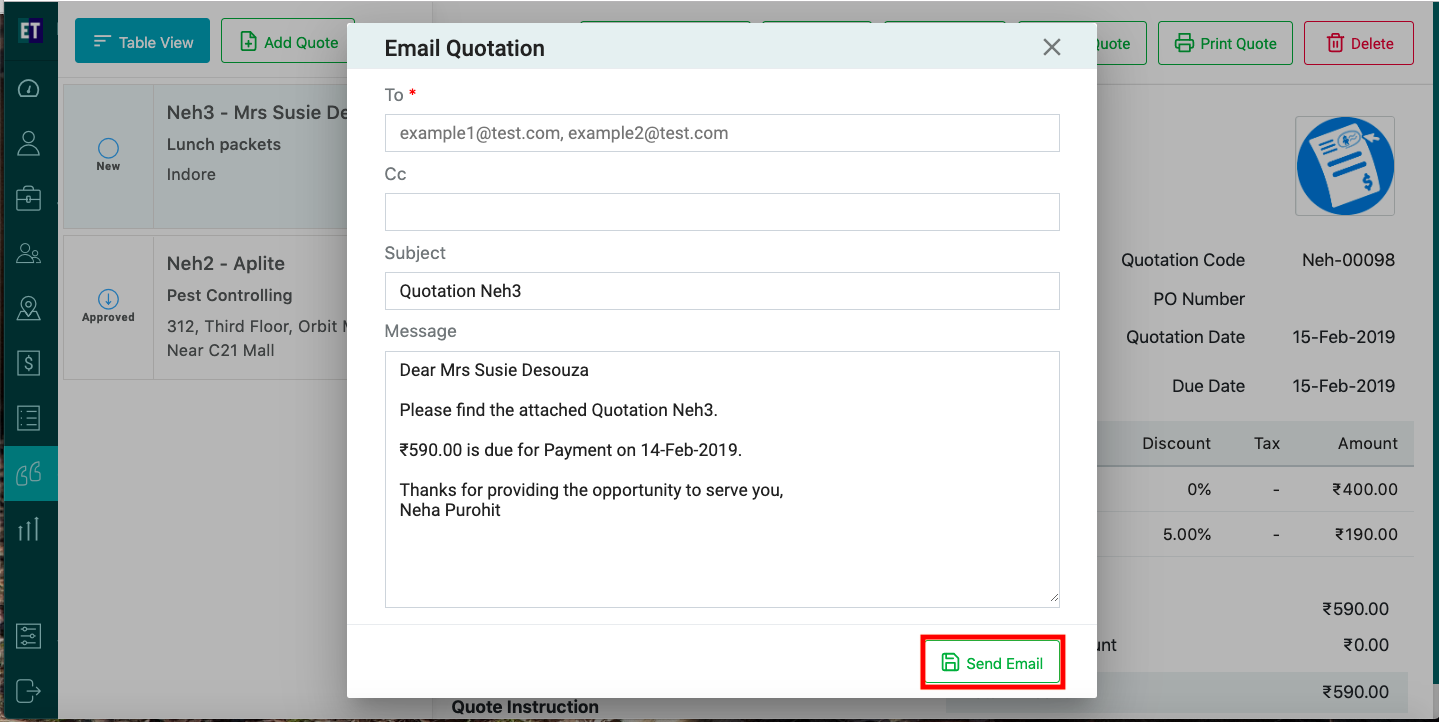 Clicking on Send E-mail button will send the email on the E-mail address mention in the field.
*Note: You must fill out all fields marked with an asterisk before saving.