How do I create a Contract?
Select Contract from the hamburger menu and you will see two options on the top "Table View" and "Add Contract", select Add Contract here.
Clicking on Add Contract will display a pop up with fields.
Fill in the details, this pop-up will contains all the information an Admin would need for a contract such as select the start and end date of the contract from the calendar and can select the payment mode.
*Note: You must fill out all the fields marked with an asterisk before saving.
After filling up all the details, select the Save button, it will display a success alert.
Success Alert means Contract has been added, and getting displayed on the Contracts menu.
You will see one more button with save that is Save and add more, for adding more information to the details.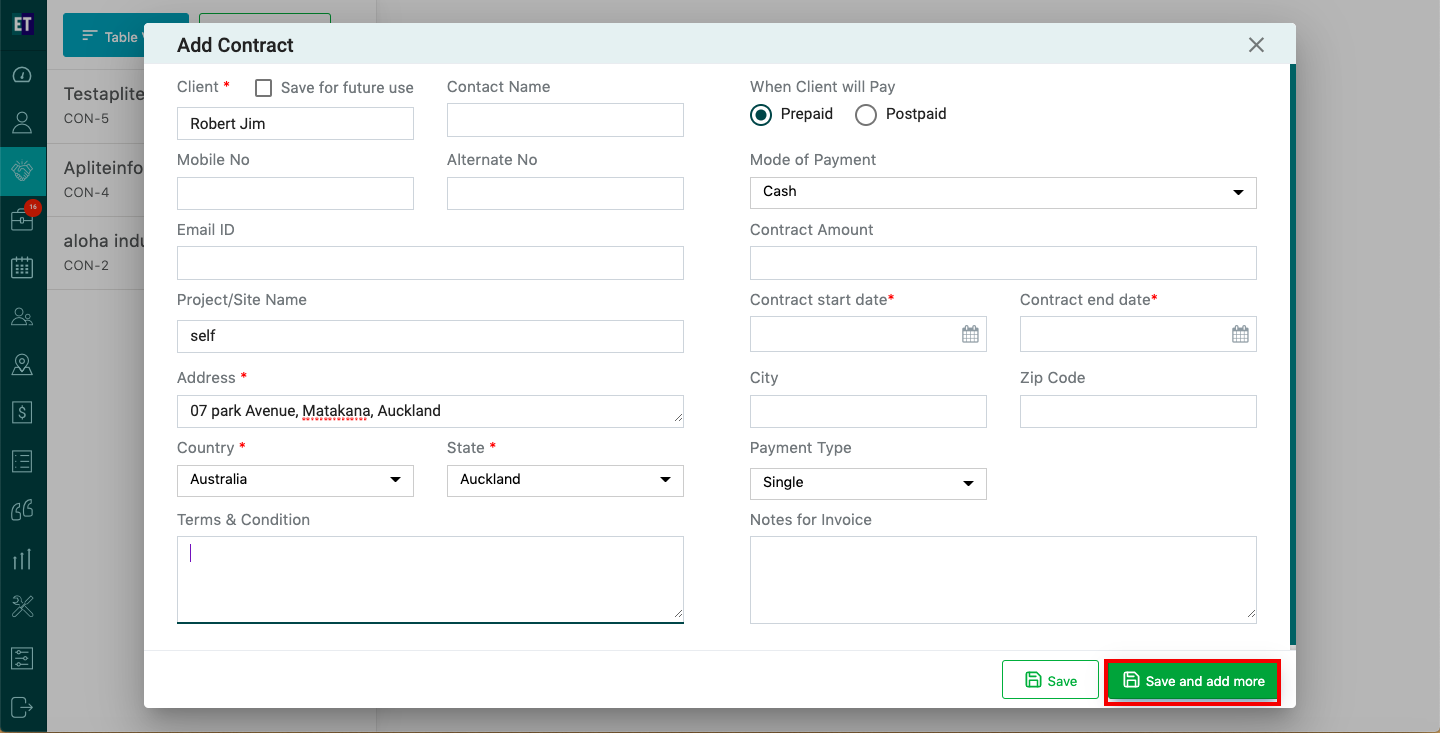 Clicking on the Save and add more button will open a pop up form to link the Equipment.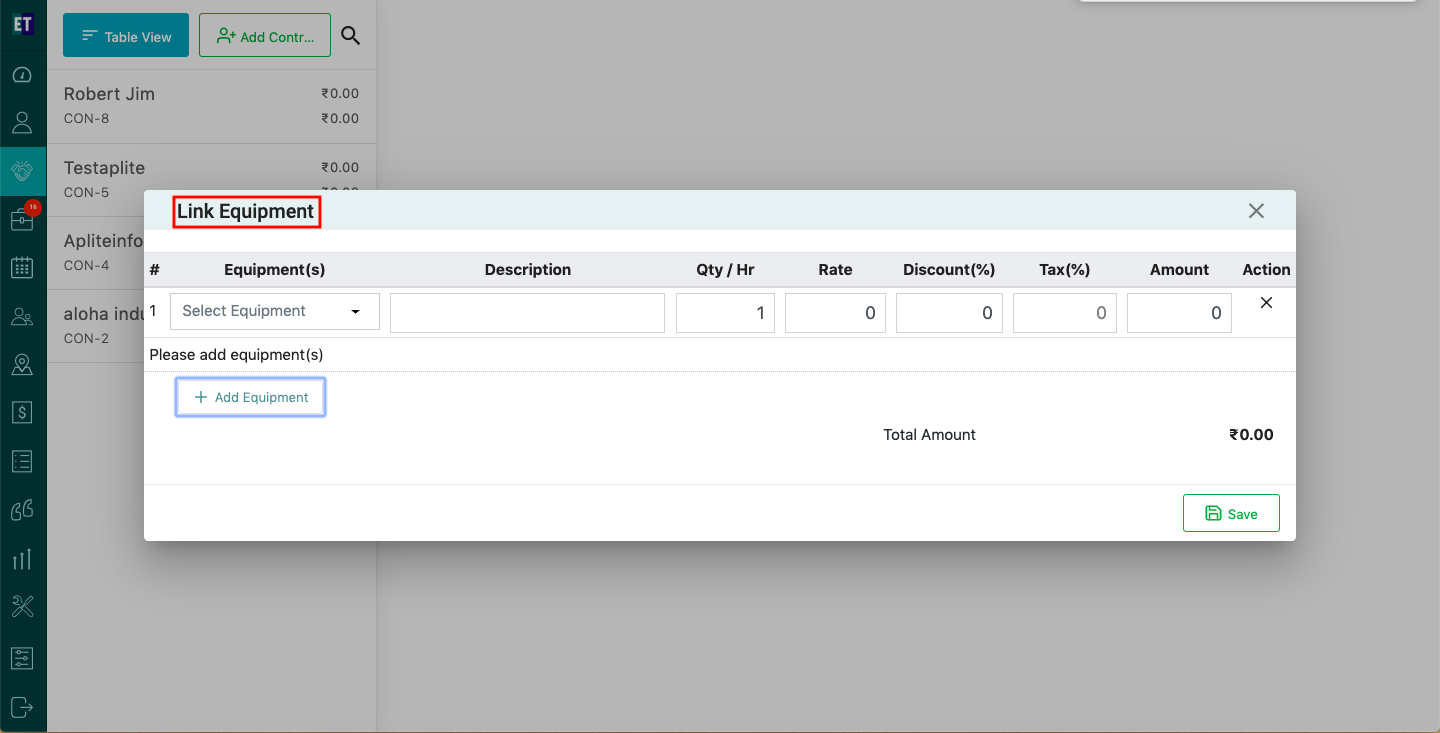 You will see the add equipment button on the pop up.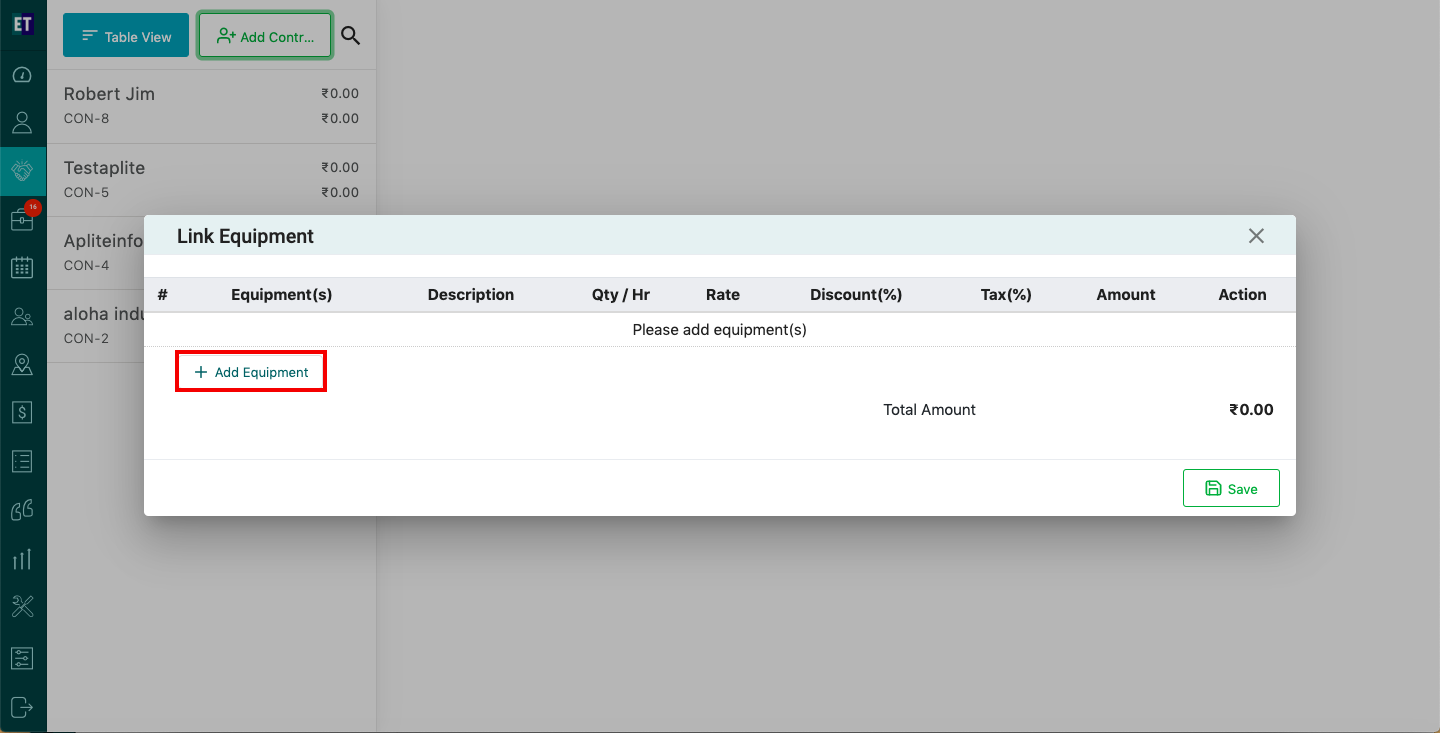 clicking on add equipment button will allow you to add the details of the equipment.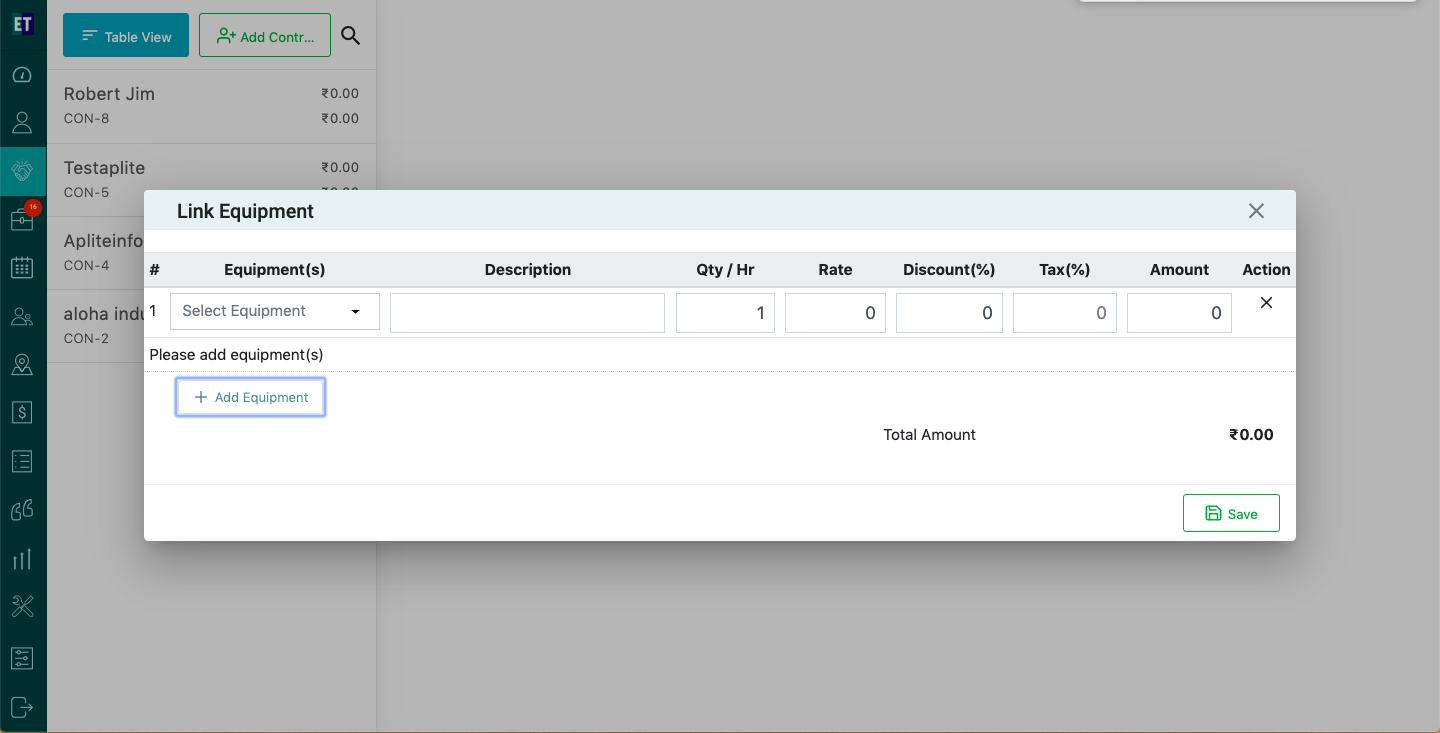 After filling up all the details of the equipment, click on the save button.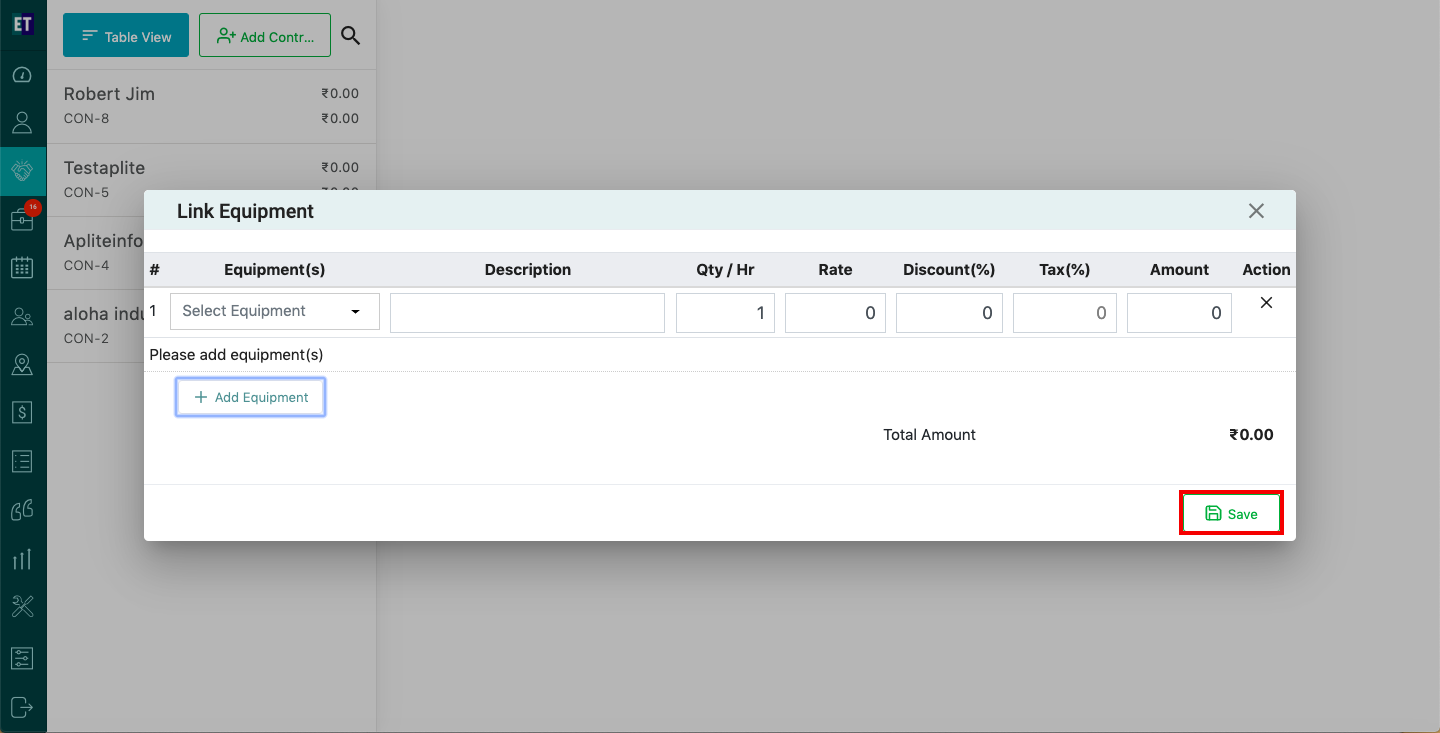 Saved Equipment will be added on the Equipment list under equipment menu.