How do I download a quotation?
Select the Quote then click on Preview & send email button from the header.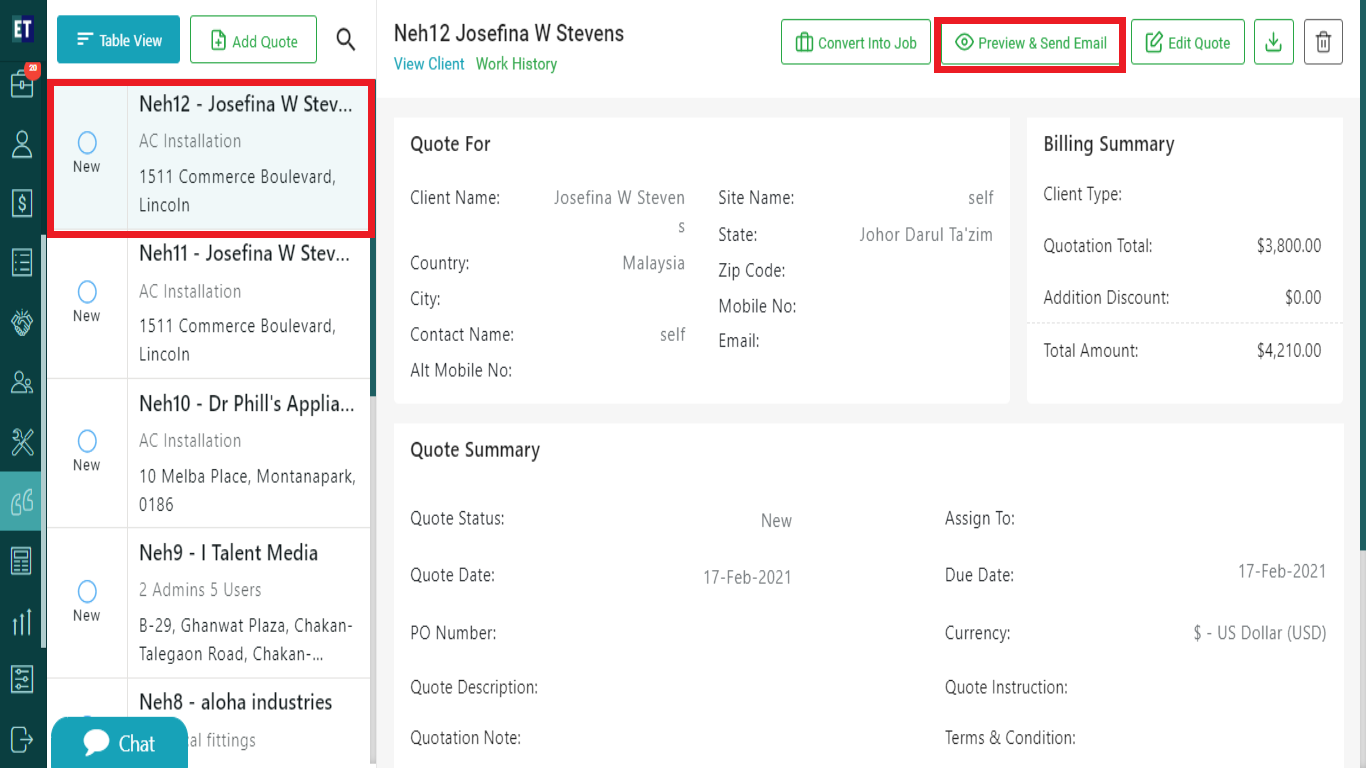 Clicking on the button will open a Preview and Send Quote pop up having a download button at the bottom.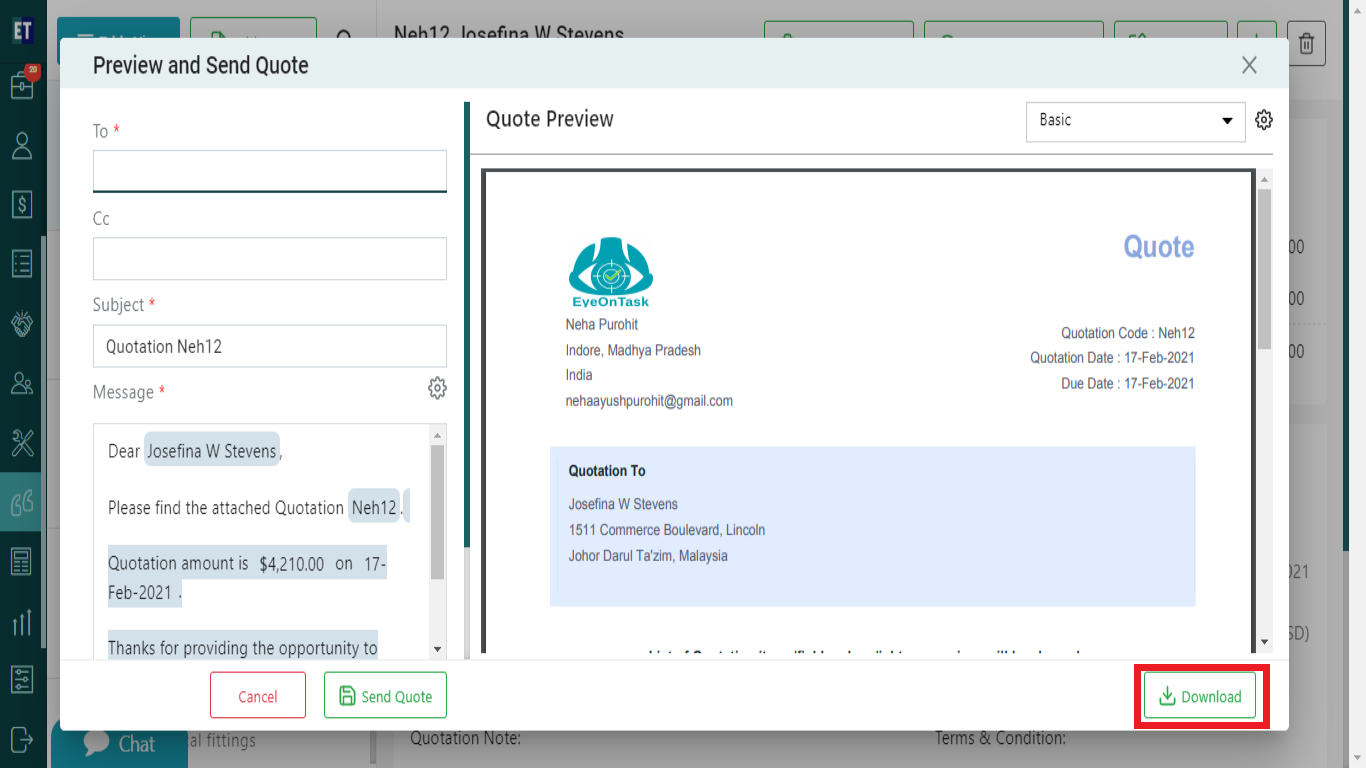 Click on the download button, and the Quotation has been downloaded.