How do I search an invoice?
Select the Invoices from the main menu.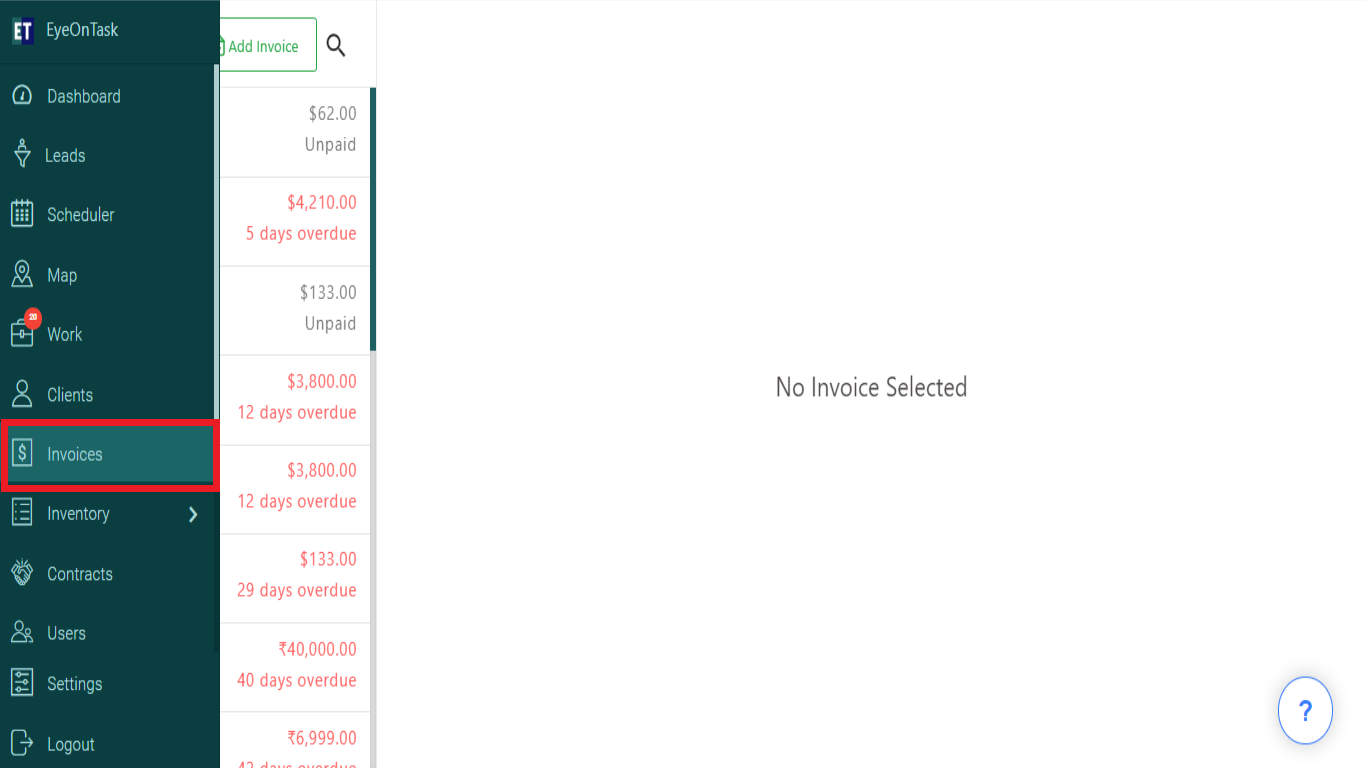 Now you will see three options on the top left "Table View", "Add Quote" and search icon, click on Search icon here.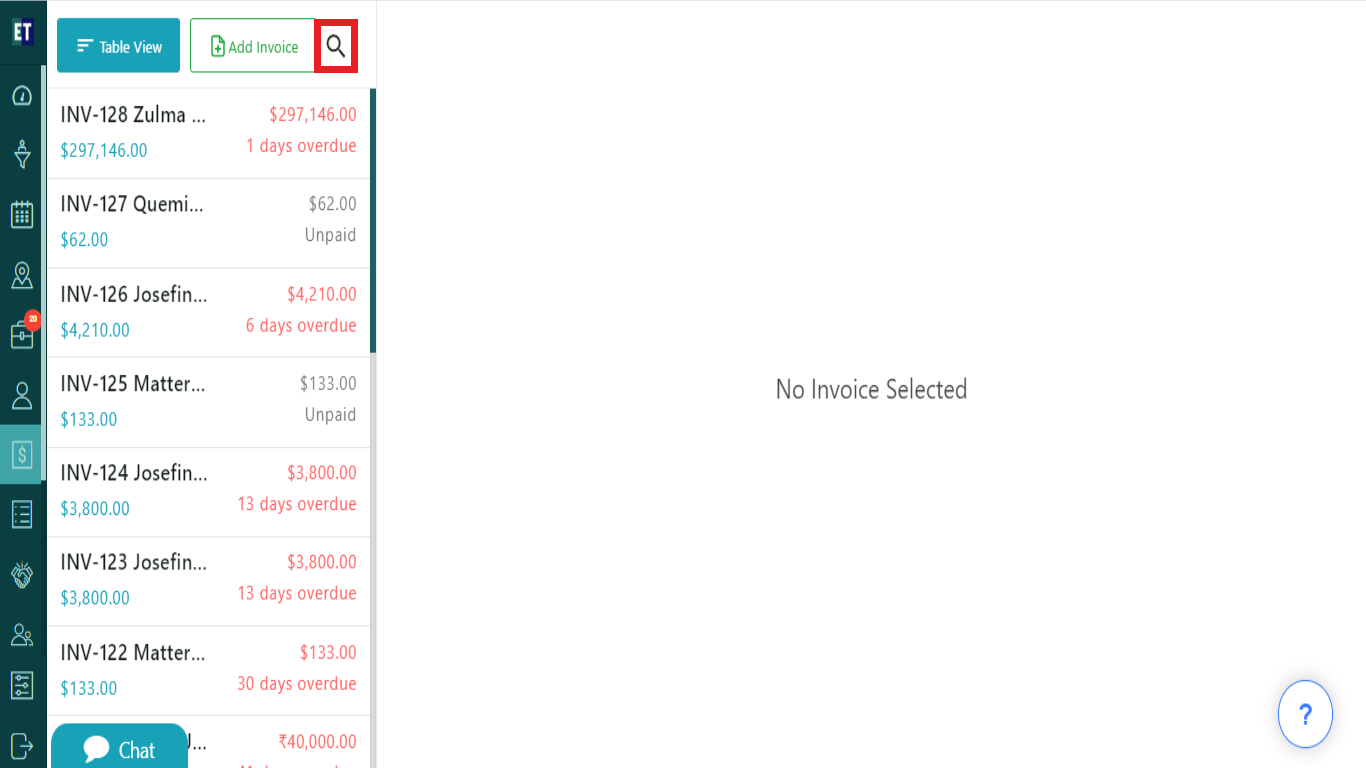 Clicking on Search icon will open a search box below the buttons.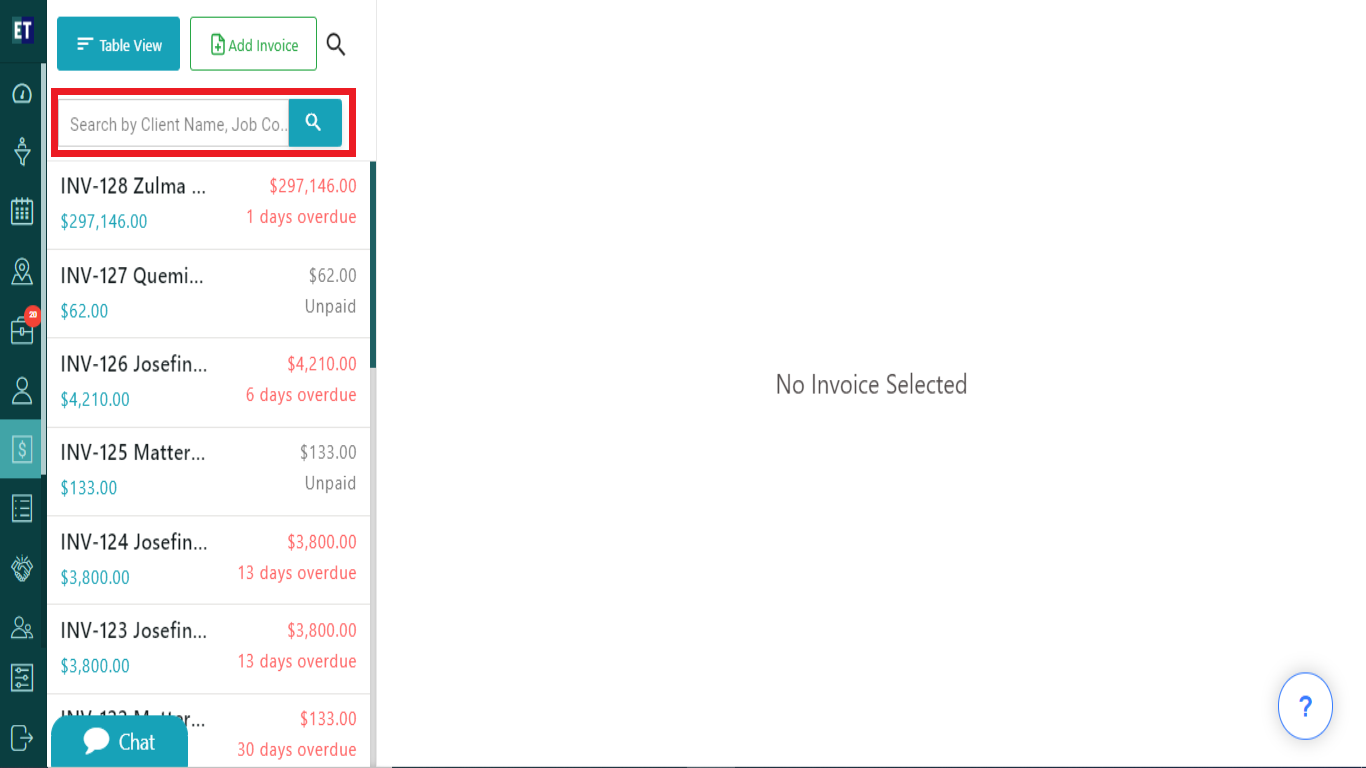 You can search the Invoice by typing the Client name and Job code in the search box.
Also, You can search the particular Invoice from the list only by typing two letters of its Client name or Job code .