How do I view the jobs on a Scheduler on the basis of Job type/Services?
Select Scheduler from the hamburger menu
You will see Job Type/Services option on the top of the screen.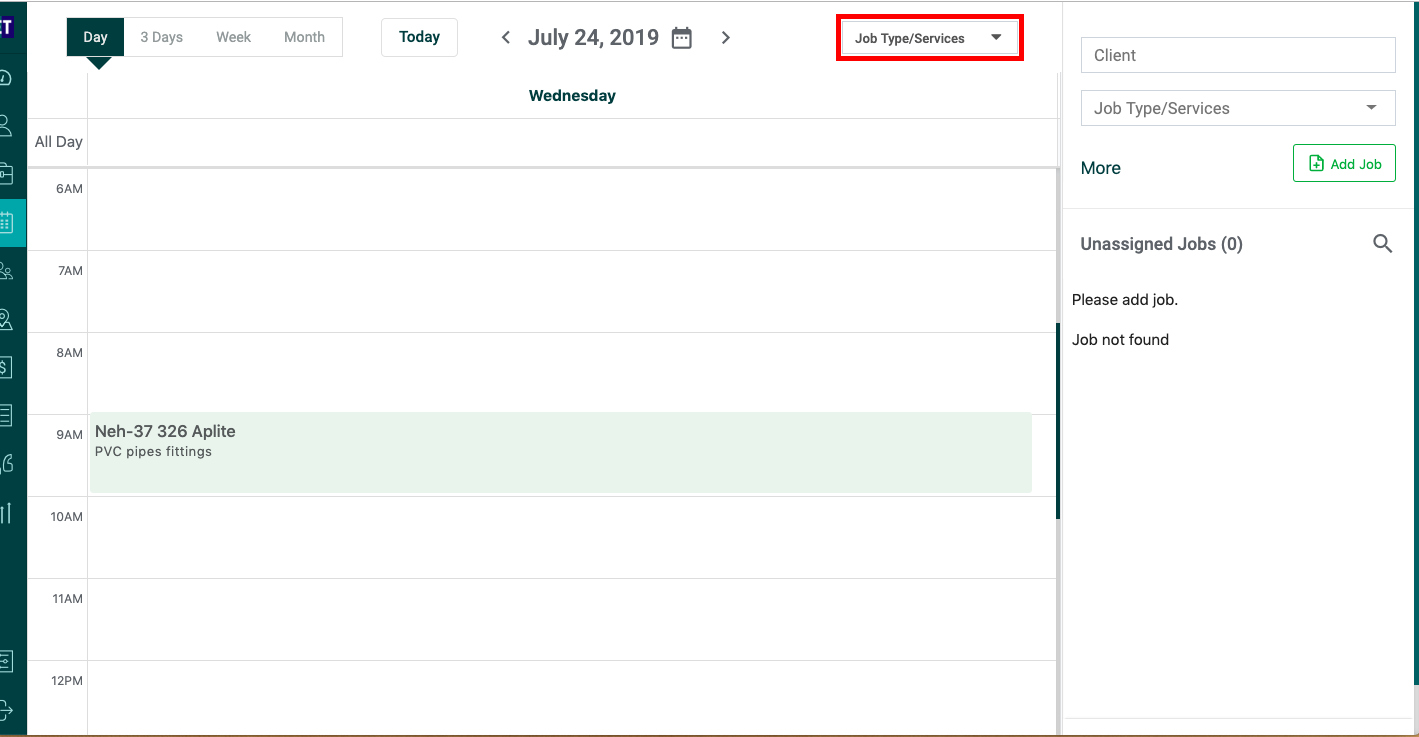 Clicking on the Job Type/Services will display a drop down list of all the Job Type/Services on the screen.
You can view the similar jobs assigned to a client on calendar by selecting the check boxes for job type/services from the drop down list.
You can select more than one checkbox of the job type/services to view the assigned jobs.
Also you can view the job assigned for a particular period as particular day, 3days, week, month by selecting the options available at the top left of the screen.
Select Day to view the job assigned for a single day on calendar