How do I view the jobs on a Scheduler on the basis of Job type/Services?
Go to the Scheduler, select the Job from the drop down at the right side.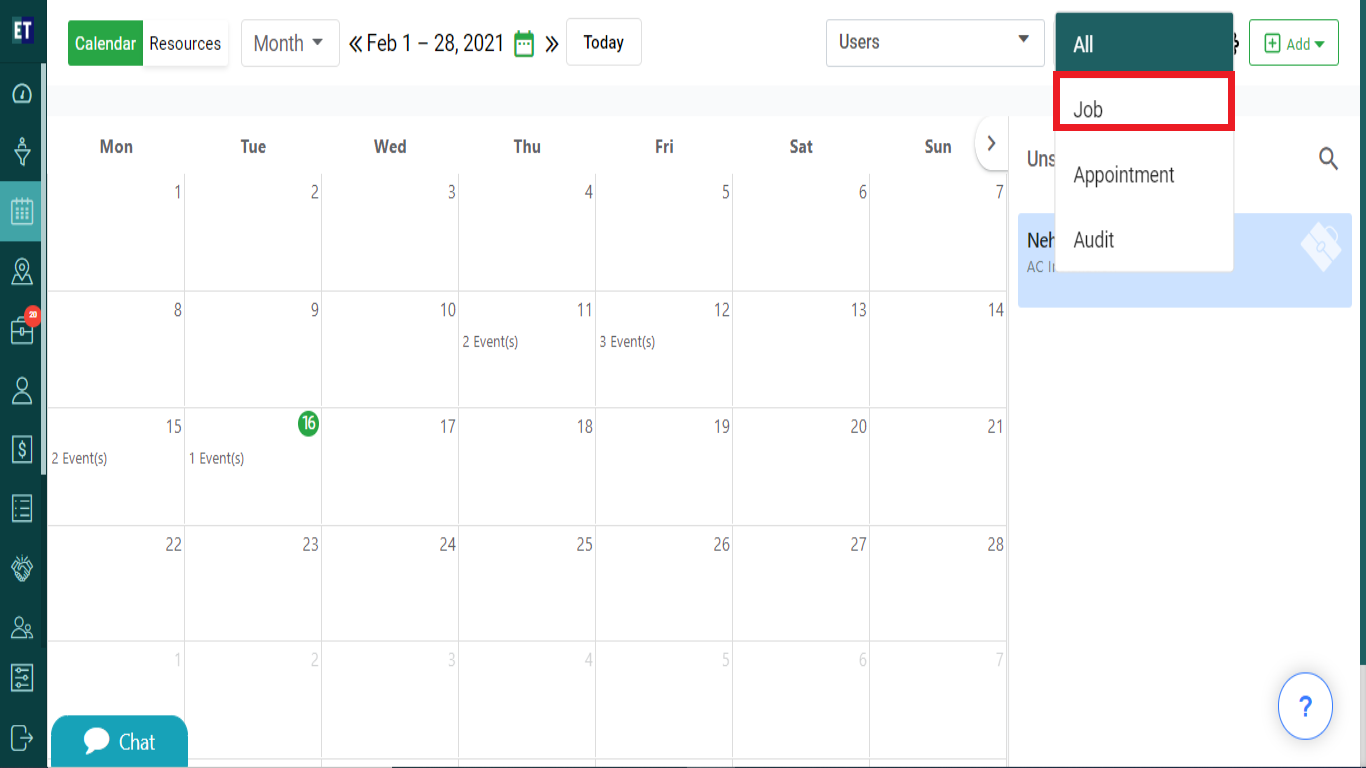 Now, you will see the Job Type/Services dropdown on the top left of the screen.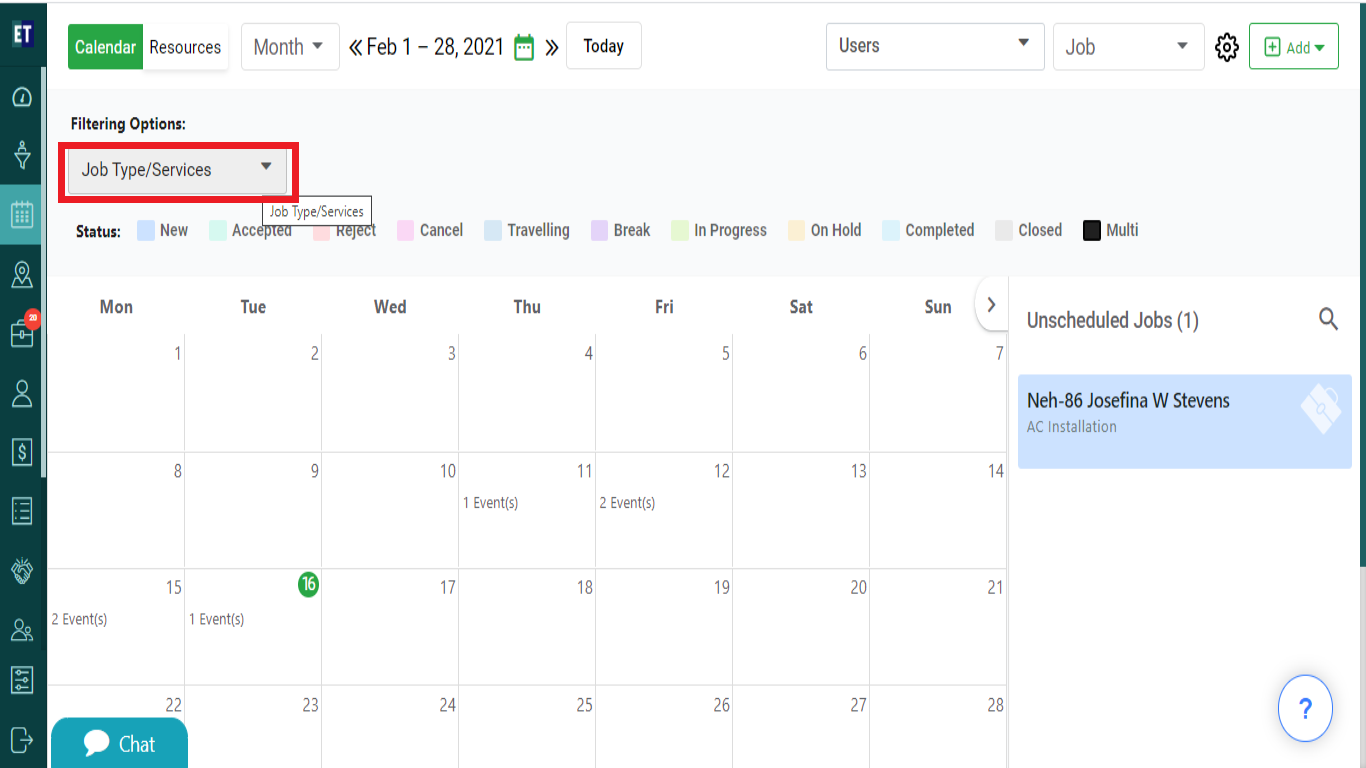 Clicking on the Job Type/Services will display a drop down list of all the Job Type/Services available.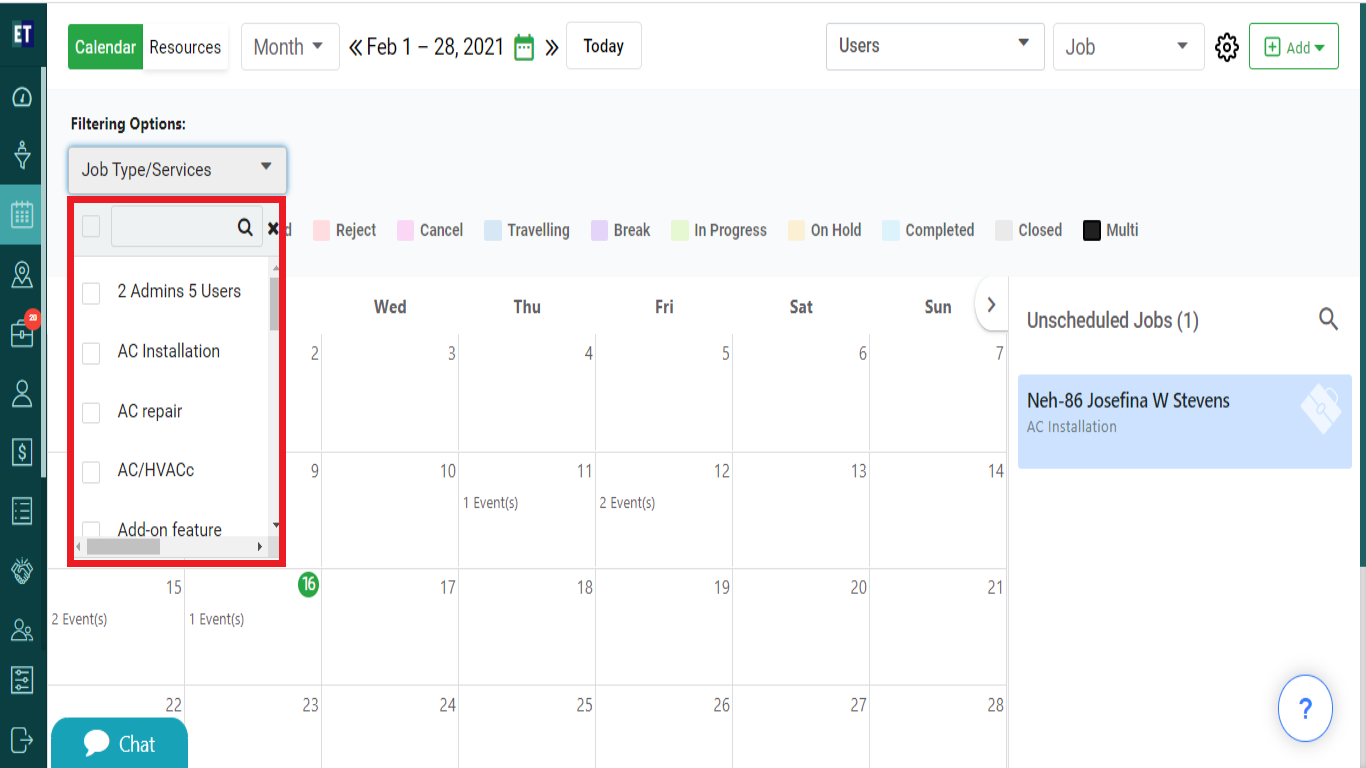 You need to select the JobType/Services from the dropdown to filter the jobs coming under that JobType/Services.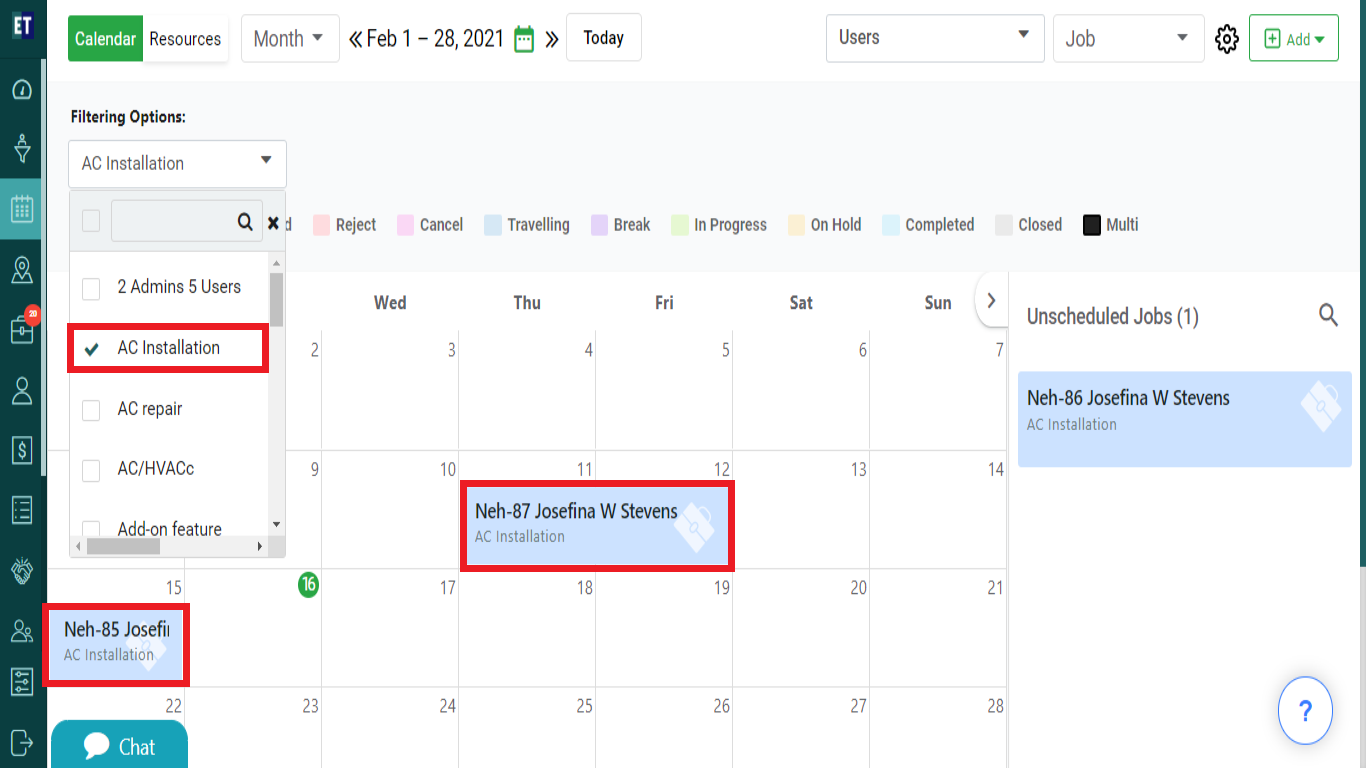 You can select more than one checkbox of the job type/services to view the assigned jobs of that job type/services.