How do I send the quote as mail and view the quote preview ?
Select the Quote then click on Preview & send email button from the header.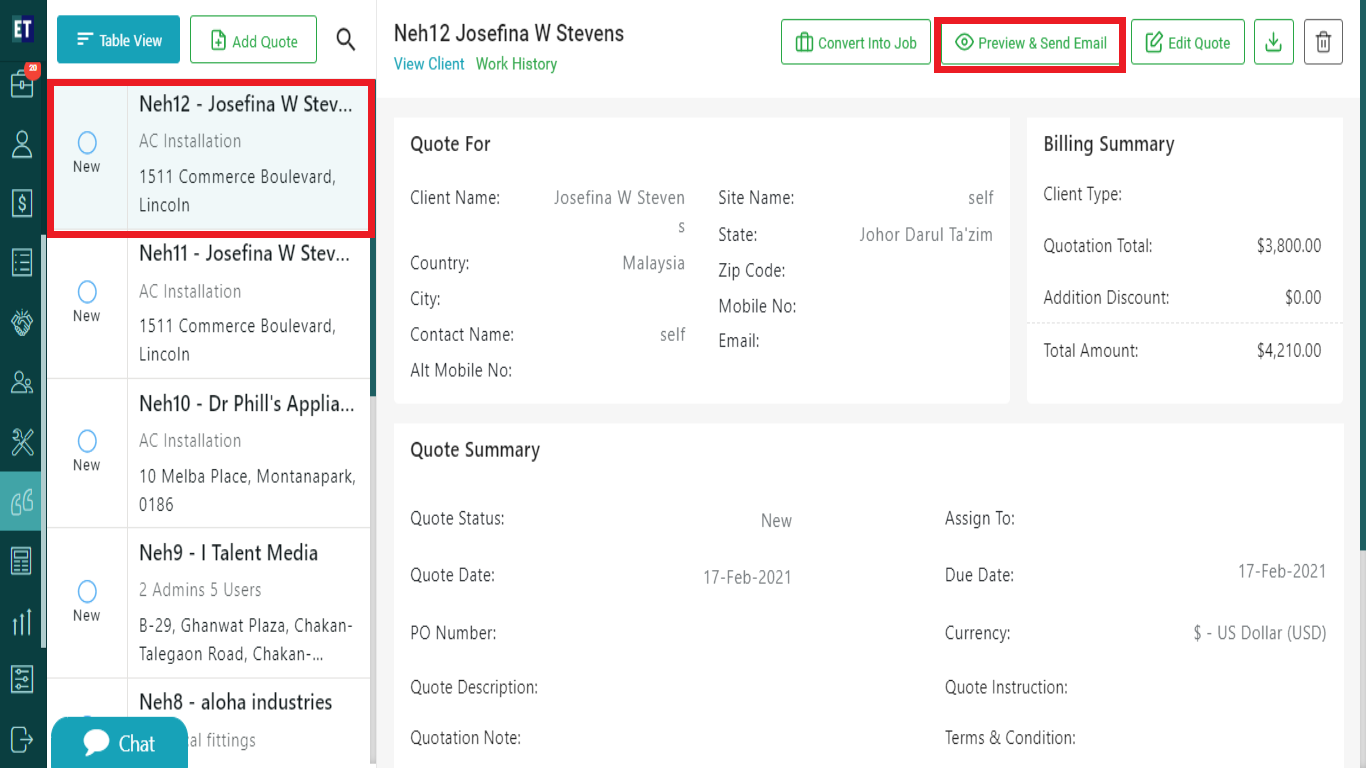 Clicking on the button will open a Preview and Send Quote pop up having Quote Preview and e-mail format with auto filled Subject, Message.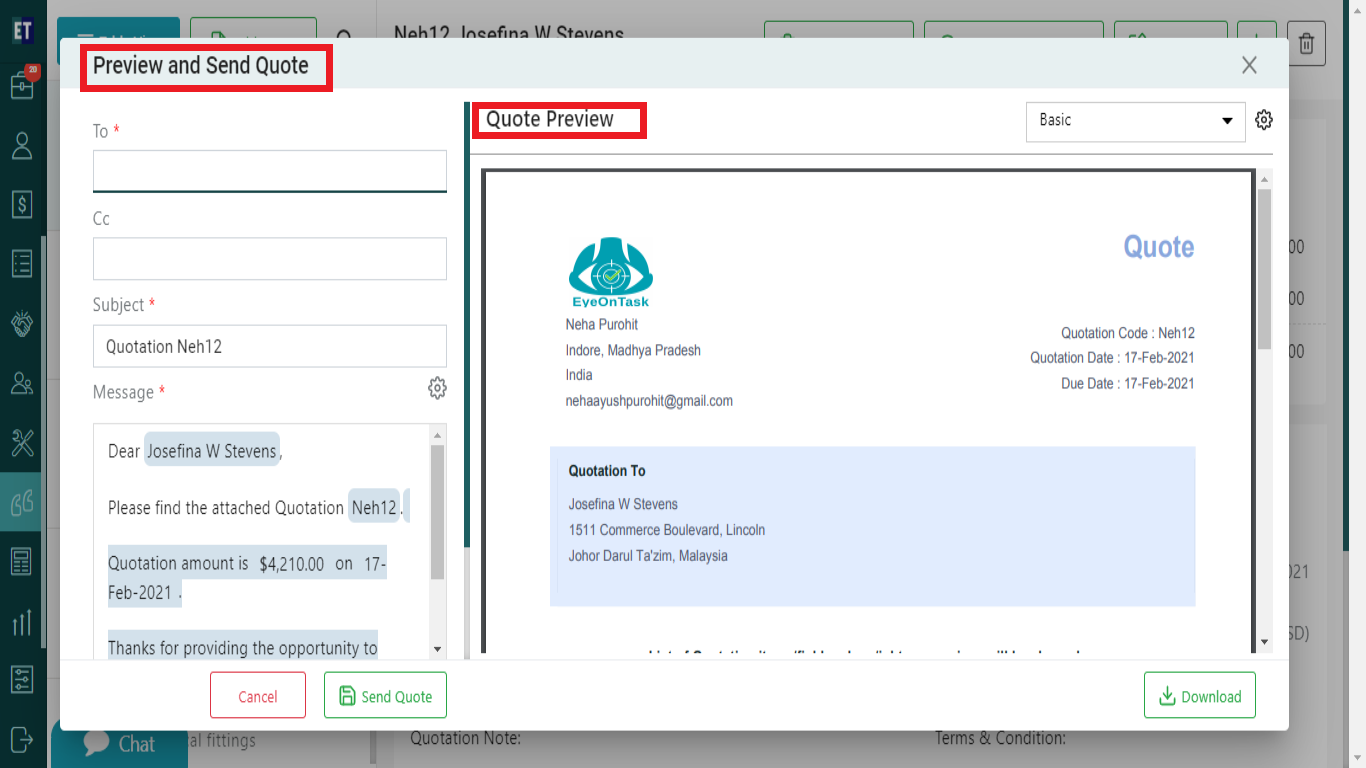 You need to fill the email ID in "To" or "CC" field as same as you fill the details to send a normal mail. You can also edit message box as per.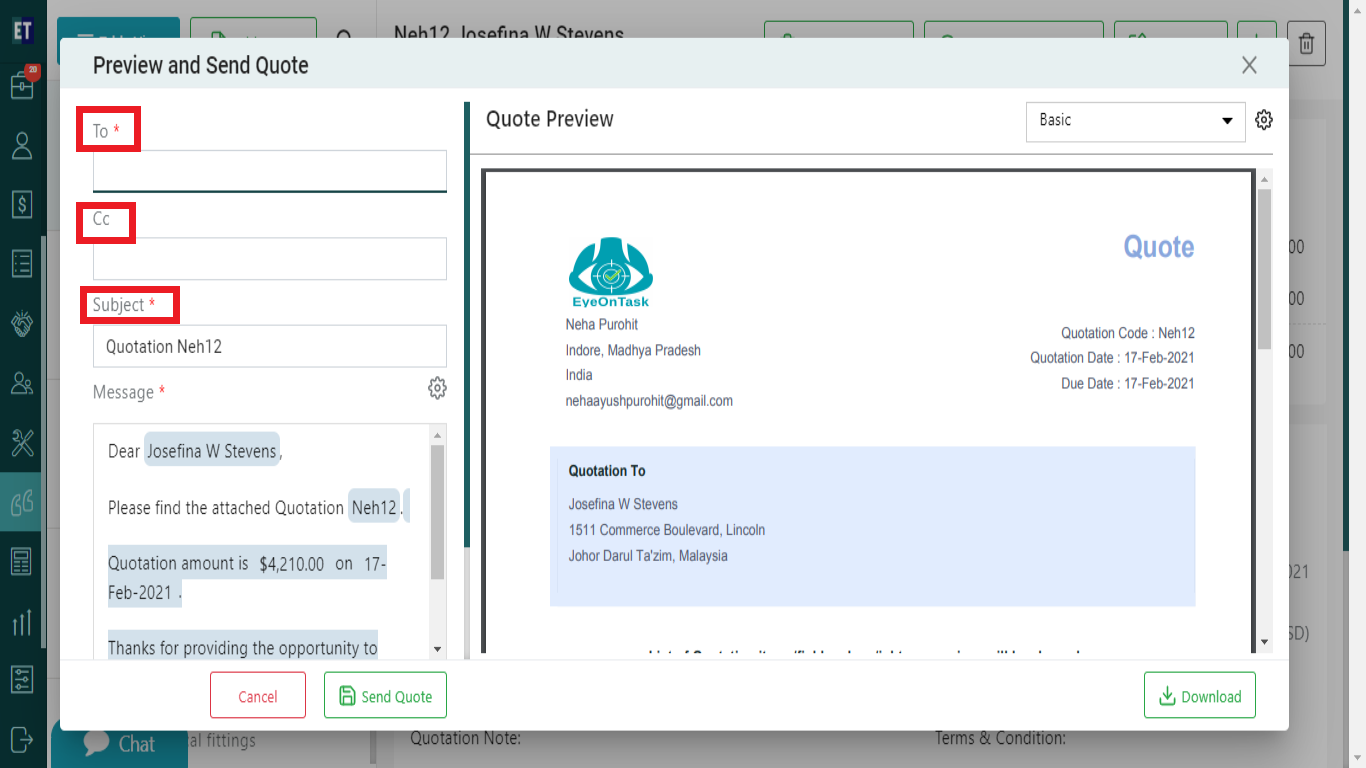 If you want to download it, click on the download button for getting the quote downloaded for future documentation.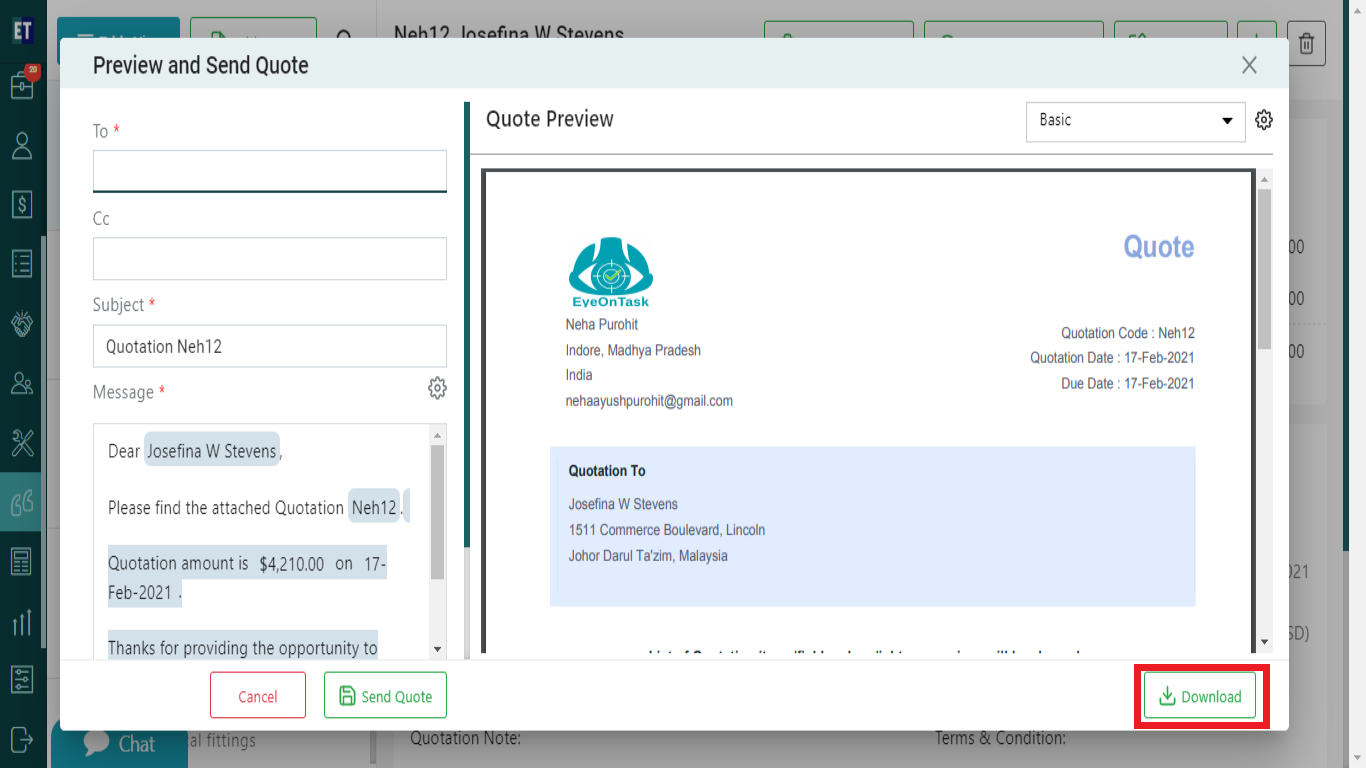 Click on Send Quote and it will give a success pop up.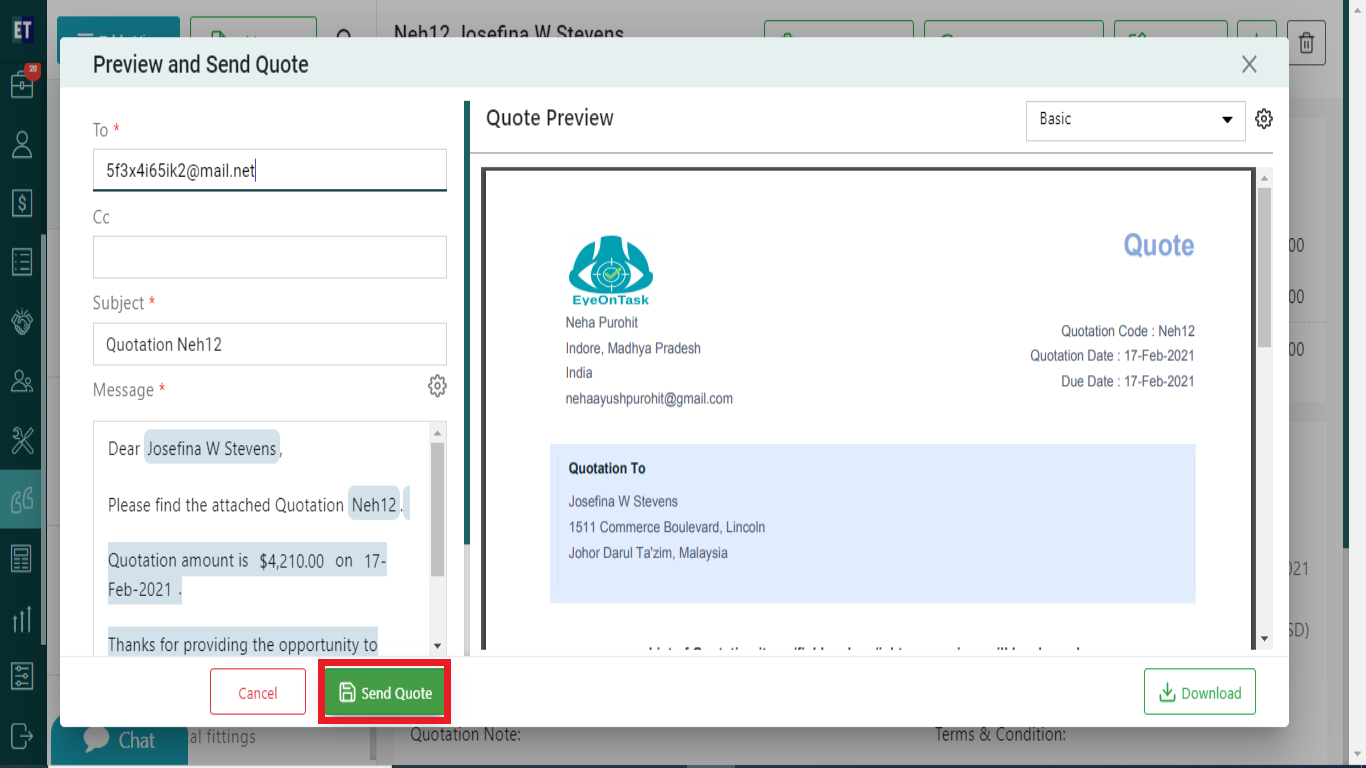 Success Alert means Quote has been emailed successfully.