How do I link equipment in a contract details..?
Select the Contract in which you want to link equipment.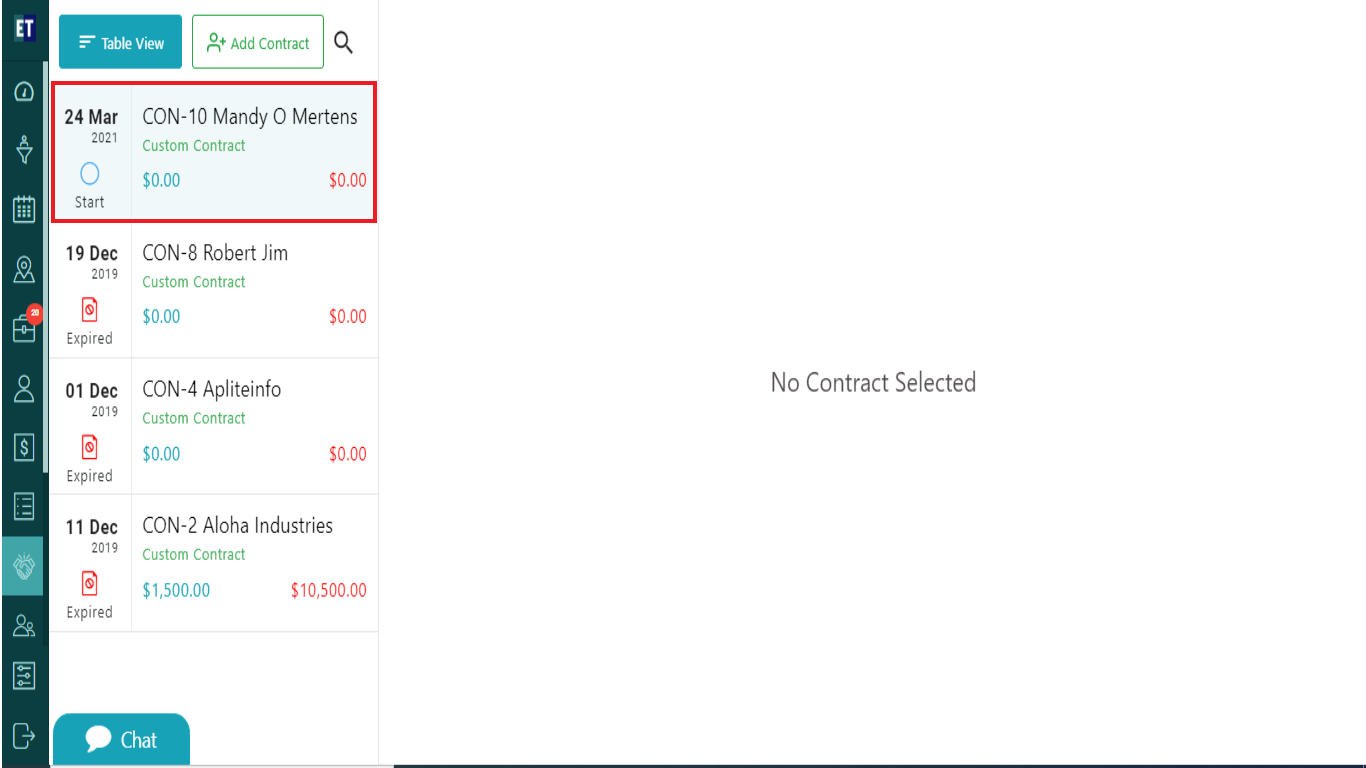 Select the Equipment(s) tab from the header.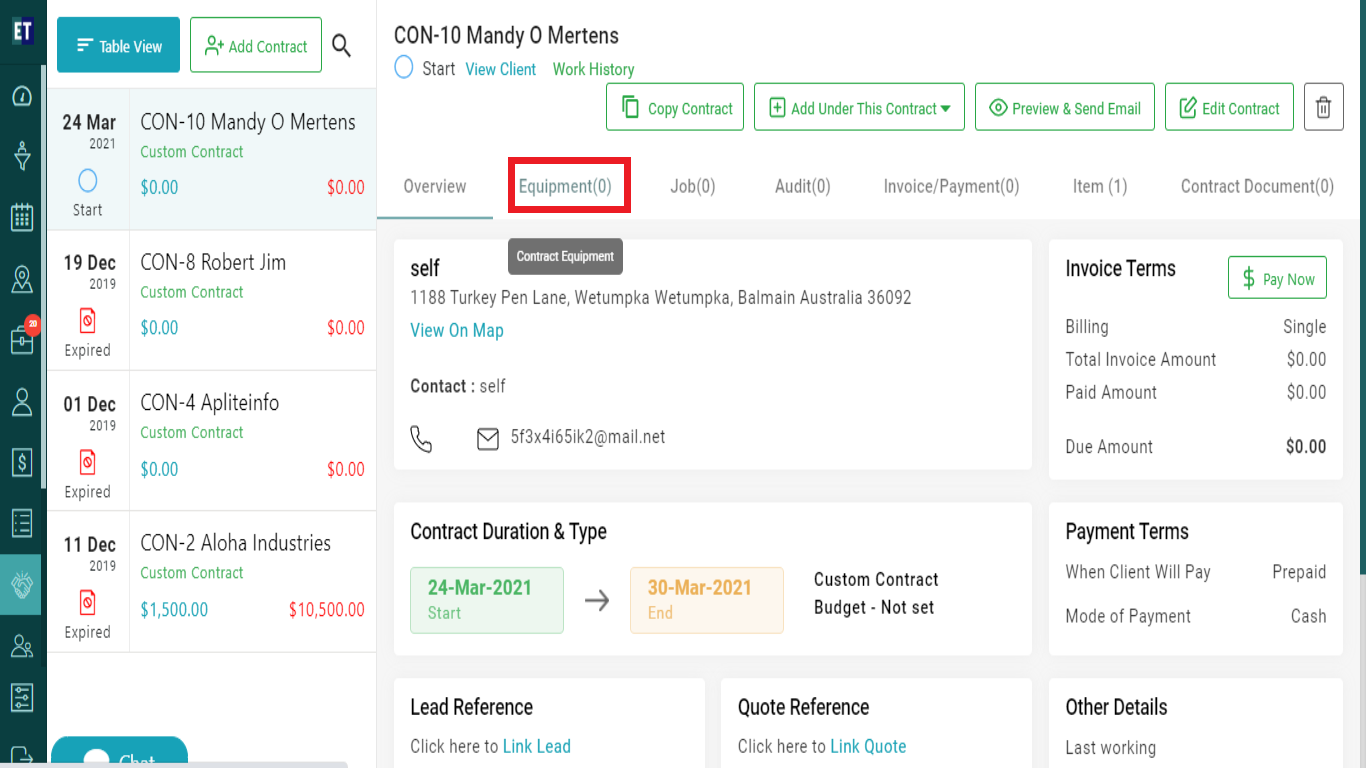 Now you will see Link Equipment button, select it.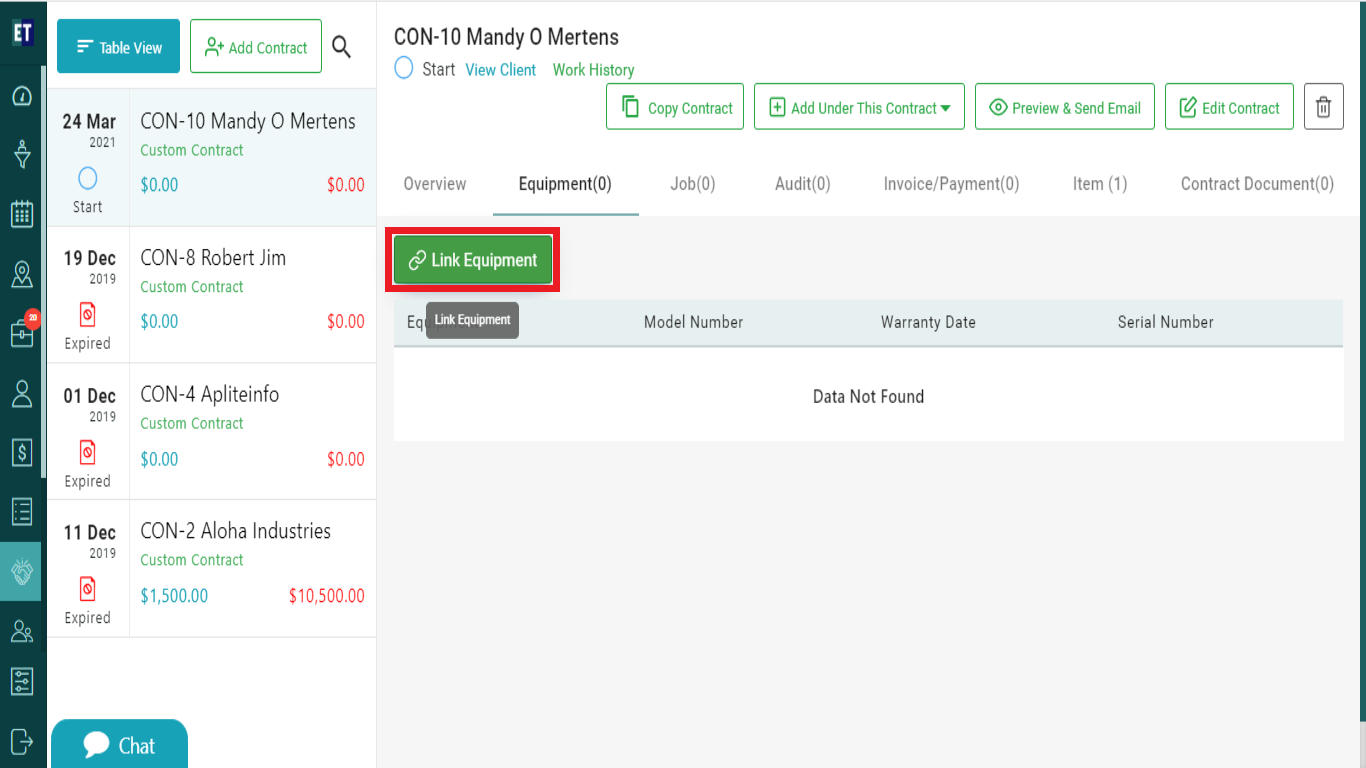 Clicking on Link Equipment will open a popup. This pop up contains details for linking equipment's with the contract. Here you can search the equipment and can add them with the contract.
You can see two radio buttons to select the type of Equipment Provider.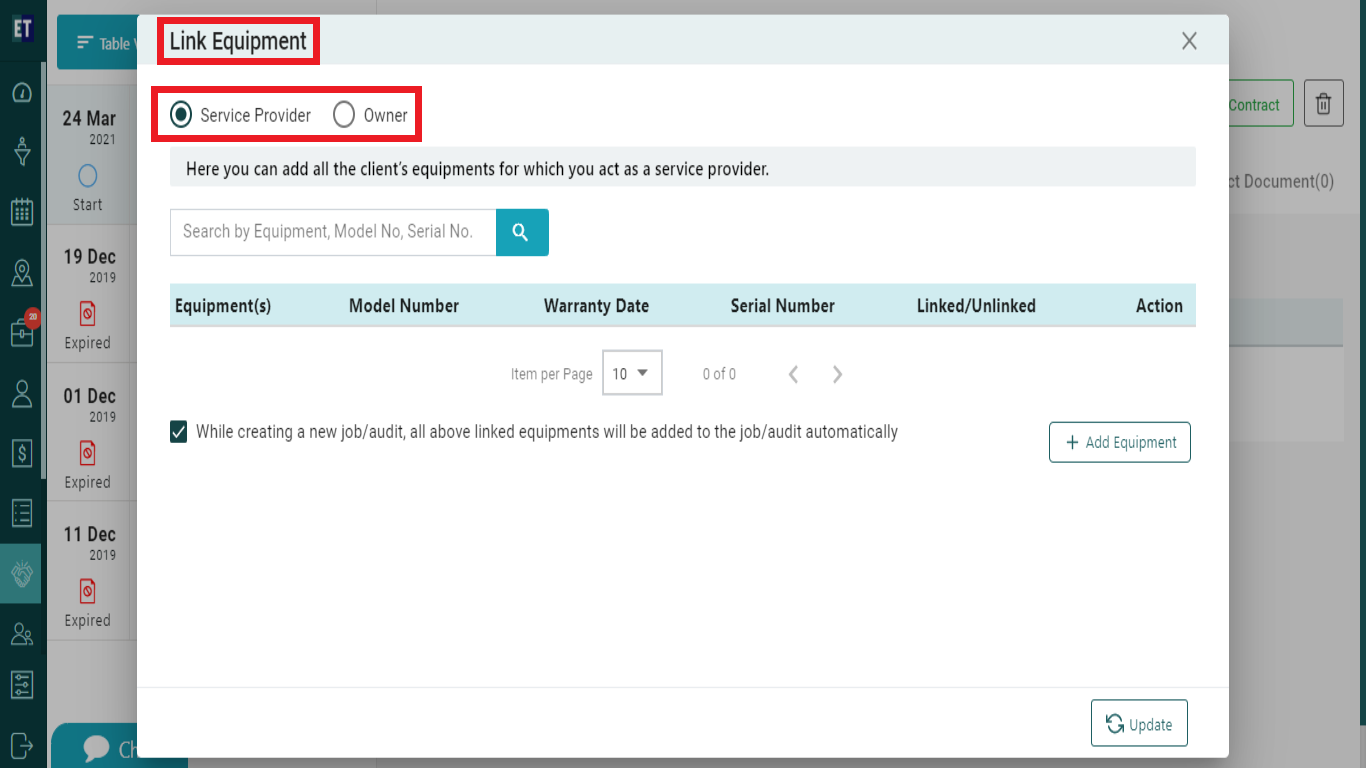 Service Provider: Selecting "Service Provider" will show you Note Box with message related with it.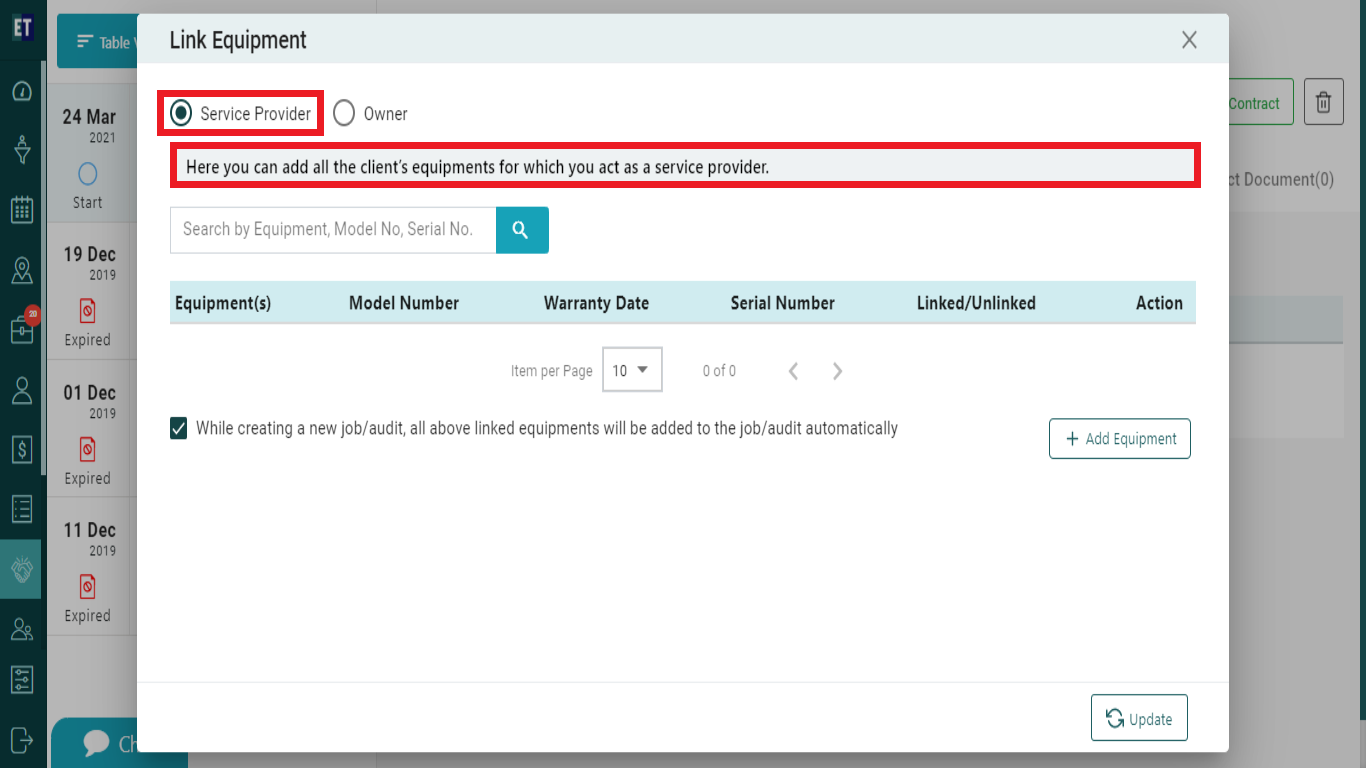 After selecting Service Provider, You will see a Search Box to search previously added equipment by its Name, Serial No, Model No. to link or you can also select Add Equipment button to add new equipment within the contract.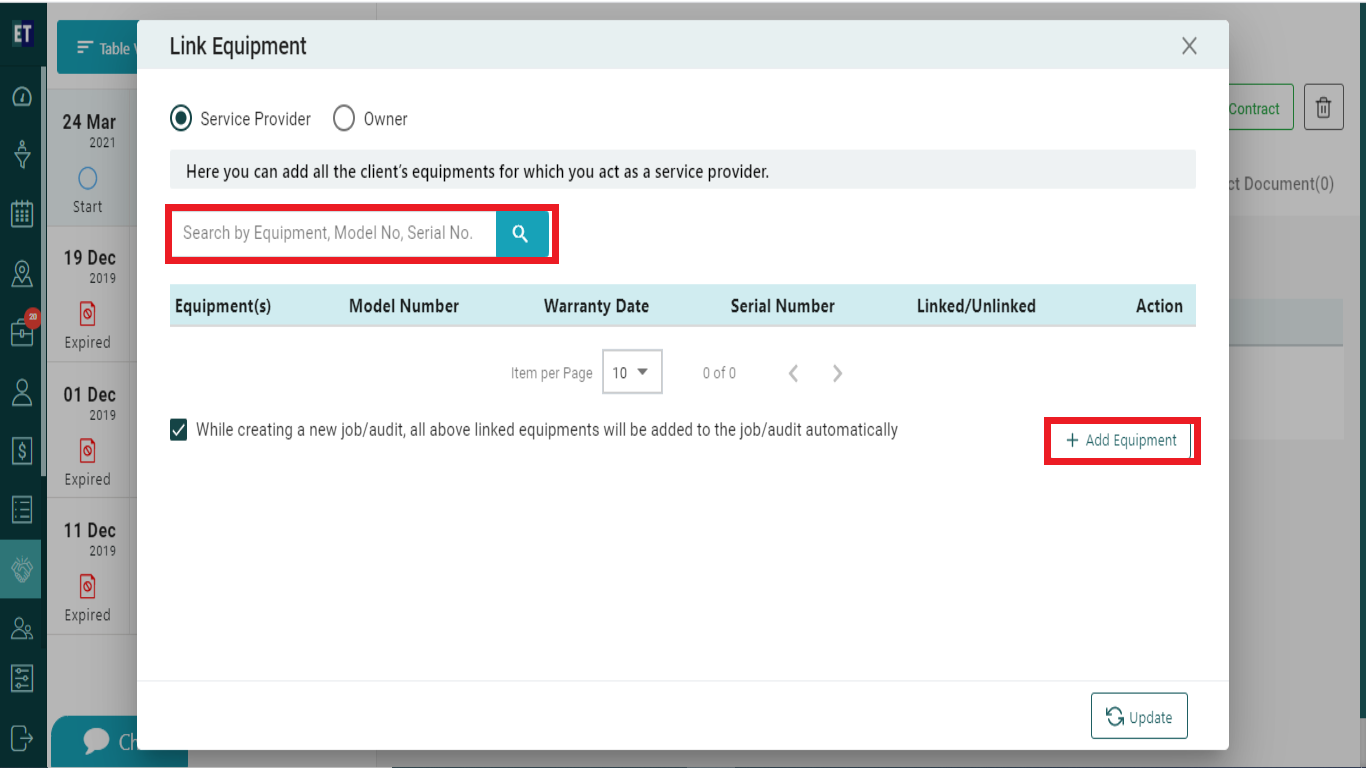 Owner:
Selecting "Owner" will show you Note Box with message related with it.

Clicking on Link Equipment tab will display a list of already added equipments with +Link Equipment button , Select +Link Equipment button here.

Clicking on +Link Equipment(s)will add another row to add an equipment list where you can select from the already added equipments.

You can fill description, quantity per hour, rate here.

After filling up the details, click on Save button.

You will get a success alert message and it means your equipment has been linked with the contract.