How do I link equipment in a contract details..?
There are two areas in the system from where you can link an Equipment:
From the Contract section under Equipment(s) tab.
From the Equipment(s) section.
Select any Contract then Equipment(s) tab from the header after that select +Link Equipment button on the top right corner of the screen.
Clicking on +Link Equipment will display a pop up with auto filled fields, Select +Link Equipment tab here.
Clicking on +Link Equipment(s)will add another row to add an equipment list where you can select from the already added equipments.
You can fill description, quantity per hour, rate here.
Select tax field and it will display a small pop up on the screen with a cross button, fill those details.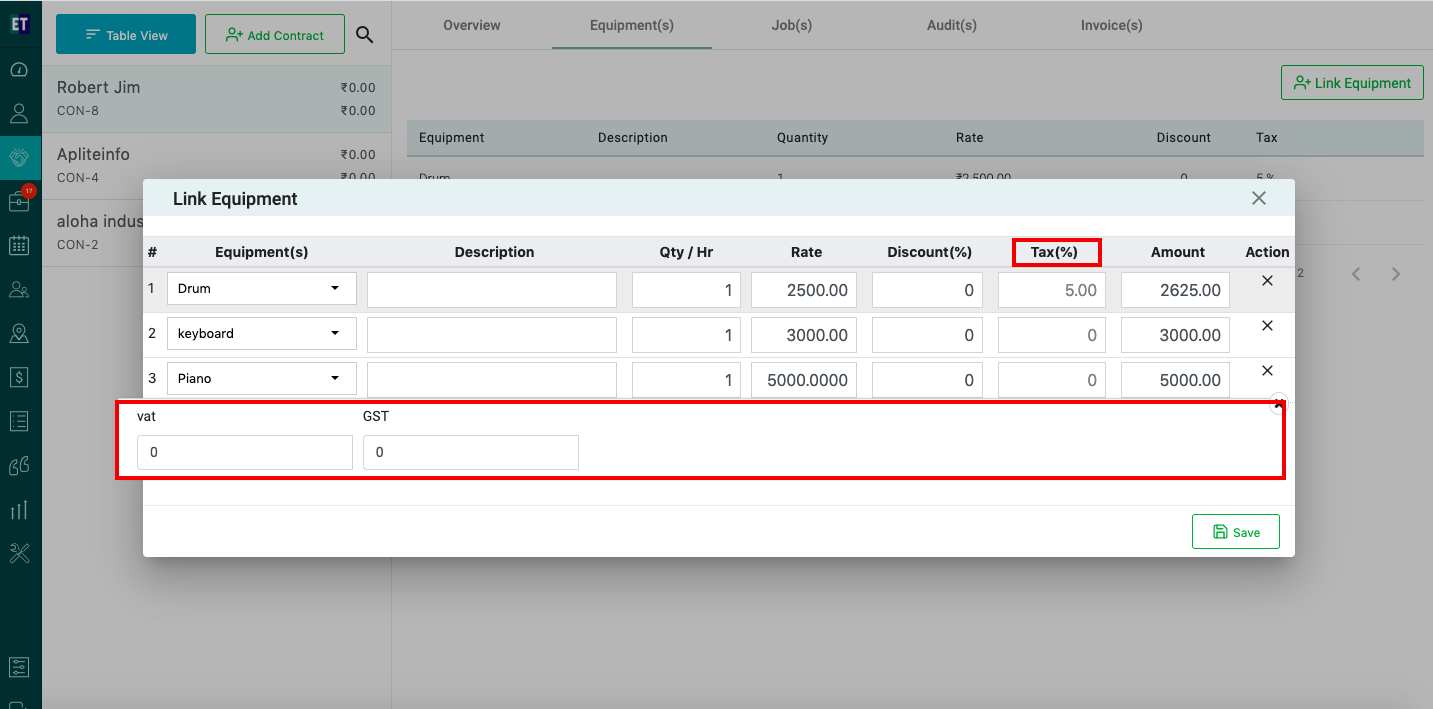 As soon as you will enter quantity, rate and tax amount field will show you the final amount automatically.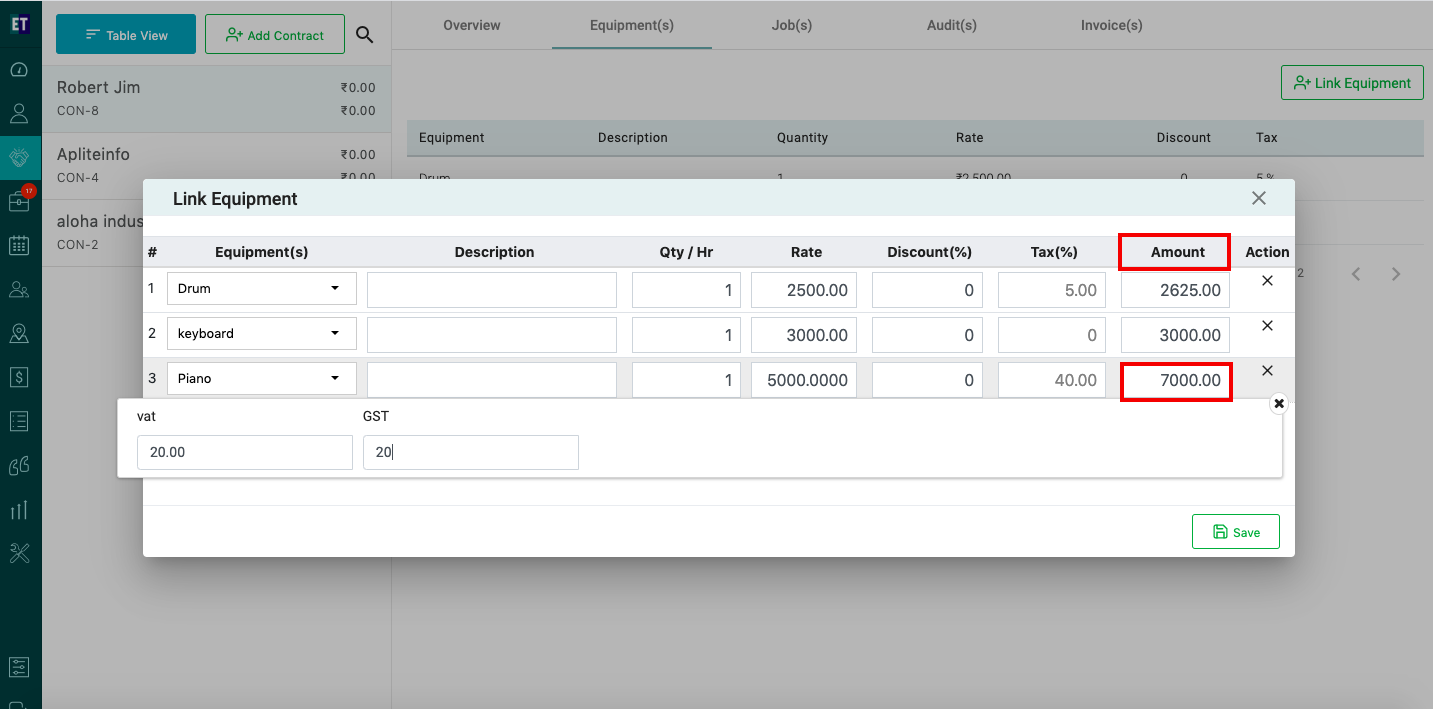 There is a cross icon at the end of the row. Clicking on it will remove the complete row.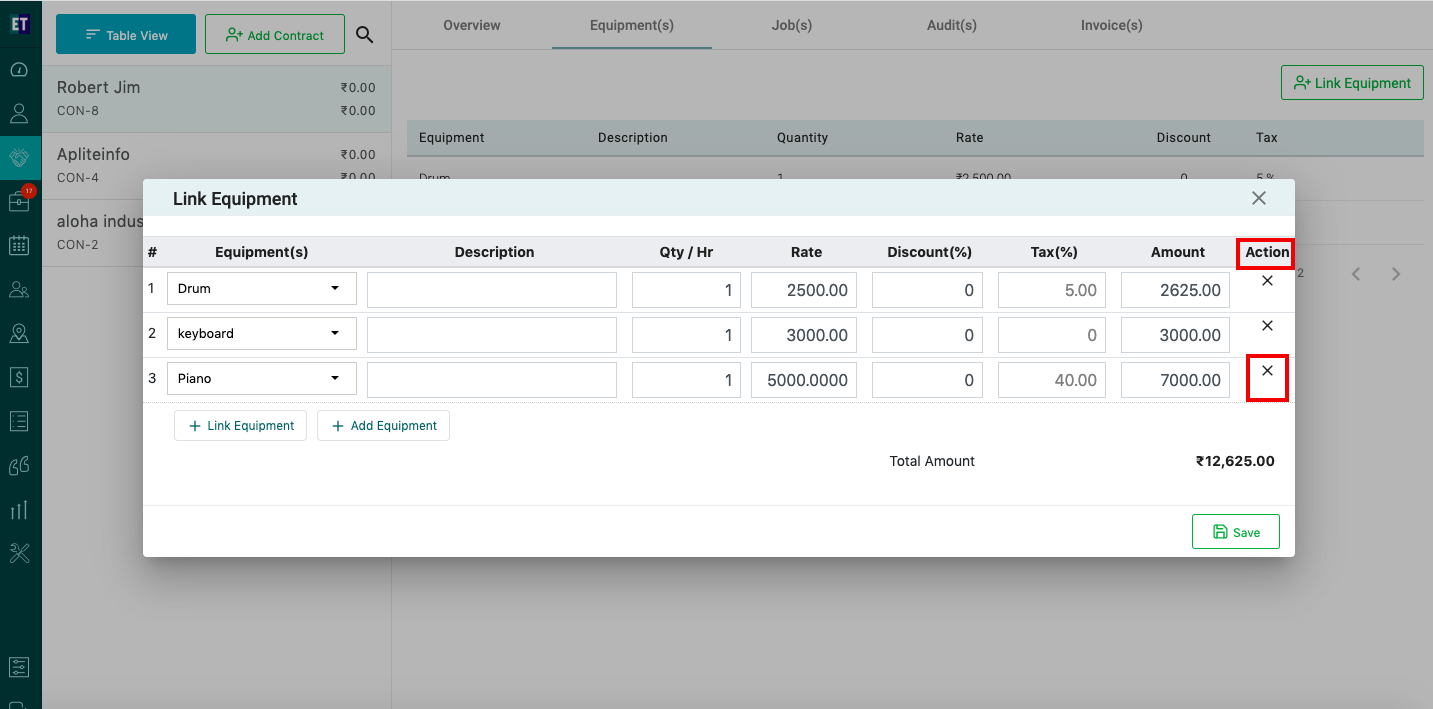 You will see one more tab on the Link Equipment form, that redirects you to the Add Equipment form.