How do I view various permissions provided to a fieldworker or an admin?
NOTE: A User can be a FIELDWORKER OR an ADMIN.
Select the User of which you want to view various permissions.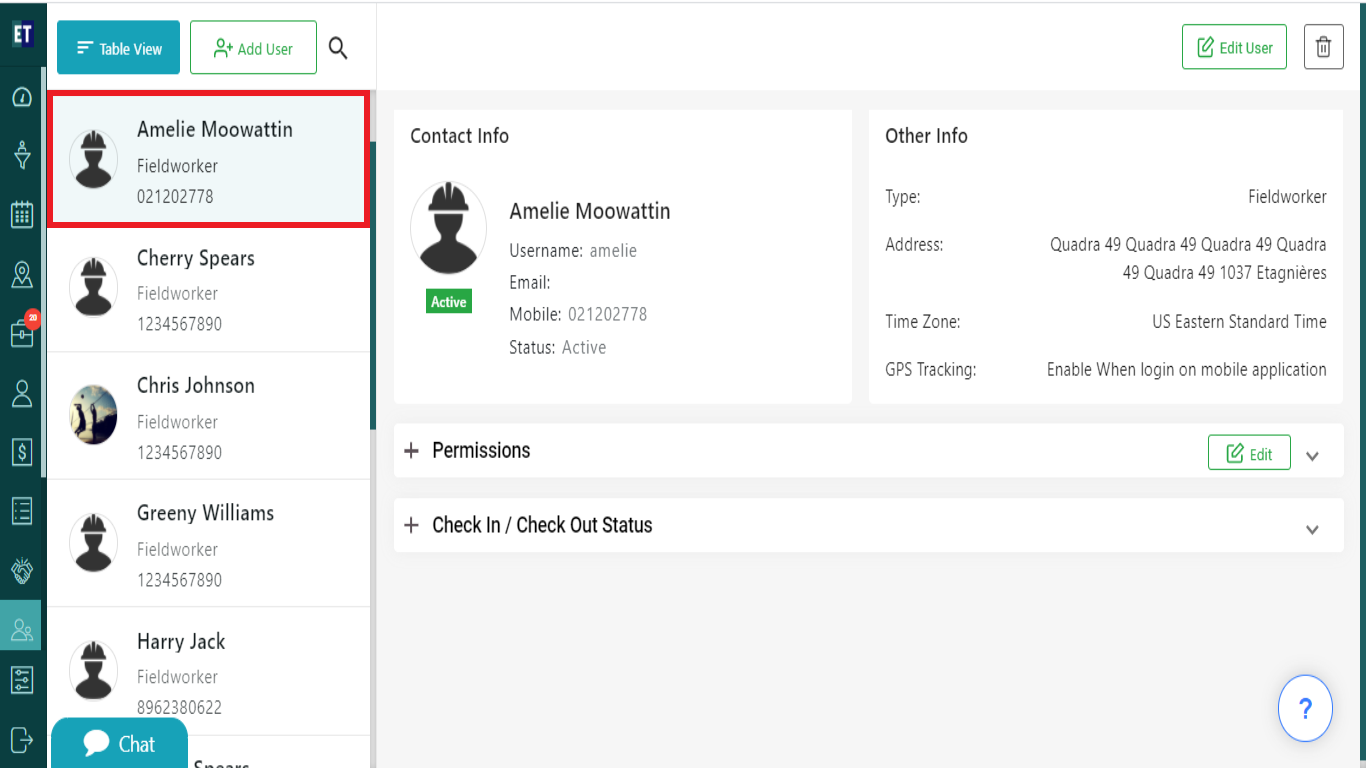 You will see Permissions section, Click on it.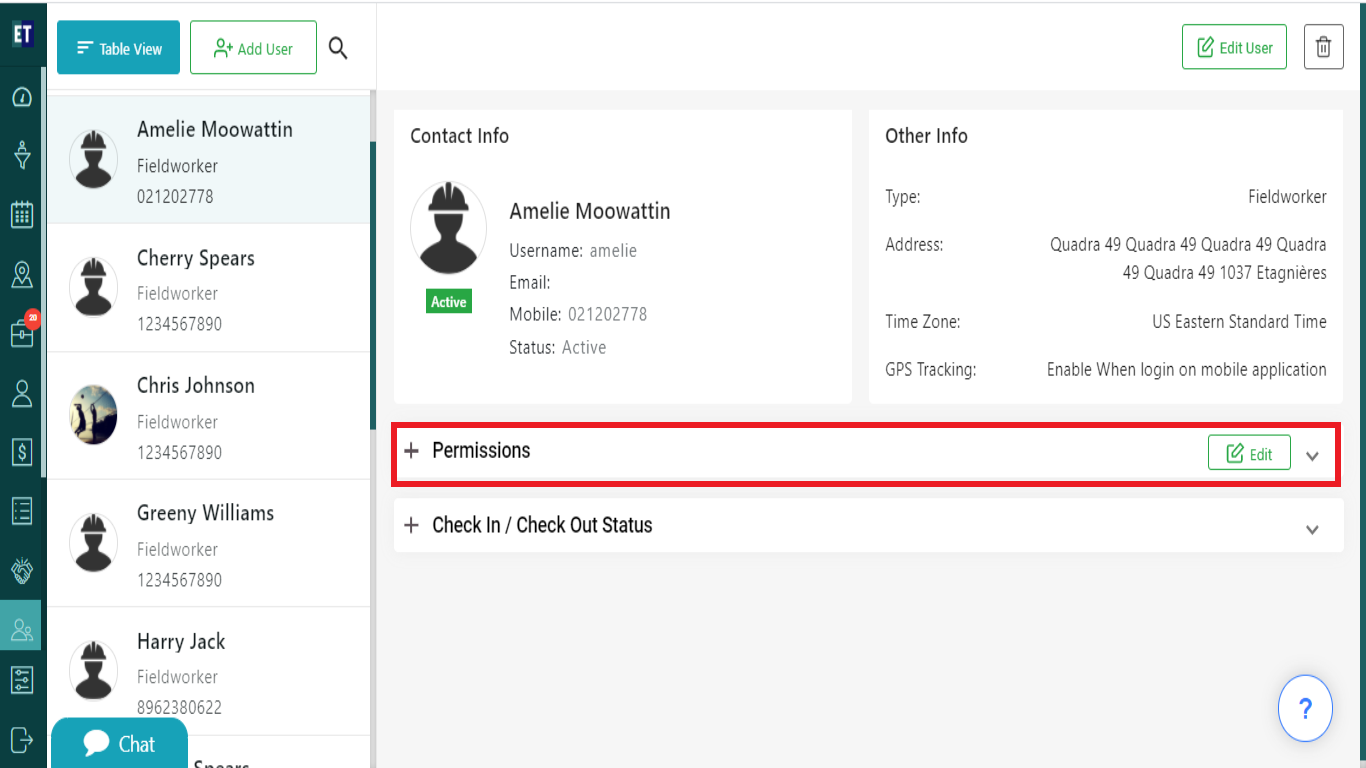 You can view all the Permissions of that user, and you can also edit the permissions here.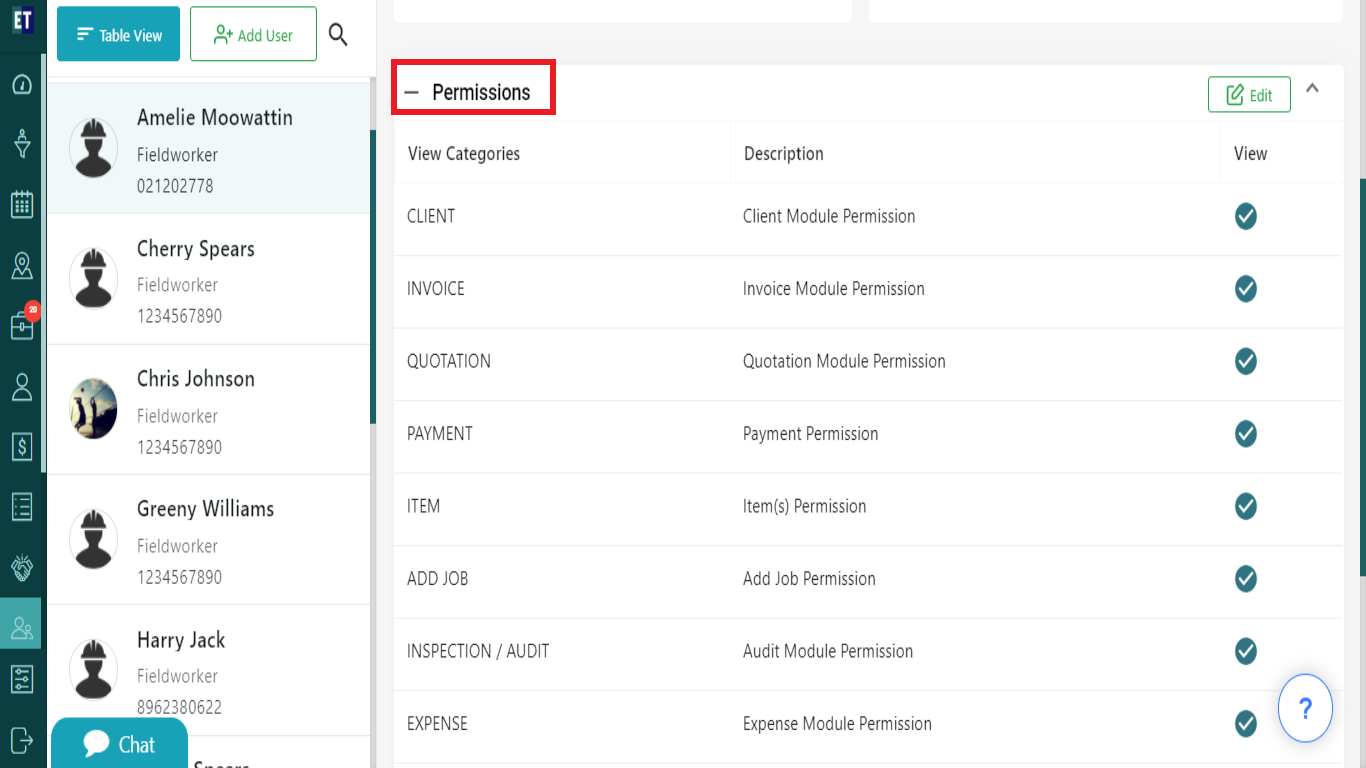 If you want to change the permissions, you need to click on the Edit button.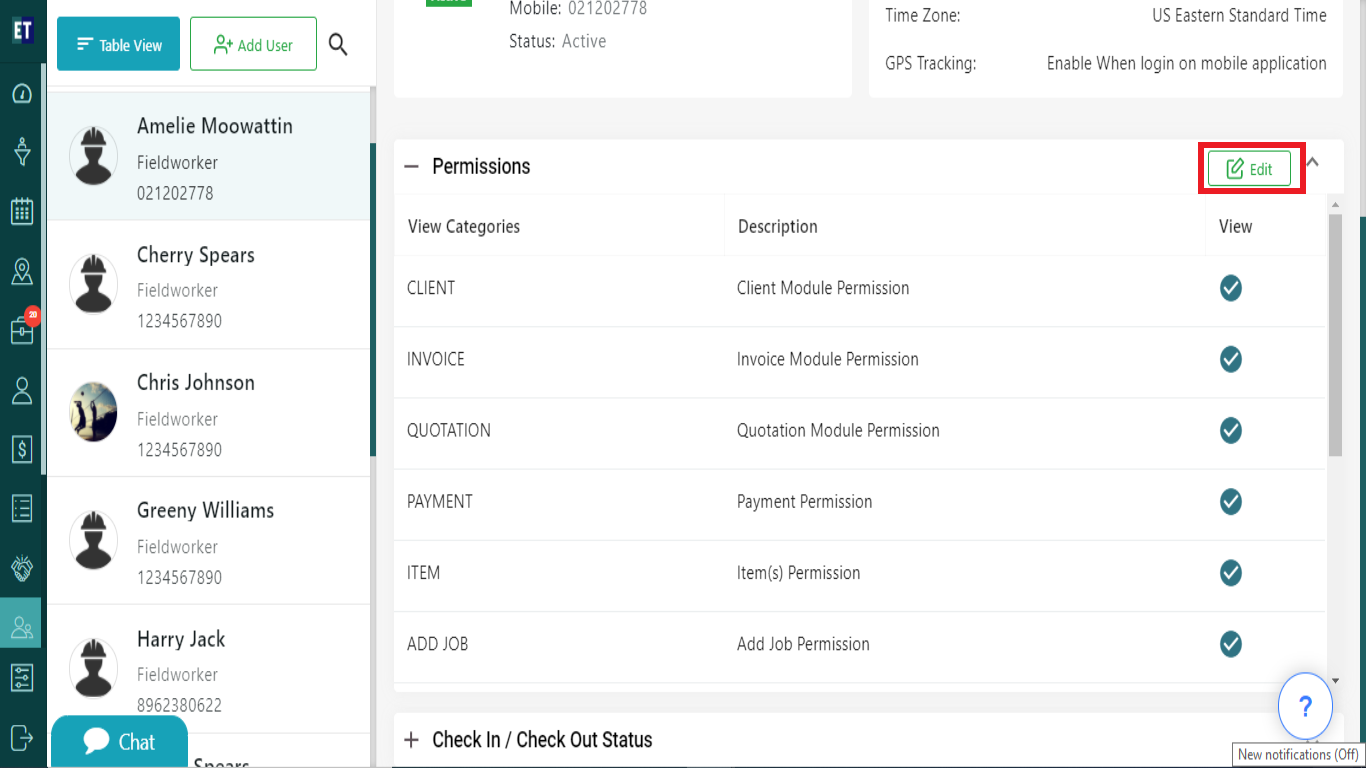 Clicking on Edit button will open a Edit User popup, here you can enable/disable permissions by check/uncheck.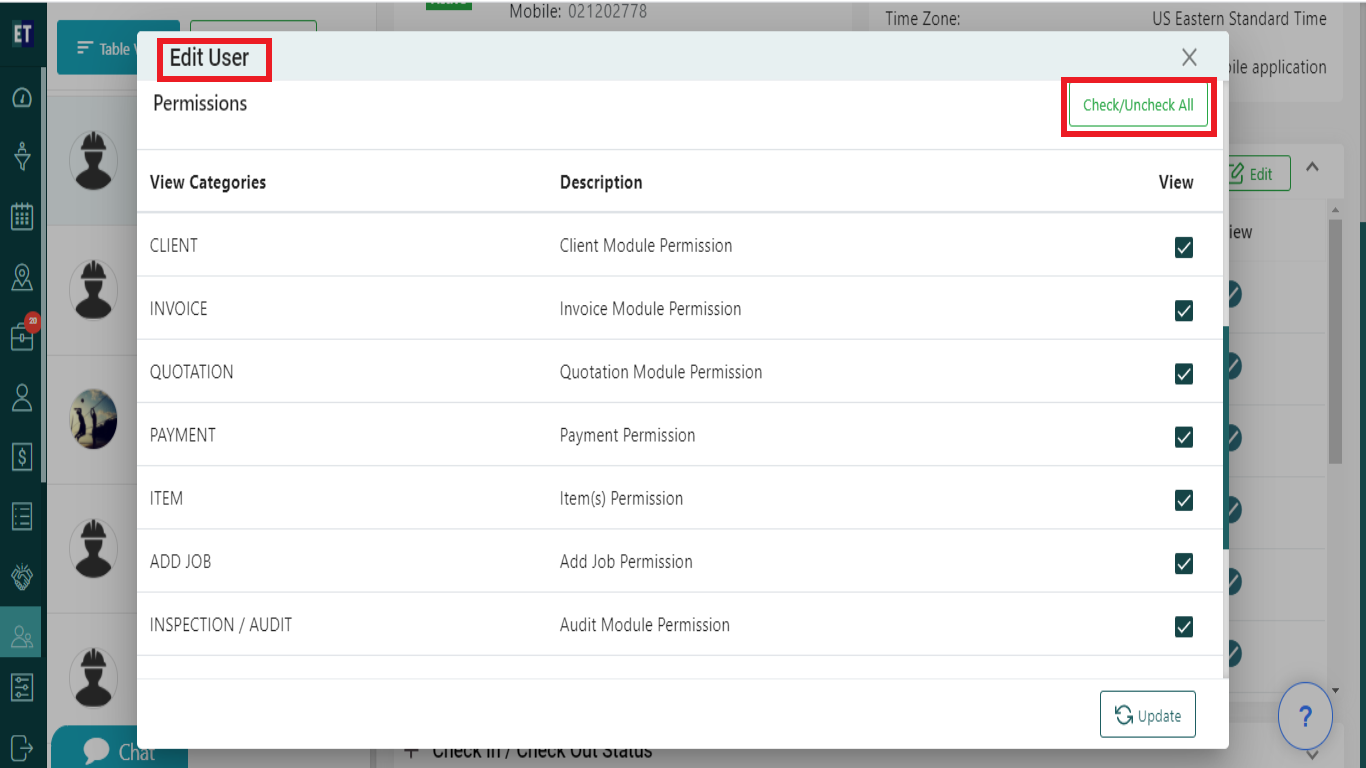 After making changes to the permissions, click on the Update button, and you will get a success alert popup.
Success alert means your permissions are edited.