How do I convert a quotation into a Job?
Select the Quotation that you want to convert into Job.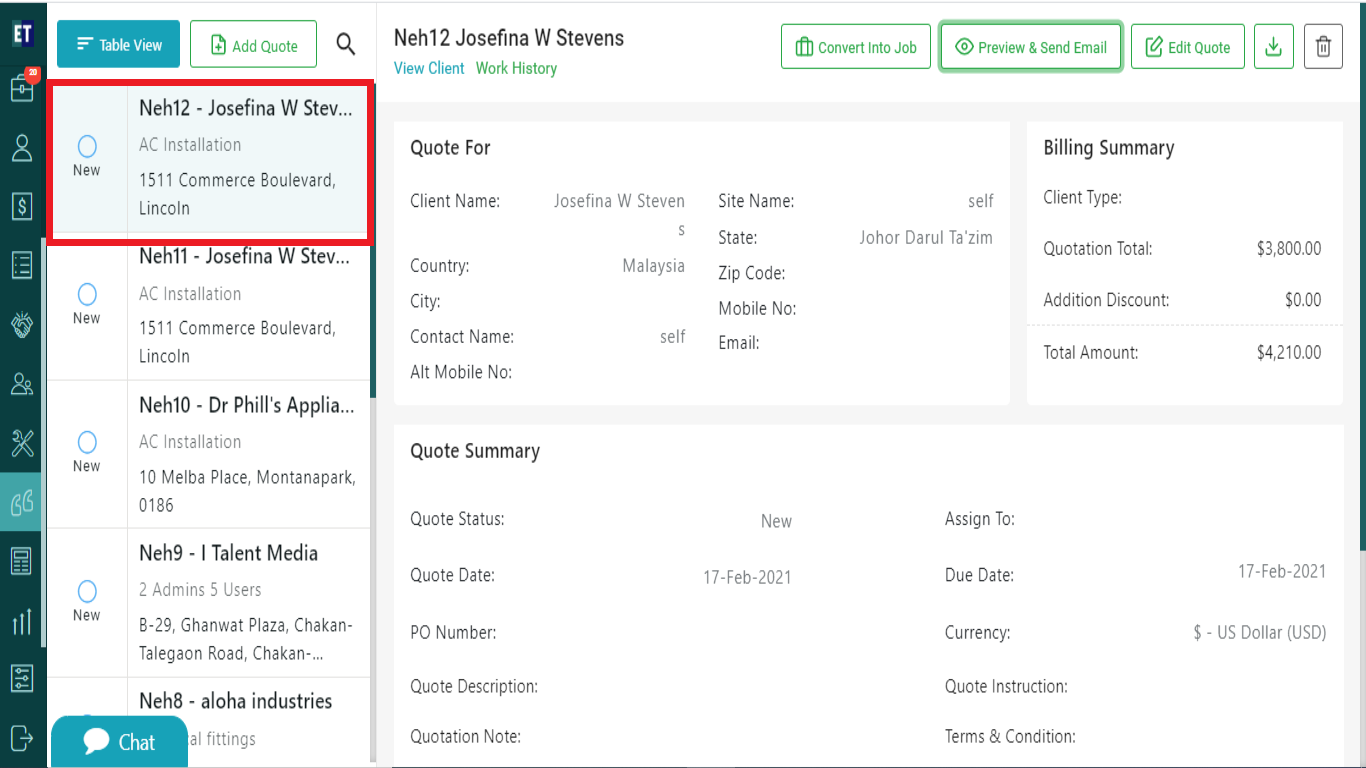 Viewing from the header, select convert Into Job button.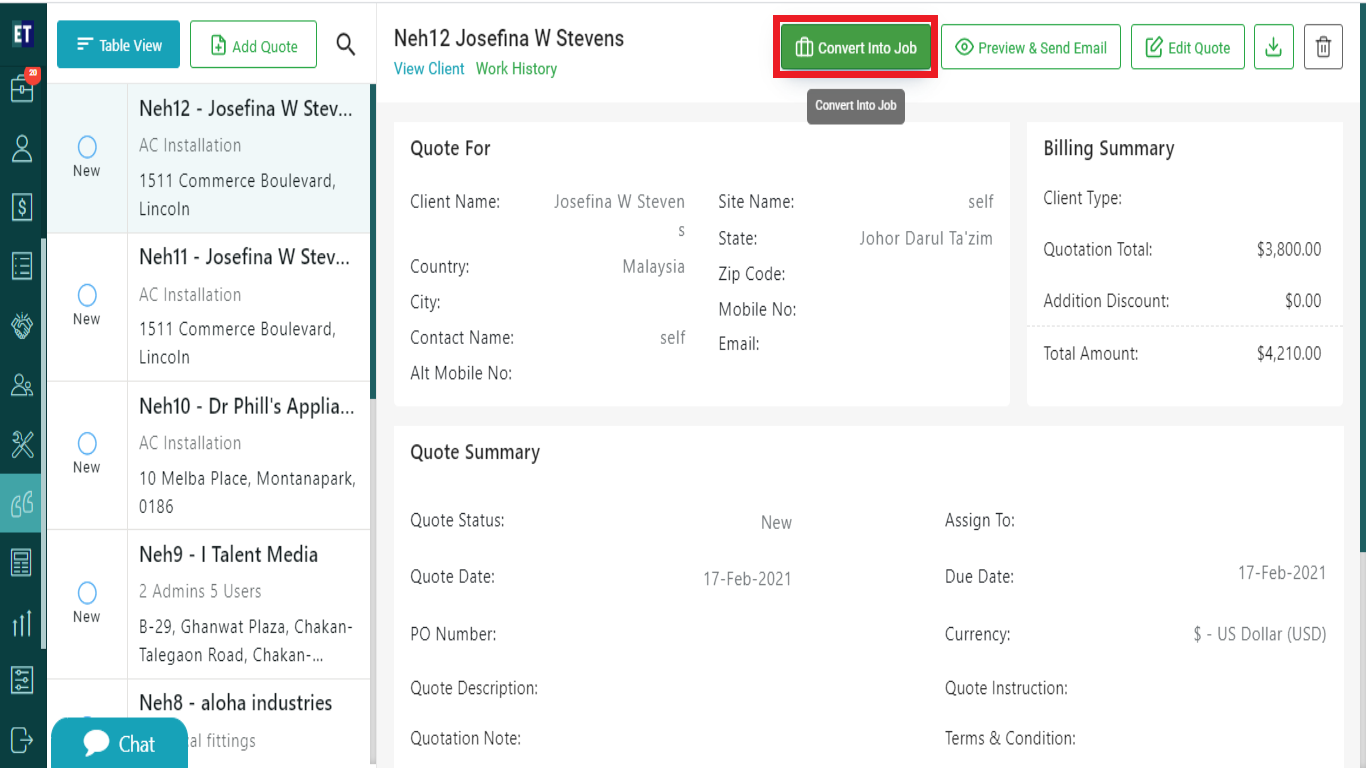 Clicking on Convert into job will convert the Quotation into a job and also added that quotation into the job section and will show success alert message on right corner.