How do I track a fieldworker inside job details?
Select any Job then click on View on map text with blue color.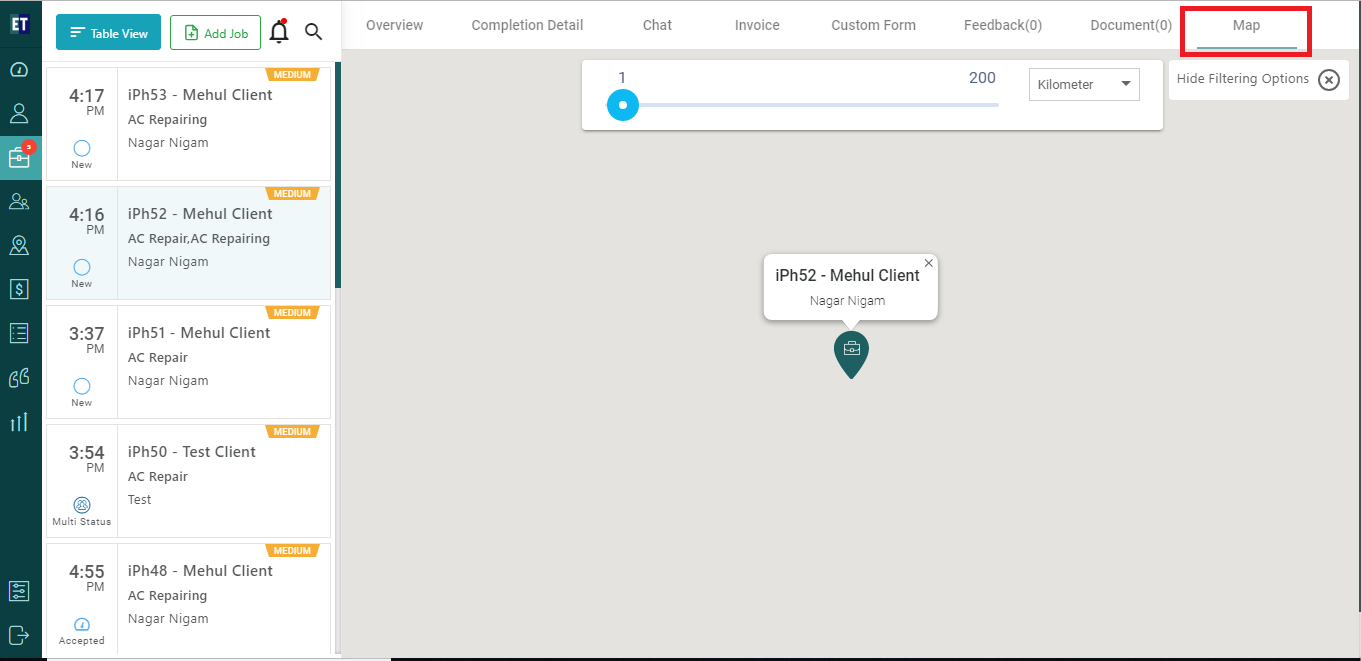 As soon as you click on the view on map, it will show you all the fieldworker's locations who are working on that specific job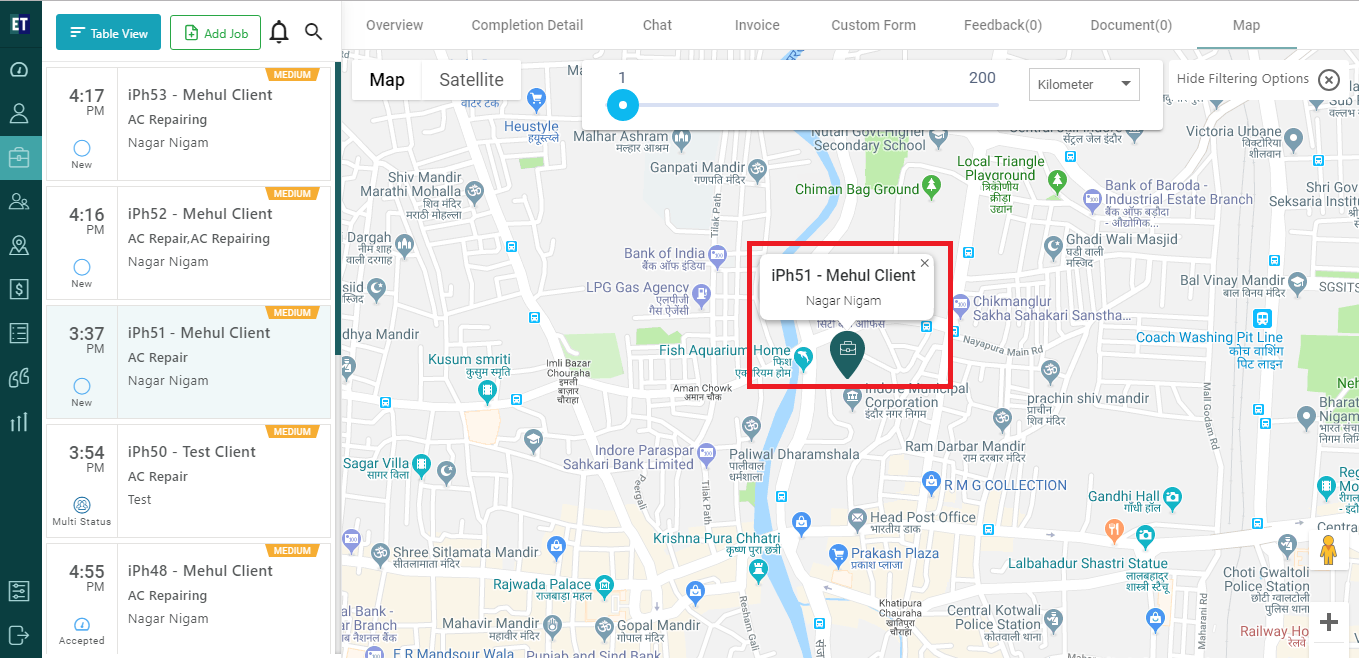 On the top of the map you will see a meter scale to adjust the distance.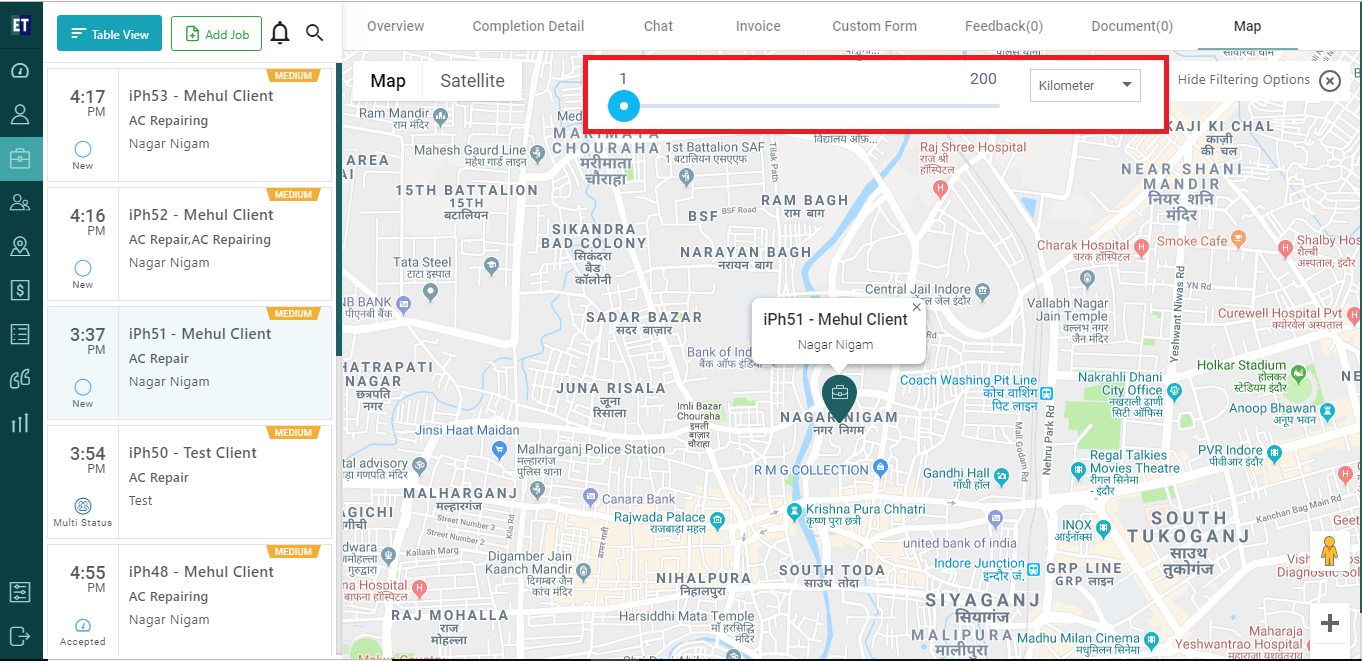 You can change the filter type by selecting any value from the drop down.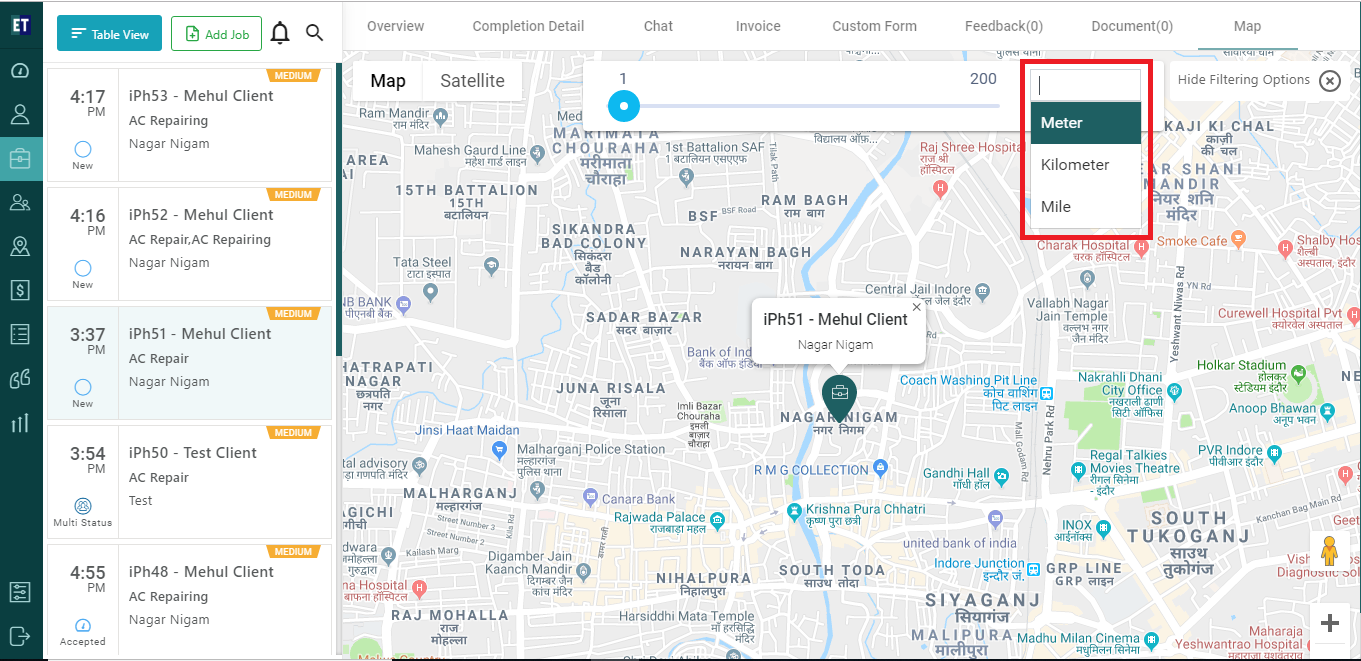 Each filter type will show you values from 1 to 200
If you change it from 1 meter to 10 meters then the map will display all the fieldworkers working within 10 meters of that specific job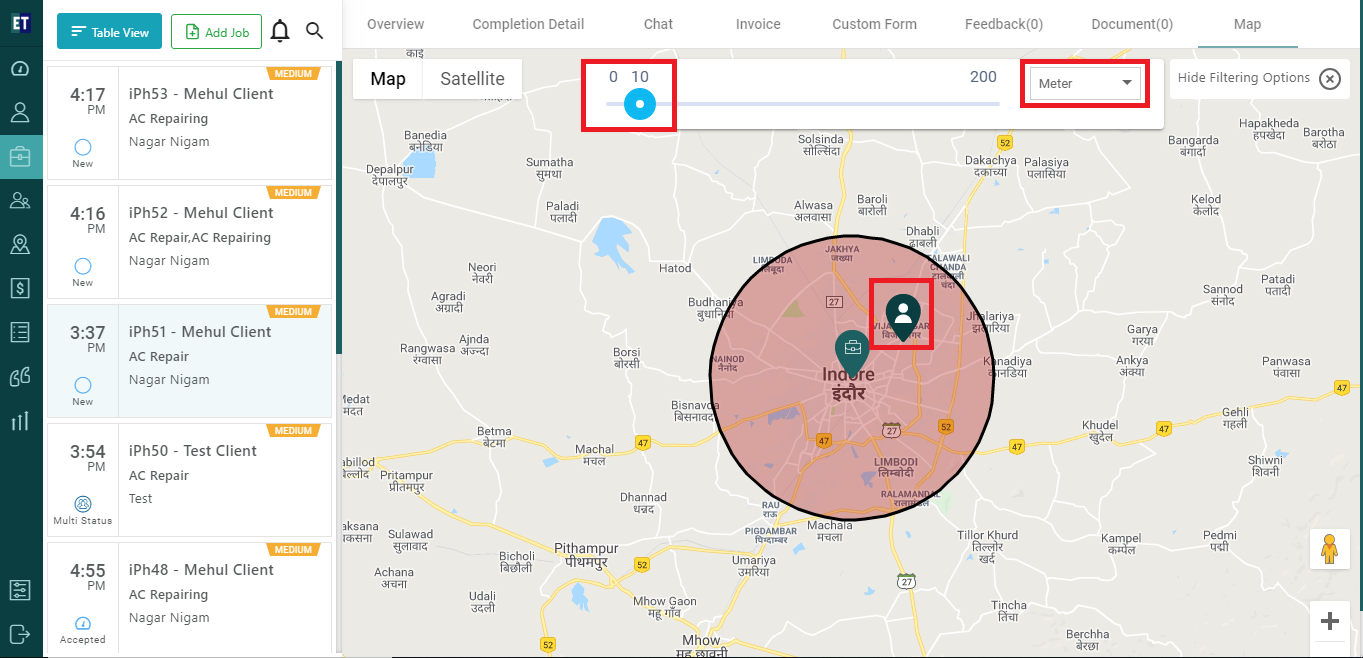 Click on the shown fieldworkers icon, it will display the details of the fieldworker on the small pop up with an arrow to close it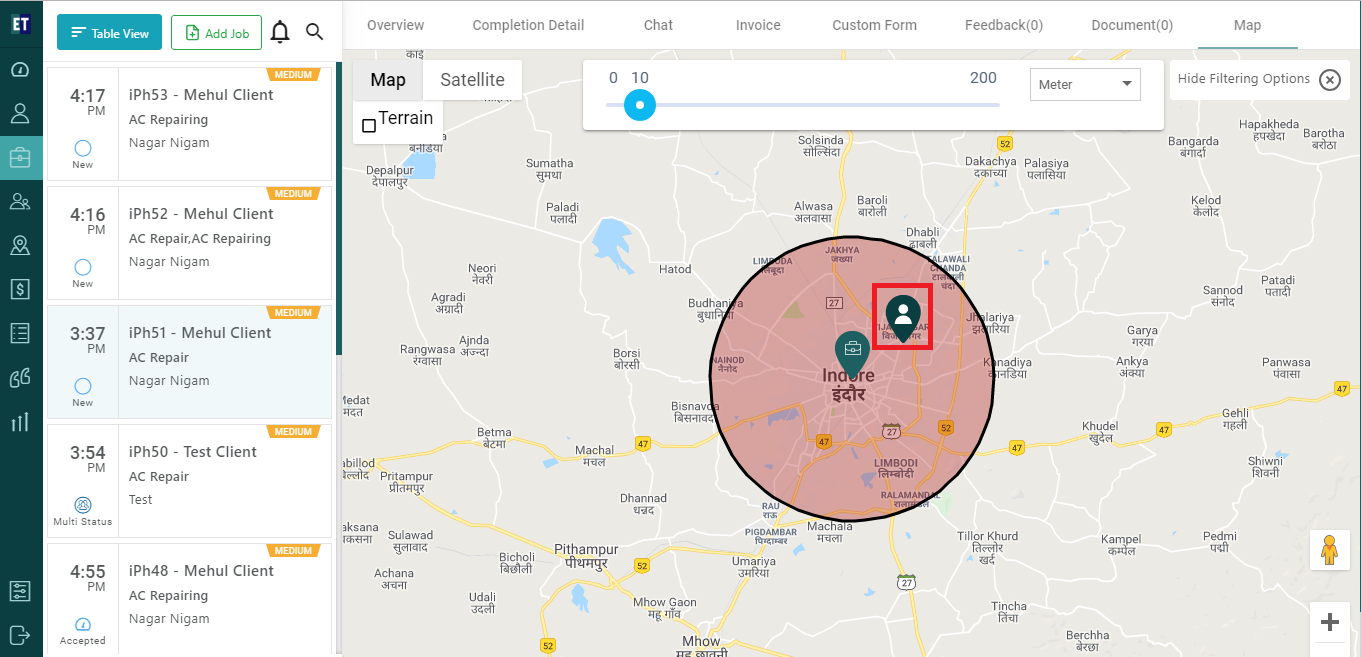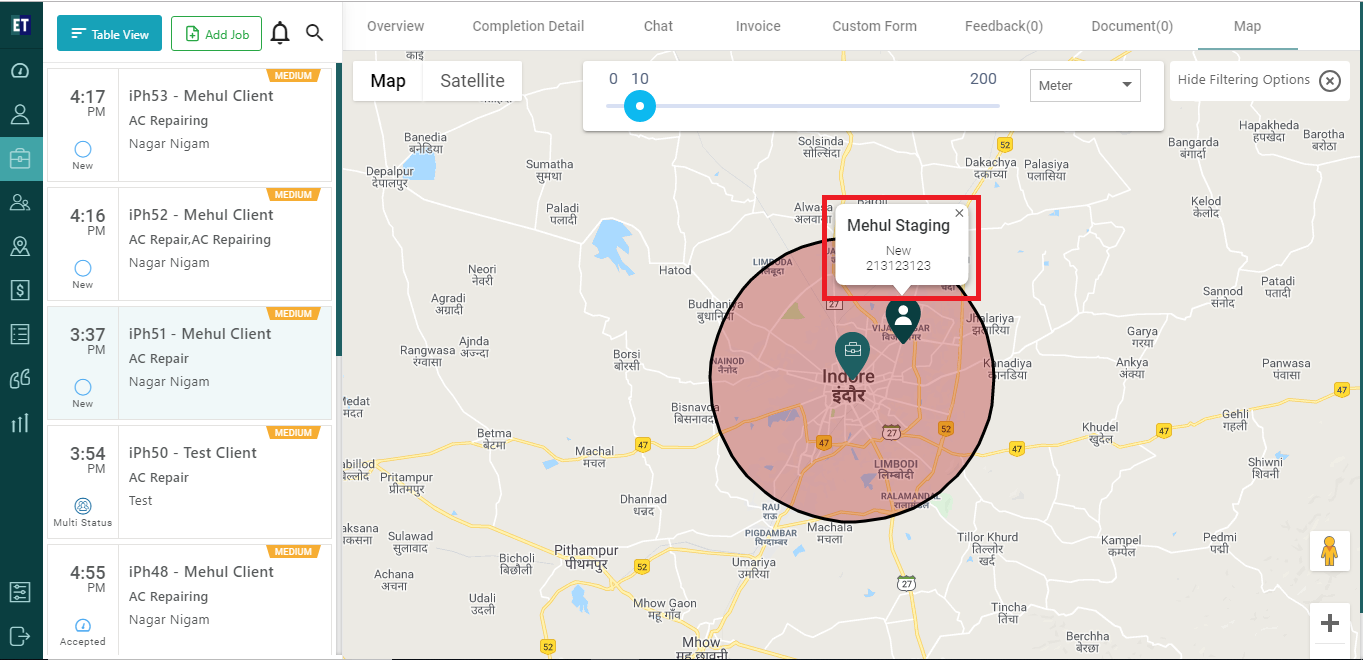 You can hide the filter options from the map using Hide Filtering Options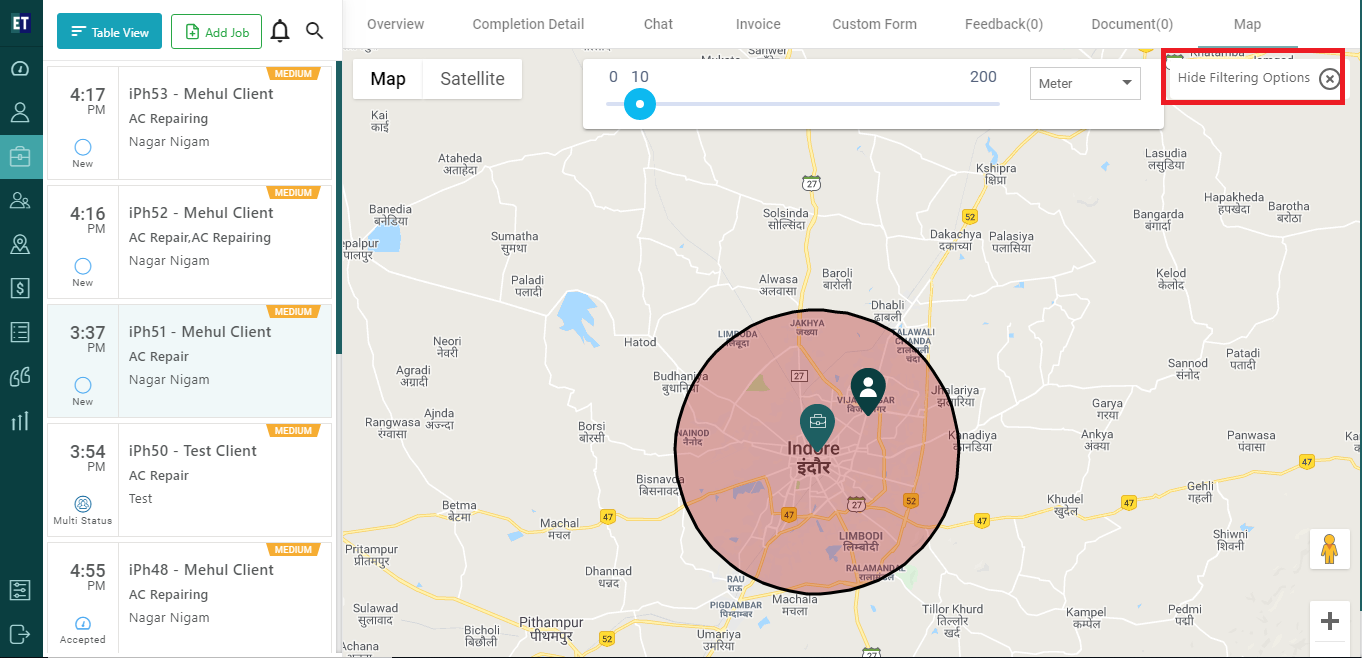 Clicking on Hide Filtering Options will remove the meter from the map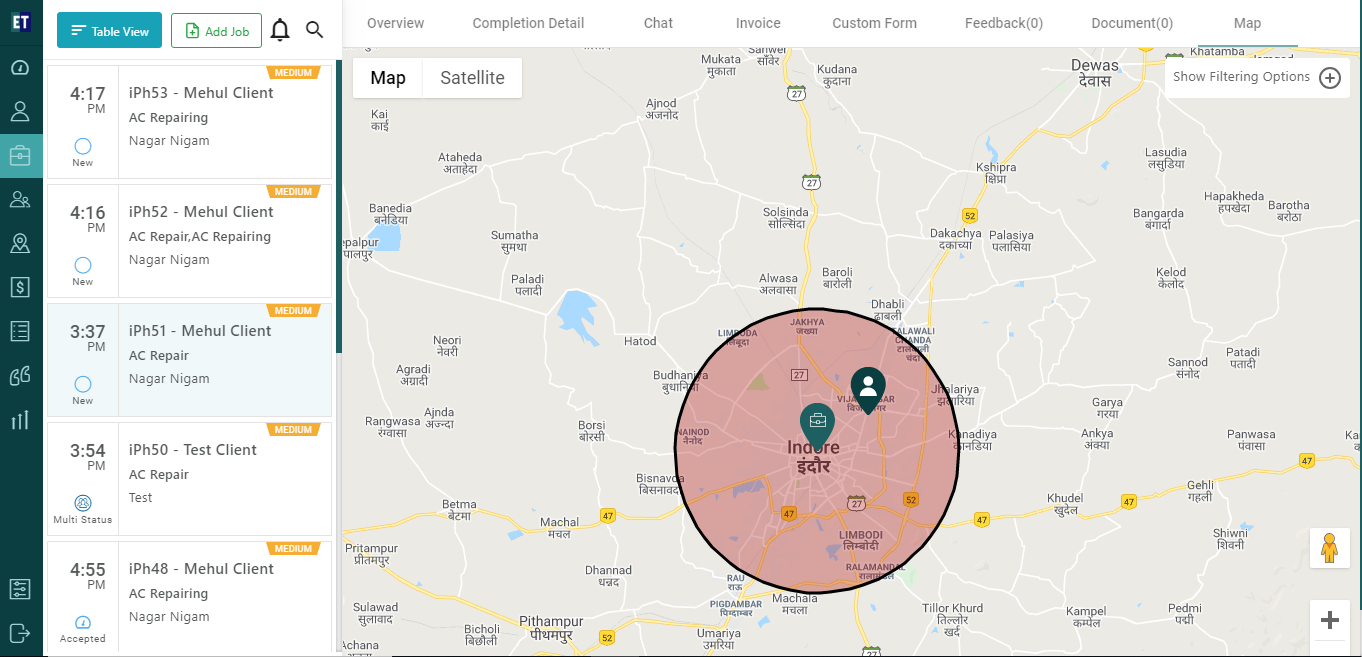 You can zoom in to view the fieldworker's exact location