How do I download a Job card?
Select any Job then Overview from the header, select the Job Card here.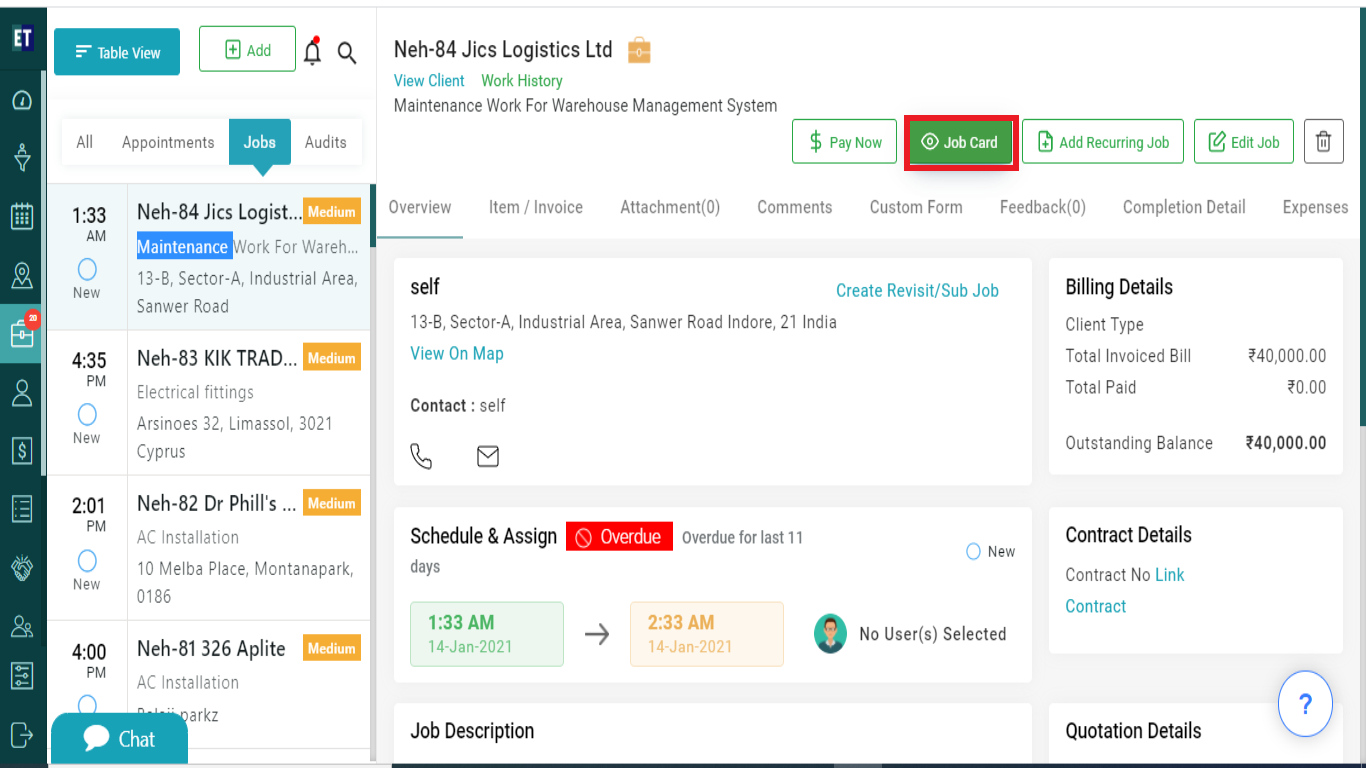 Clicking on Job Card will open a Job card preview screen to get the preview before downloading.
For downloading, click on the download button available at the bottom of the document.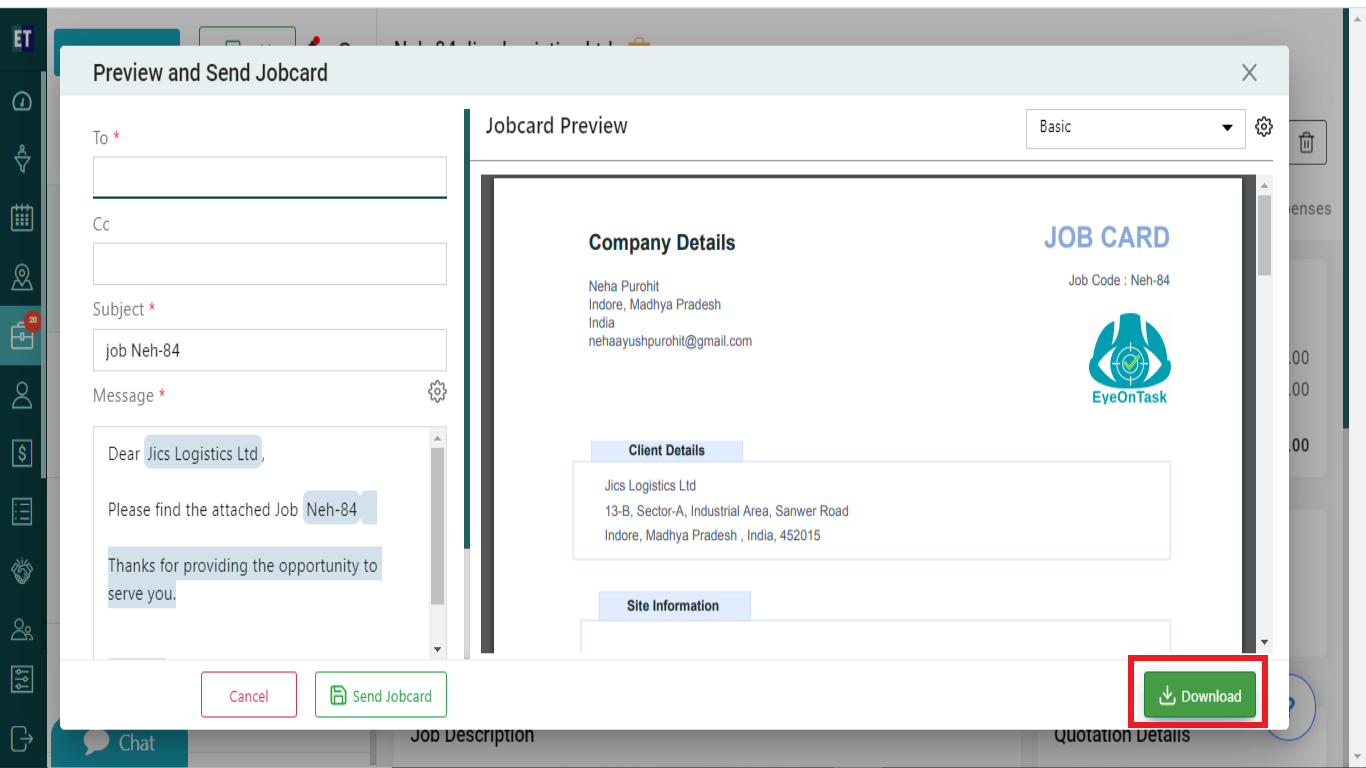 Clicking on download button will download a pdf file and it will show a download alert and the bottom of the screen.