How do I email an invoice?
Select any client after that select E-mail button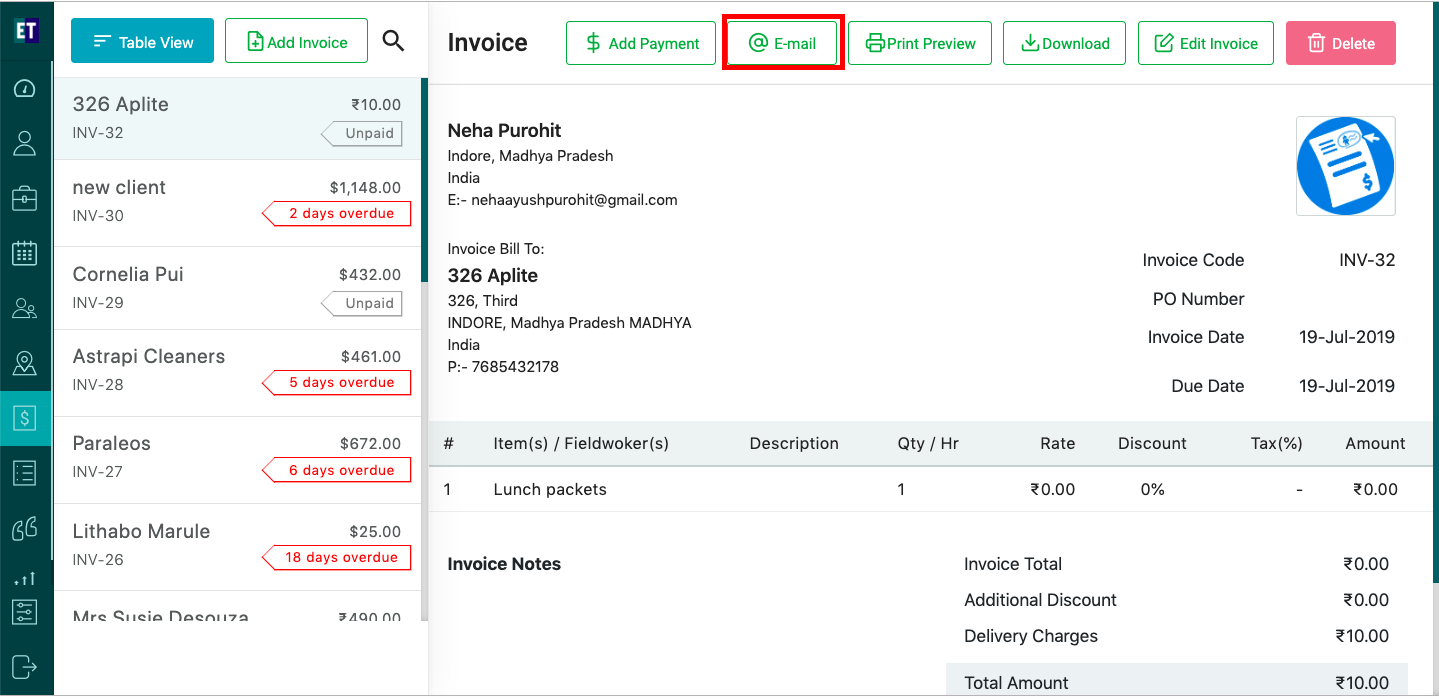 Clicking on email will open a pop up in an e-mail format with auto filled Subject and Message.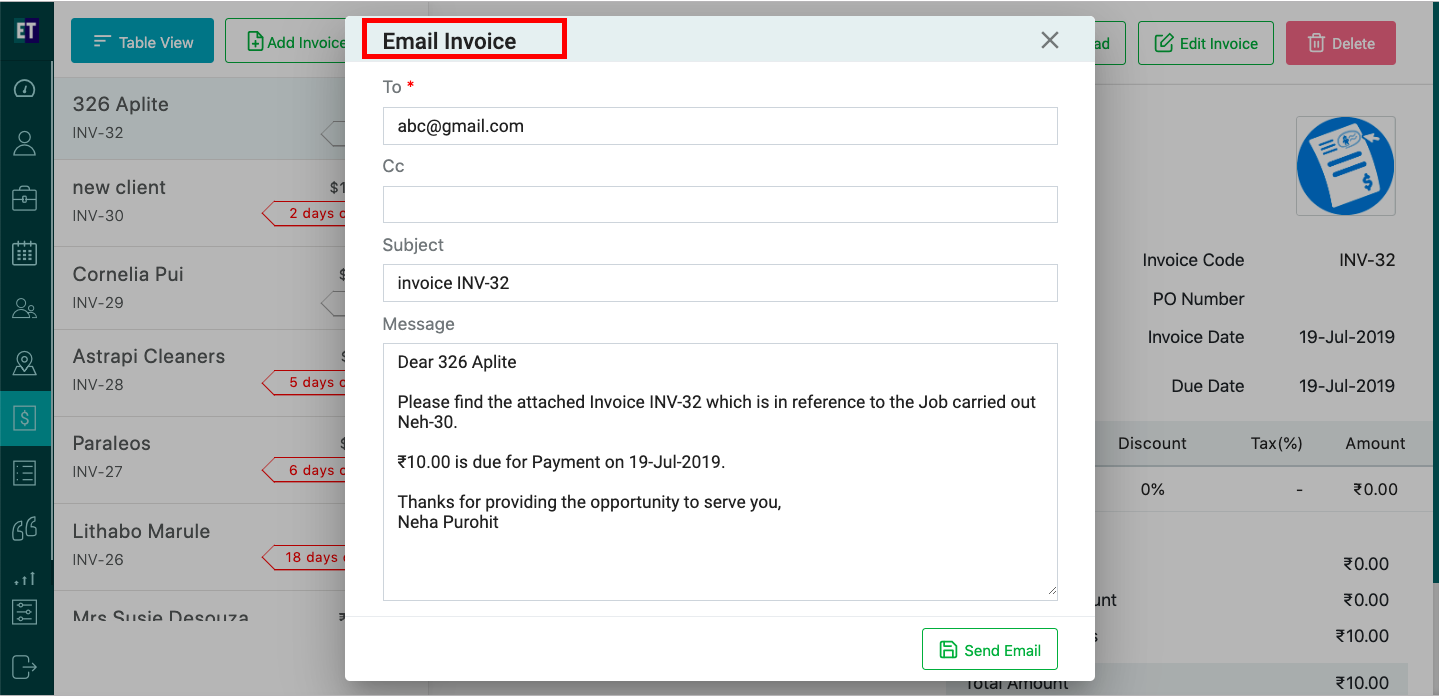 You can add any email ID in "To" and "CC" fields and edit the already filled fields
Click Send Email it will give a success pop up.
Success Alert means invoice has been emailed successfully.