How do I set the start time for a job and its duration?
Click on the hamburger menu and you will see the second last option of the menu, which is Settings.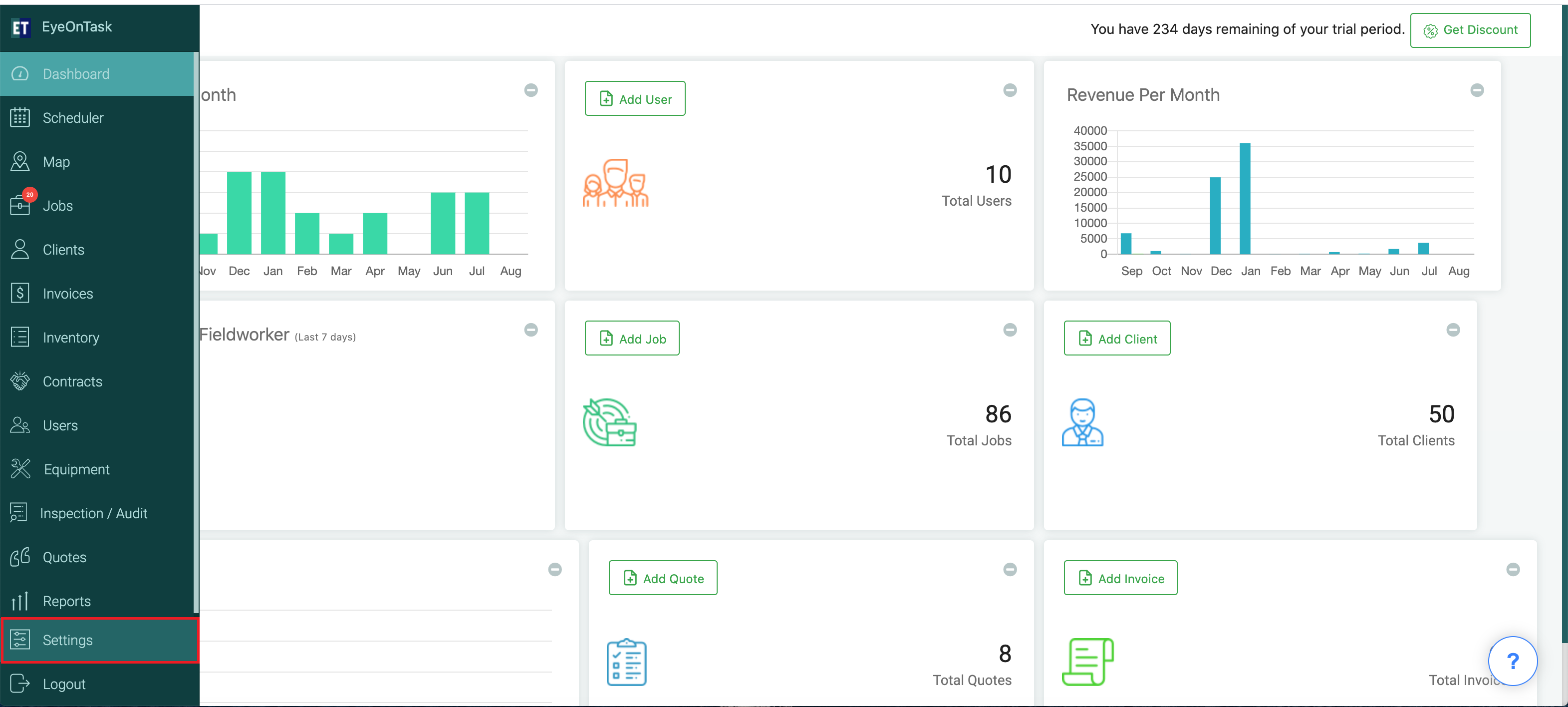 Go with the Settings and you will find Job option on the settings list.
Select the Job and you will see the Job settings on your screen.
Click on the Default Settings.
Now Default Settings screen will open with input fields.
Fill the time to set the Duration between schedule start time and schedule end time of the job.
After that, you will see the Set Schedule Start Time section having three options with radio buttons.
(NOTE: Radio button is used to chose only one option.)
To set the start time for a job, select the Default Scheduled Start Time and fill the time in the field.
Fill out all the details including the Job Prefix.
(NOTE: You must fill out all the fields having asterisk sign.)
After filling all the details, select Update button available at the top right of the screen.