How do I delete Job Type/Services within Job Settings?
Click on the hamburger menu and you will see the second last option of the menu, which is Settings.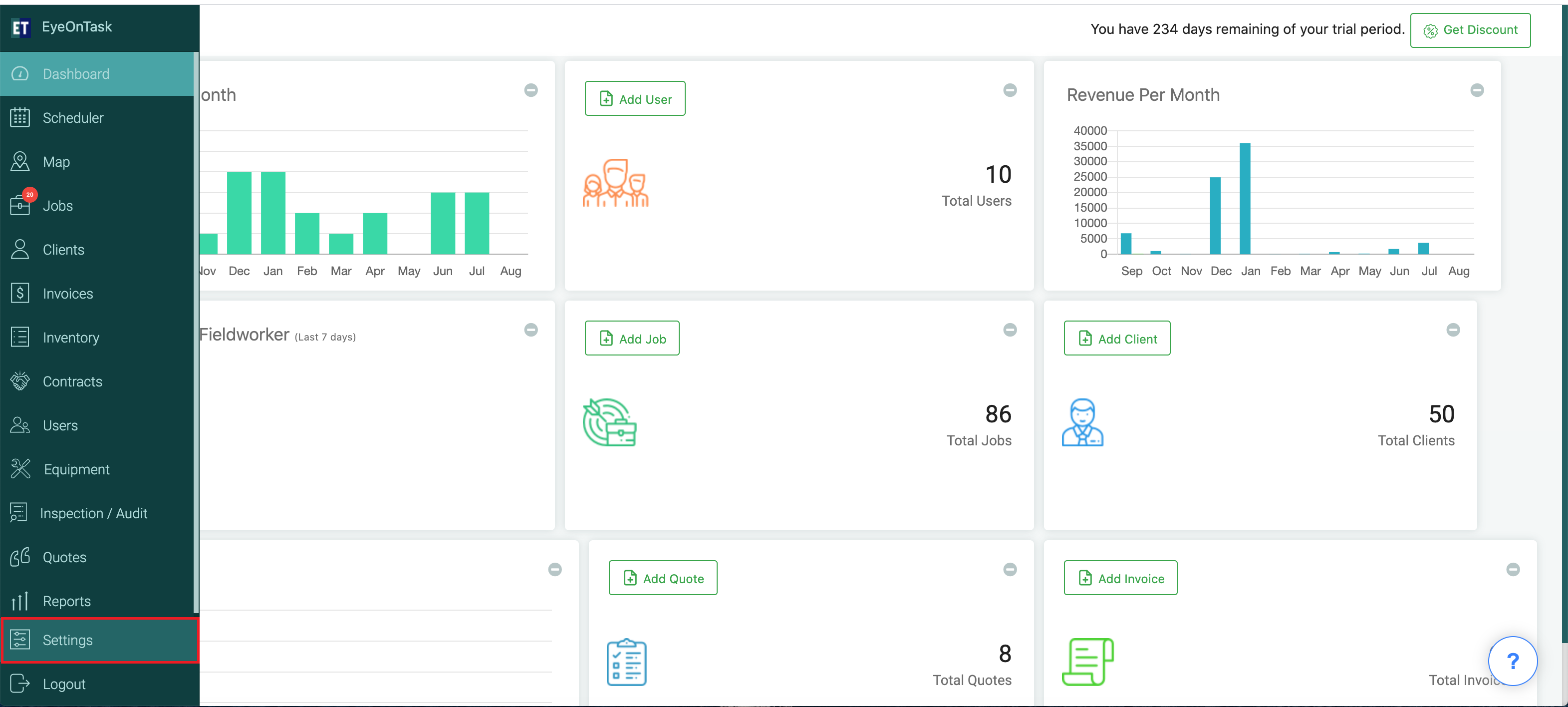 Go with the Settings and you will find Job option on the settings list.
Select the Job and you will see the Job settings on your screen.
Click on the Job Type/Services.
Now Job Type/Services Settings screen will open with Job Type/Services list and the Delete icon under the Action column.
Select the delete icon of the same row of Job Type/Services you want to delete.
Clicking on Delete icon will open a confirmation pop up on the screen with "Yes, delete it" and "No, keep it" buttons.
"Yes, delete it" will display success alert.
Success Alert means Job Type/Services has been deleted and will not appear on the list.