How do I add comments for a Lead?
Select the lead in which you want to add comments.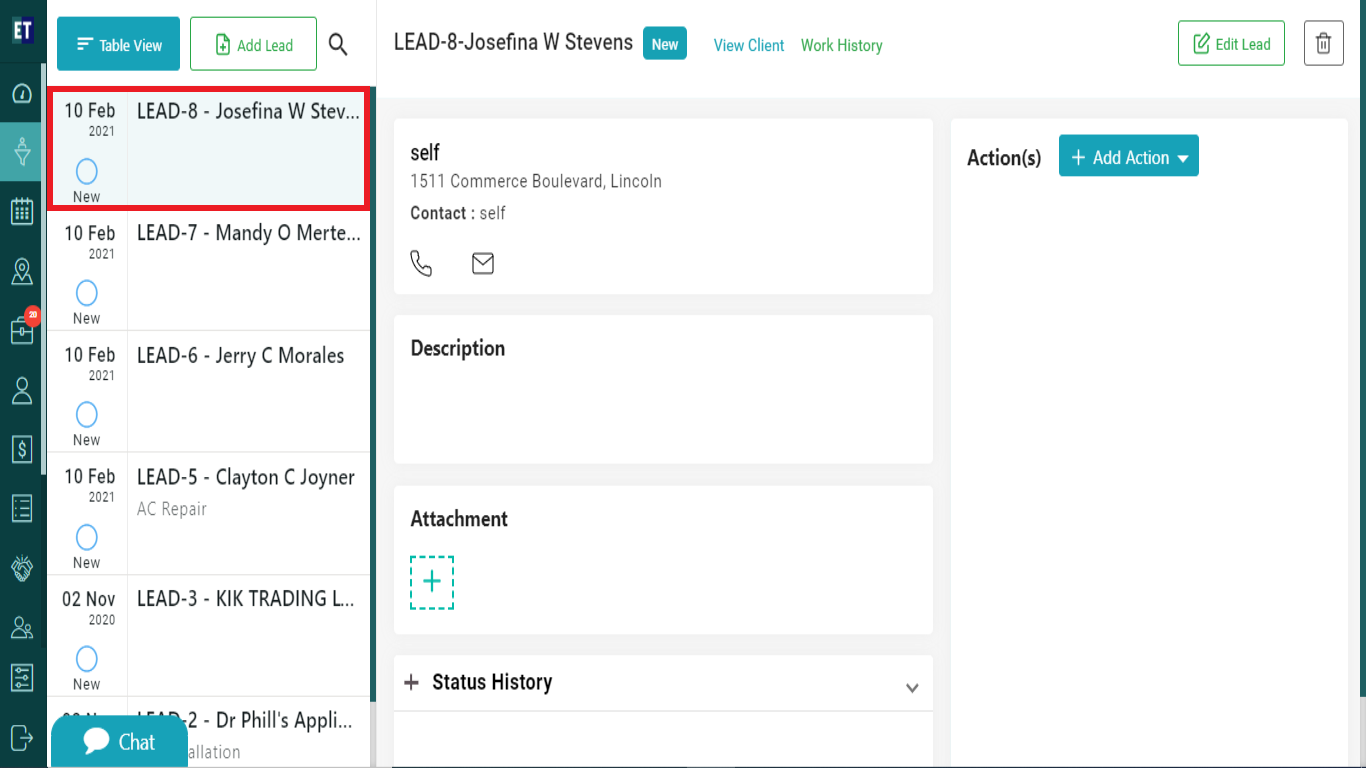 At the right side you will see Add Action dropdown. Select it.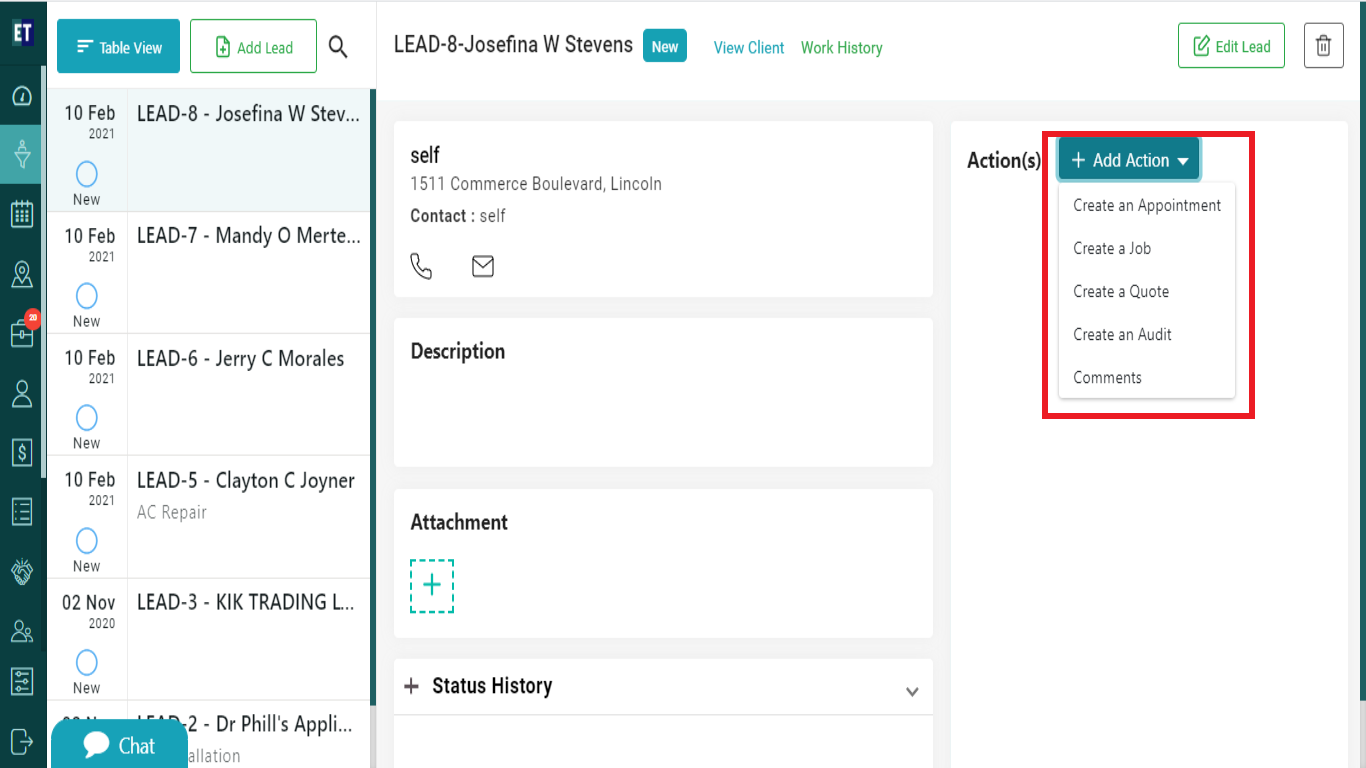 You need to select the last option of the dropdown i.e., Comments.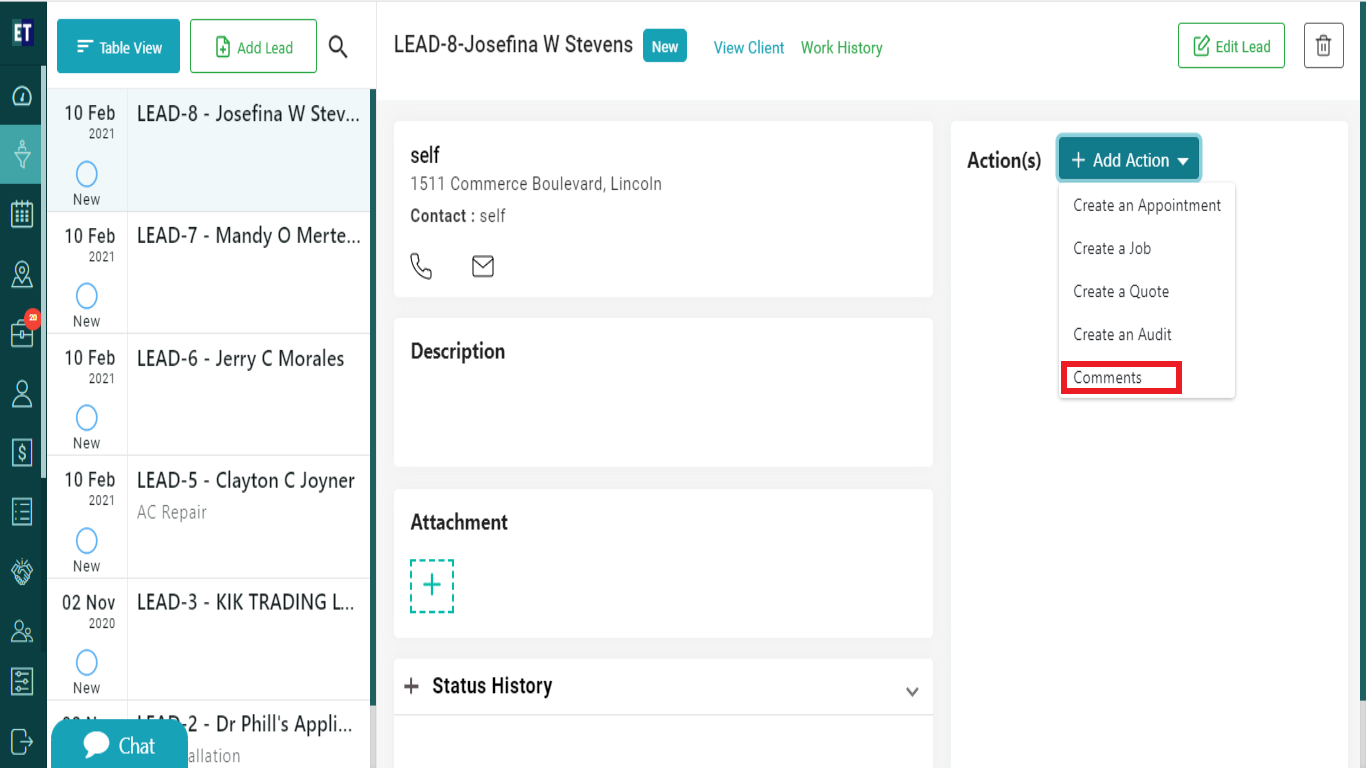 Now you will see Add Comment popup with the comment text field.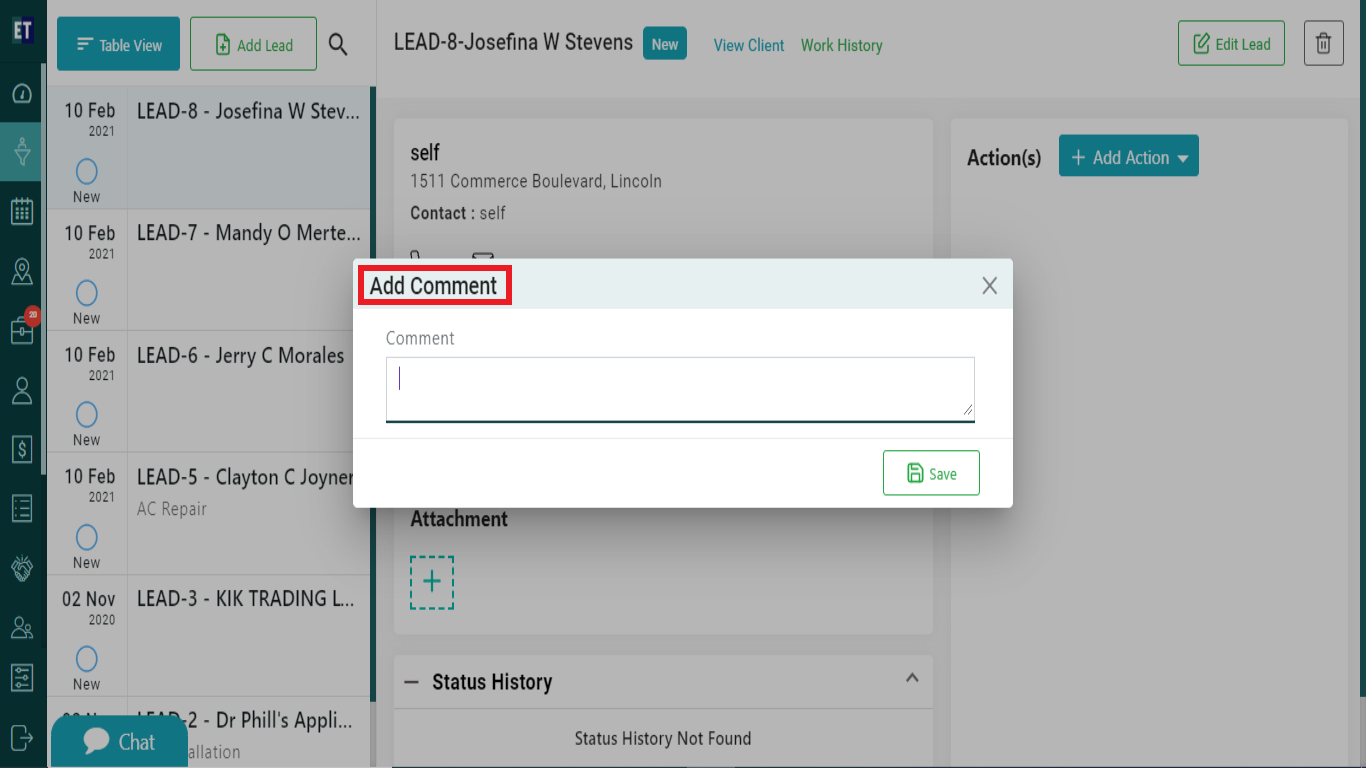 After adding comment, click on Save button.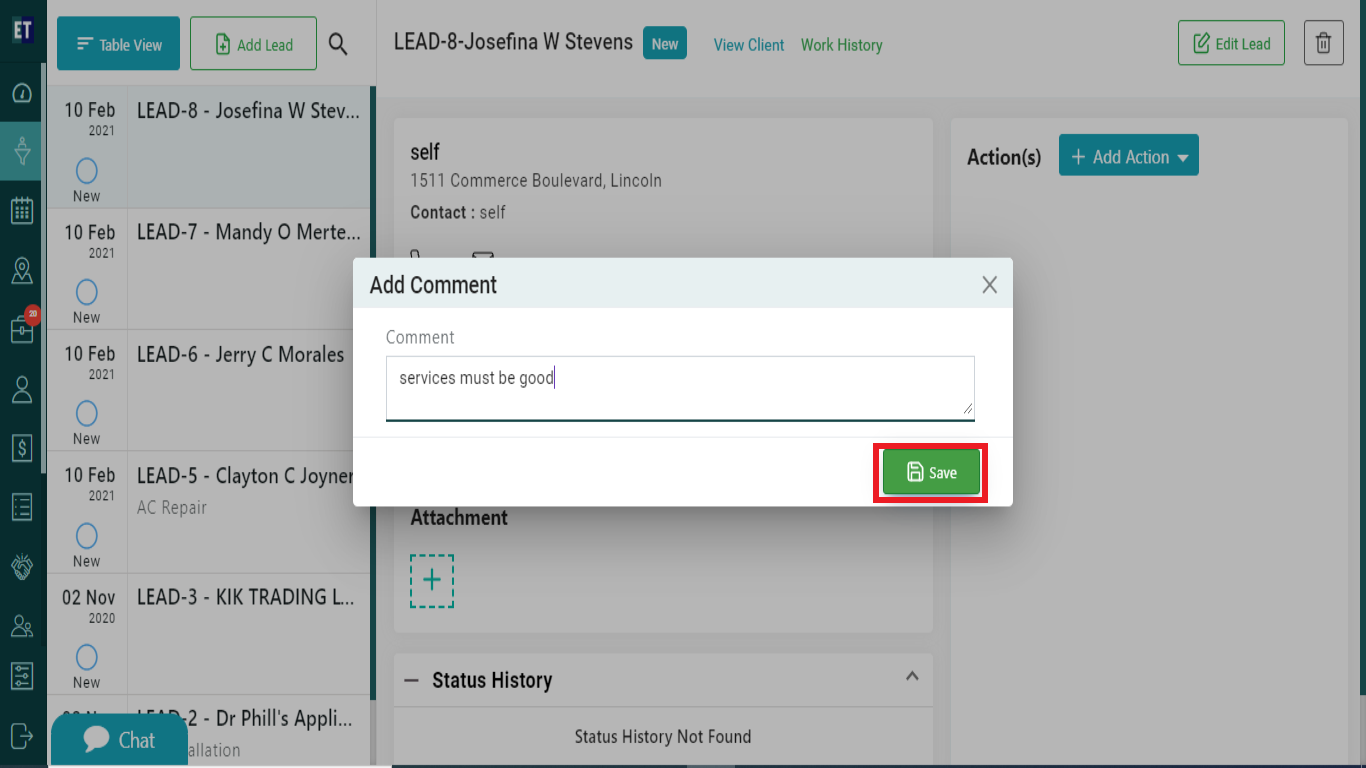 Clicking on save button will show you the success notification on the right corner of the screen.