How do I create a Job within a Lead?
Select the lead in which you want to create a Job.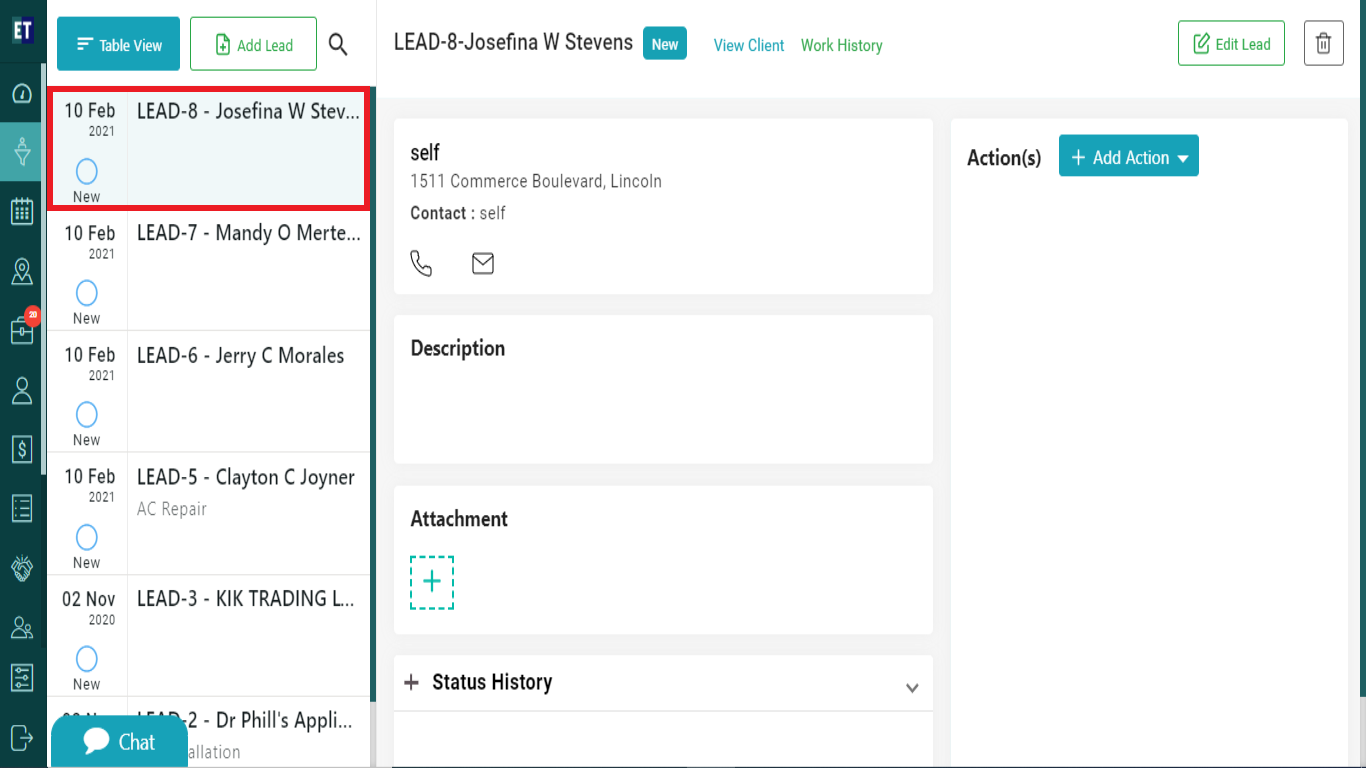 At the right side you will see Add Action dropdown. Select it.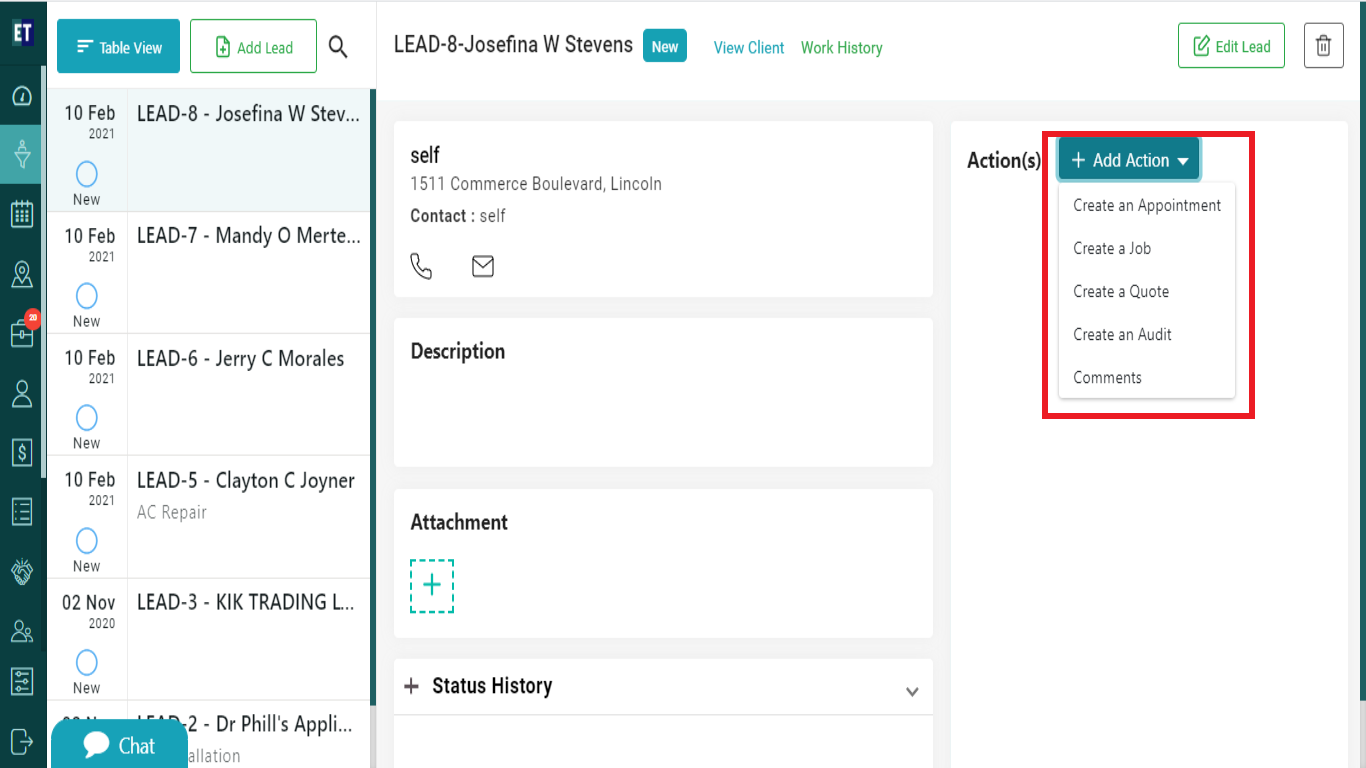 Select Create a Job from the drop down.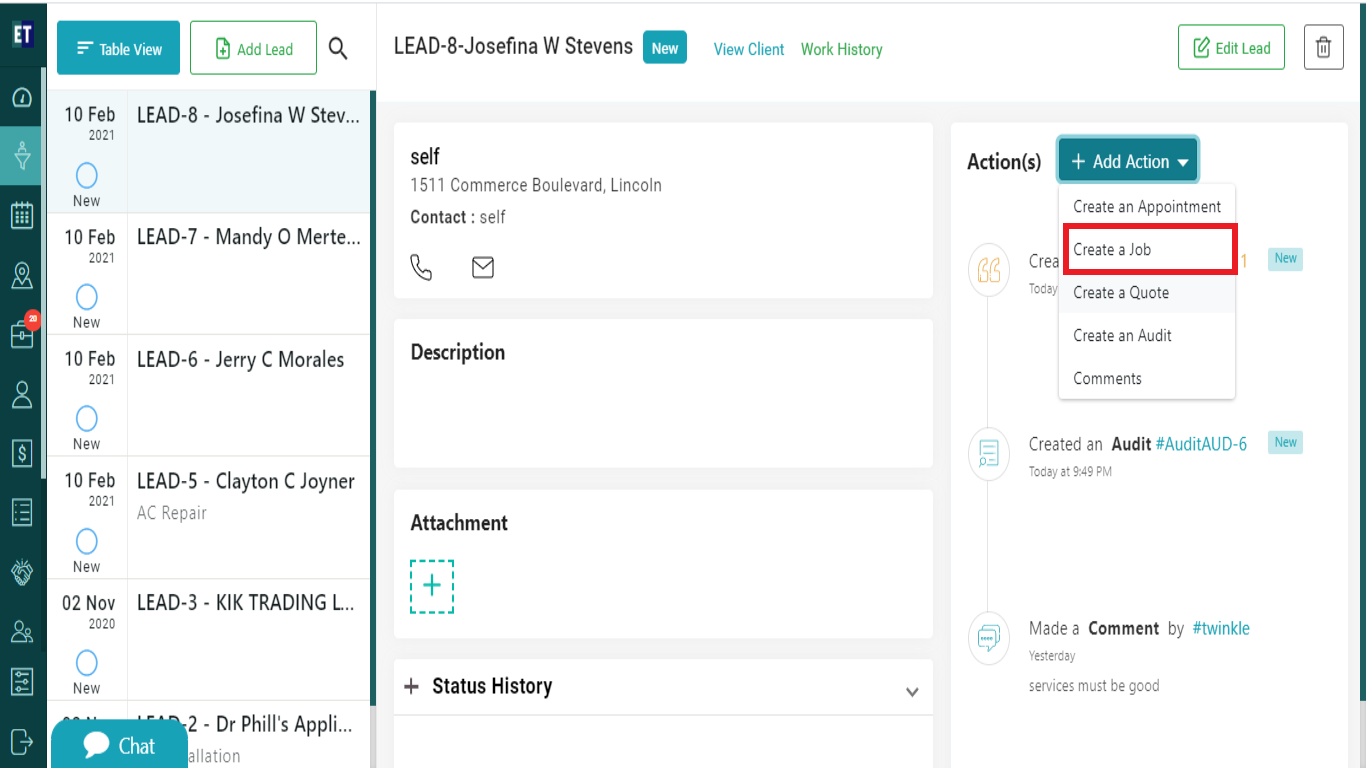 Now you will see Add New Job pop having two radio buttons. Select first If you want to convert the added Quote into new job. Select second if you want to just add a new job without quote conversion.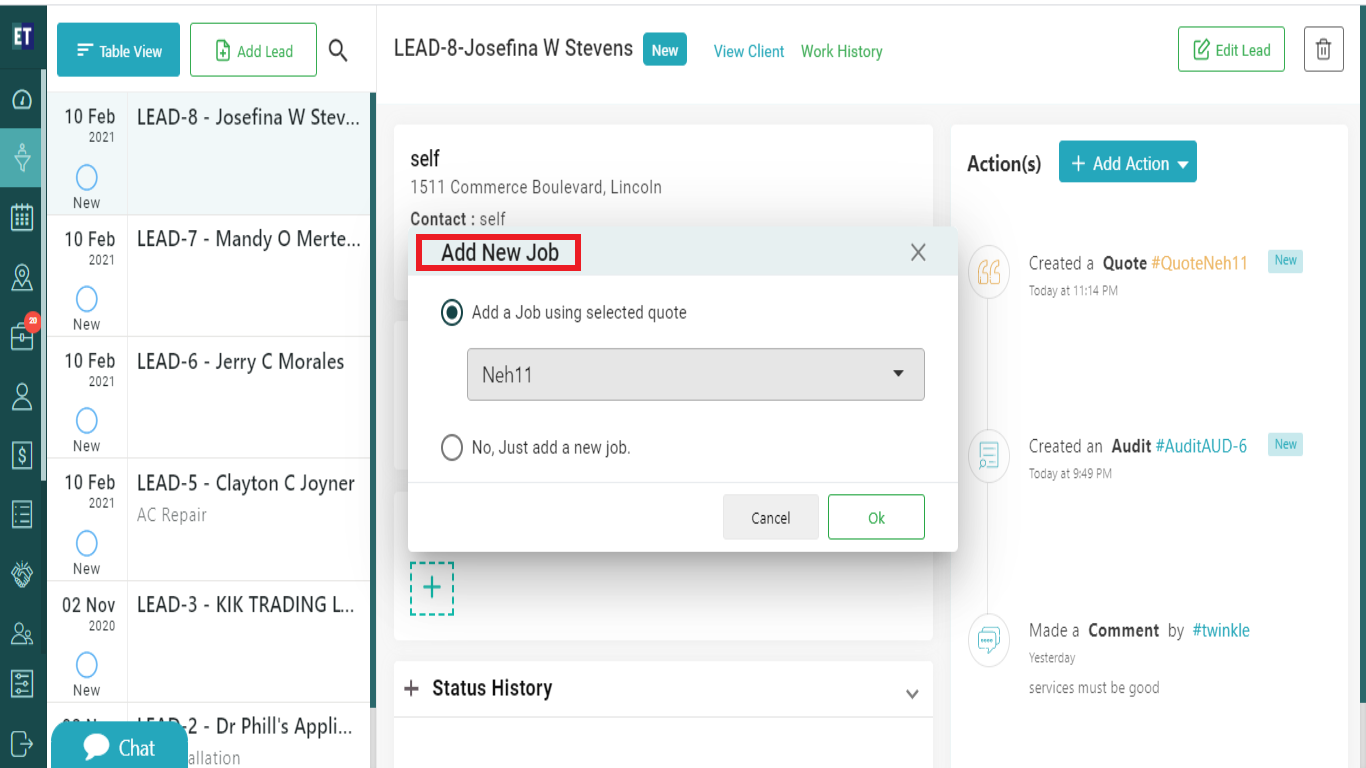 Select the first radio button and click on OK tab will convert the selected quote into job and show you a success alert.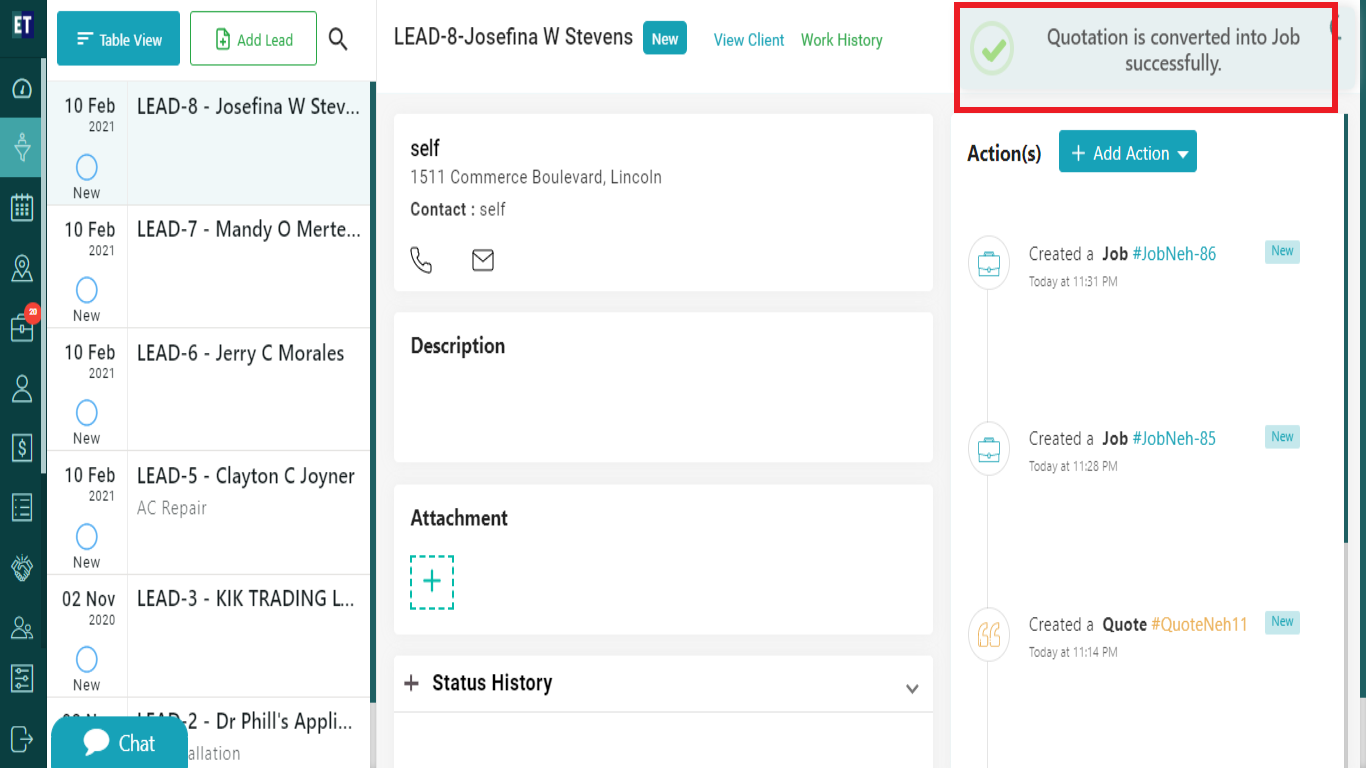 Select the second radio button and click on OK will open a Add New Job popup with input fields and more options button to add more details to the job.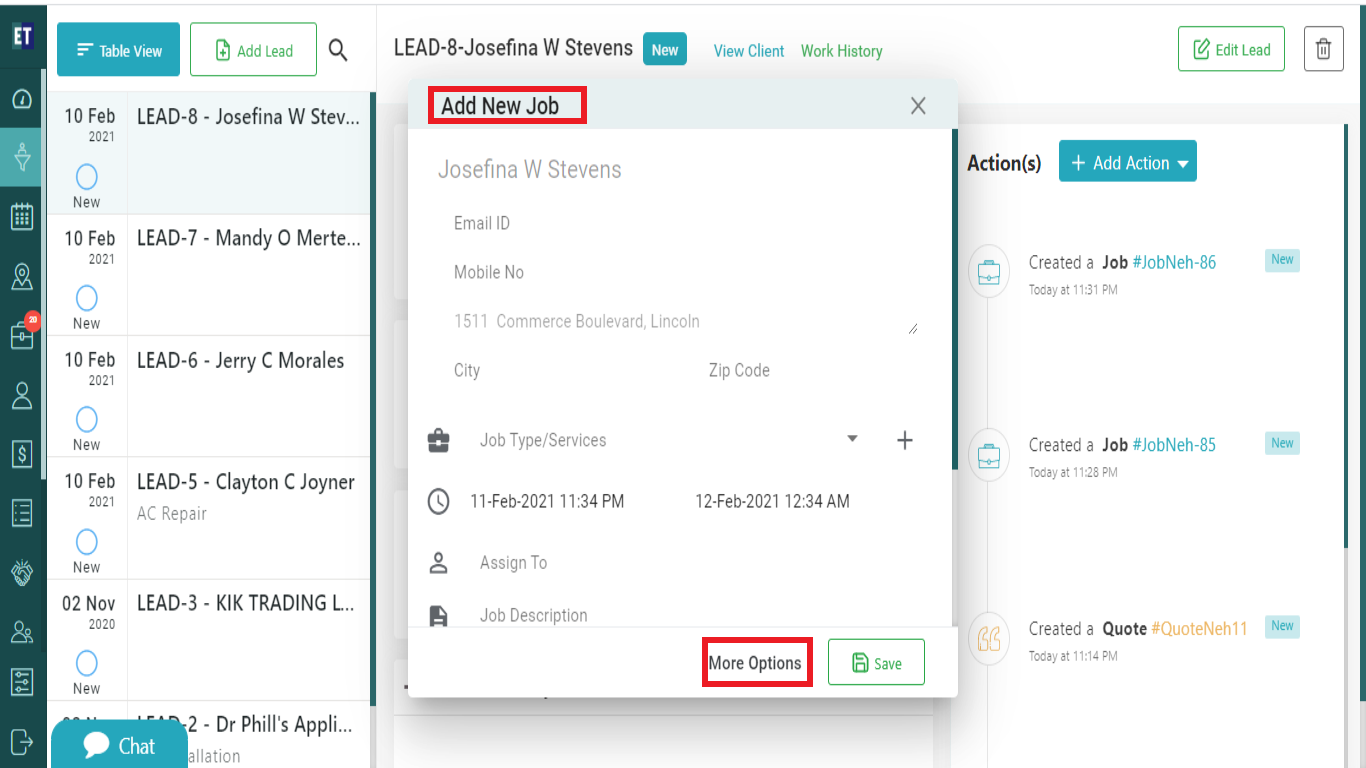 *Note: You must fill out all the fields marked with an asterisk .
After creating a Job, Select Save button.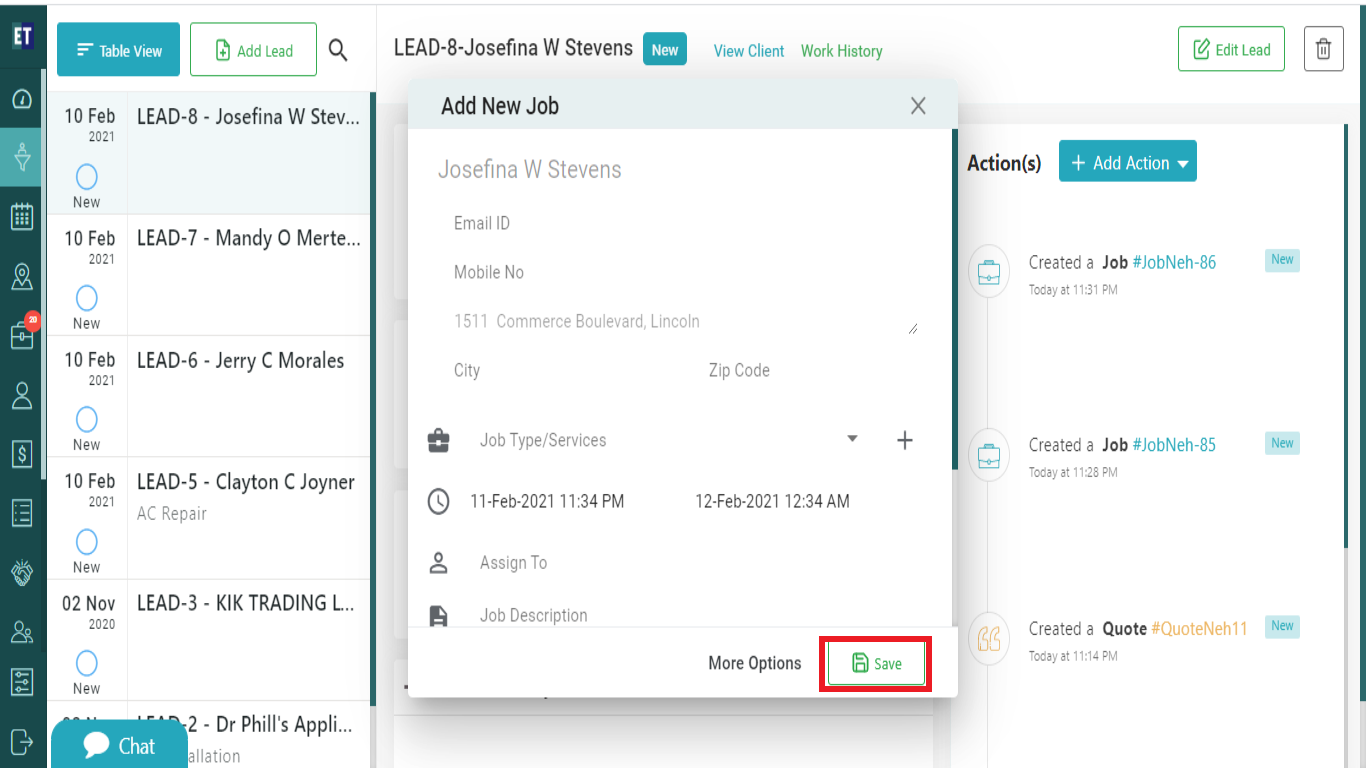 Clicking on Save button will show you the success alert on the right corner of the screen.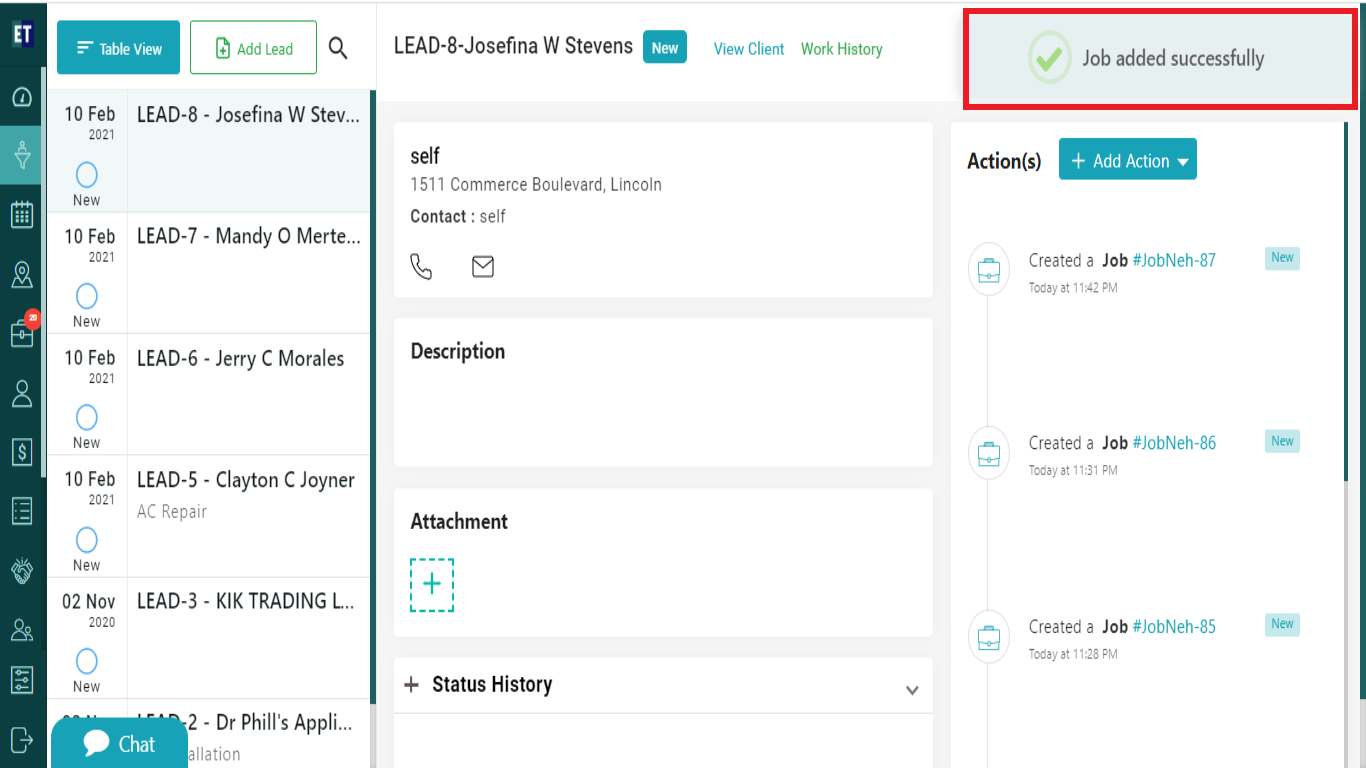 Success alert means Job has been added within a Lead, and getting displayed on the right side of the screen within a lead.