How do I create an Appointment within a Lead?
Select the lead in which you want to create a Job.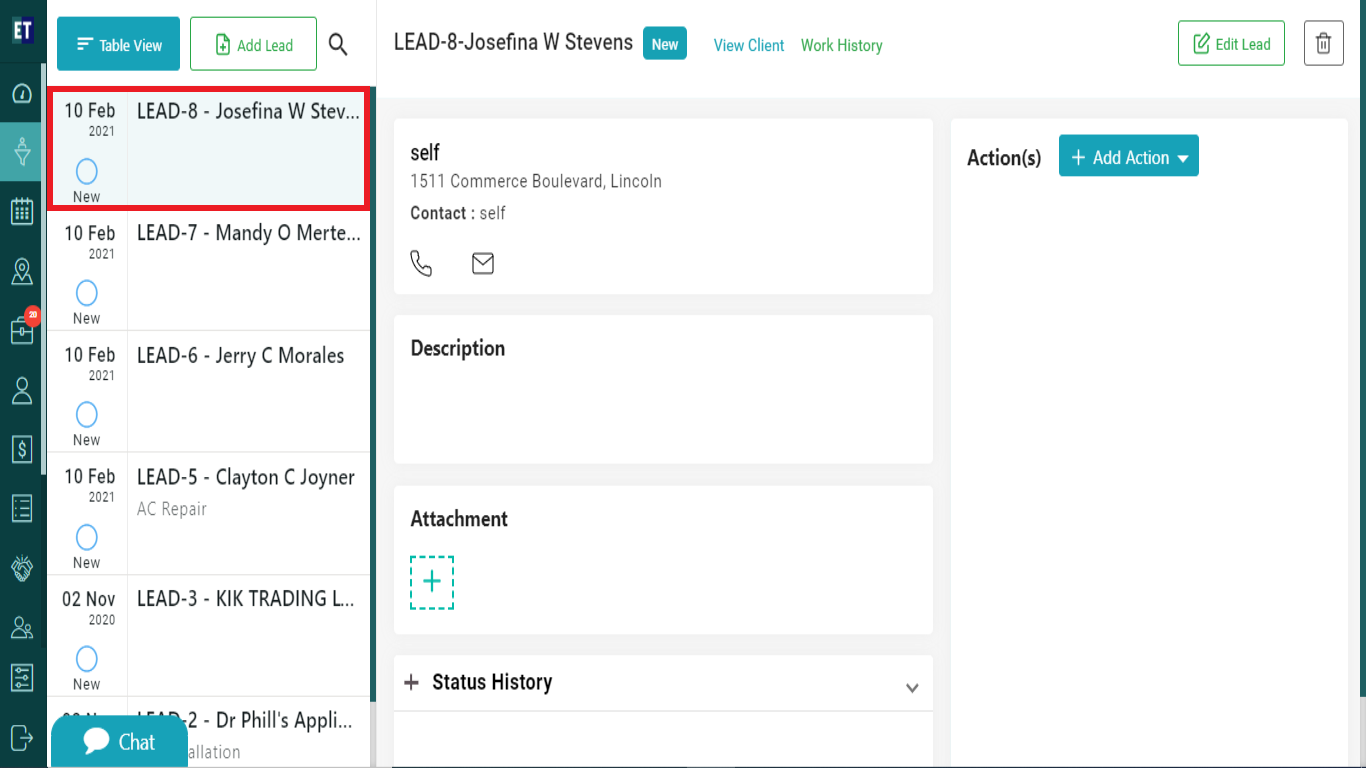 At the right side you will see Add Action dropdown. Select it.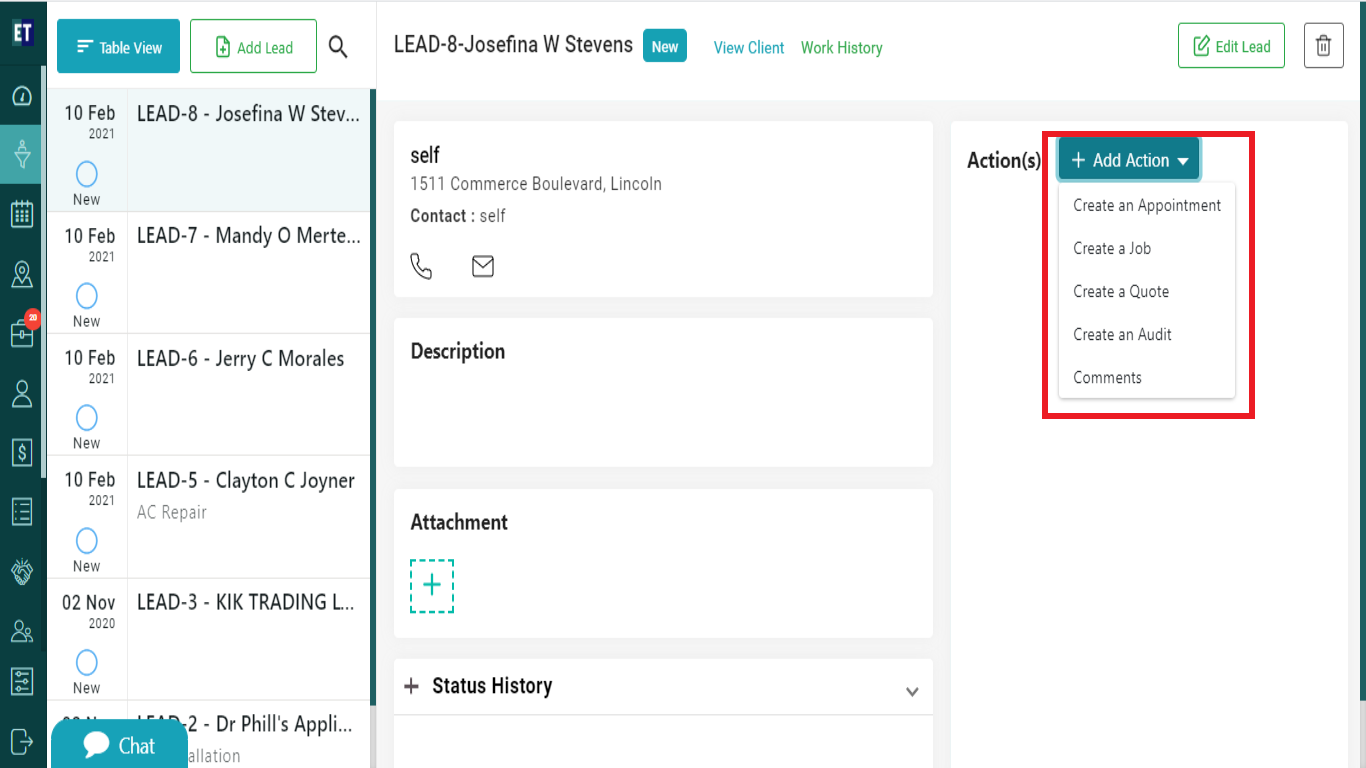 Select Create an Appointment from the drop down, it will open a Add Appointment popup.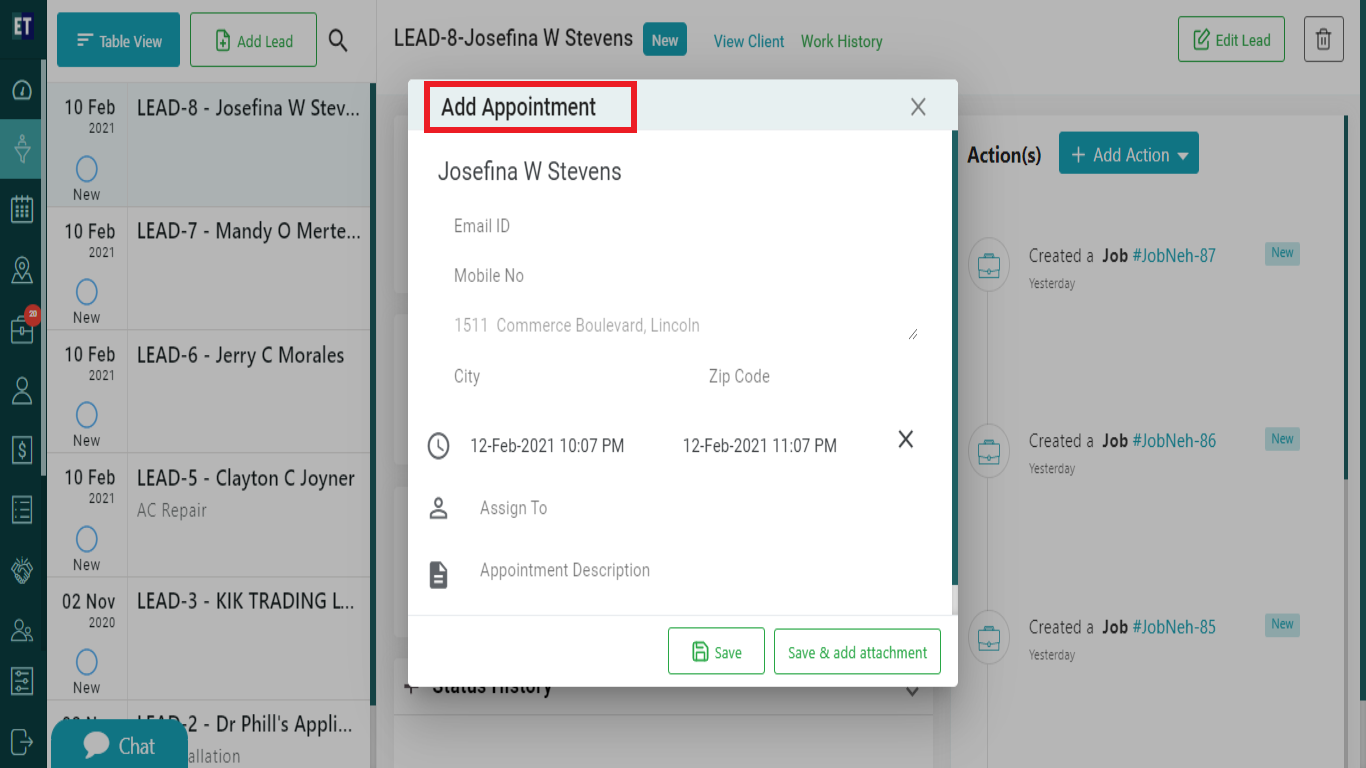 You have to fill out the details of appointment here.
For scheduling appointment, you need to select the date/time and can add the Appointment description also.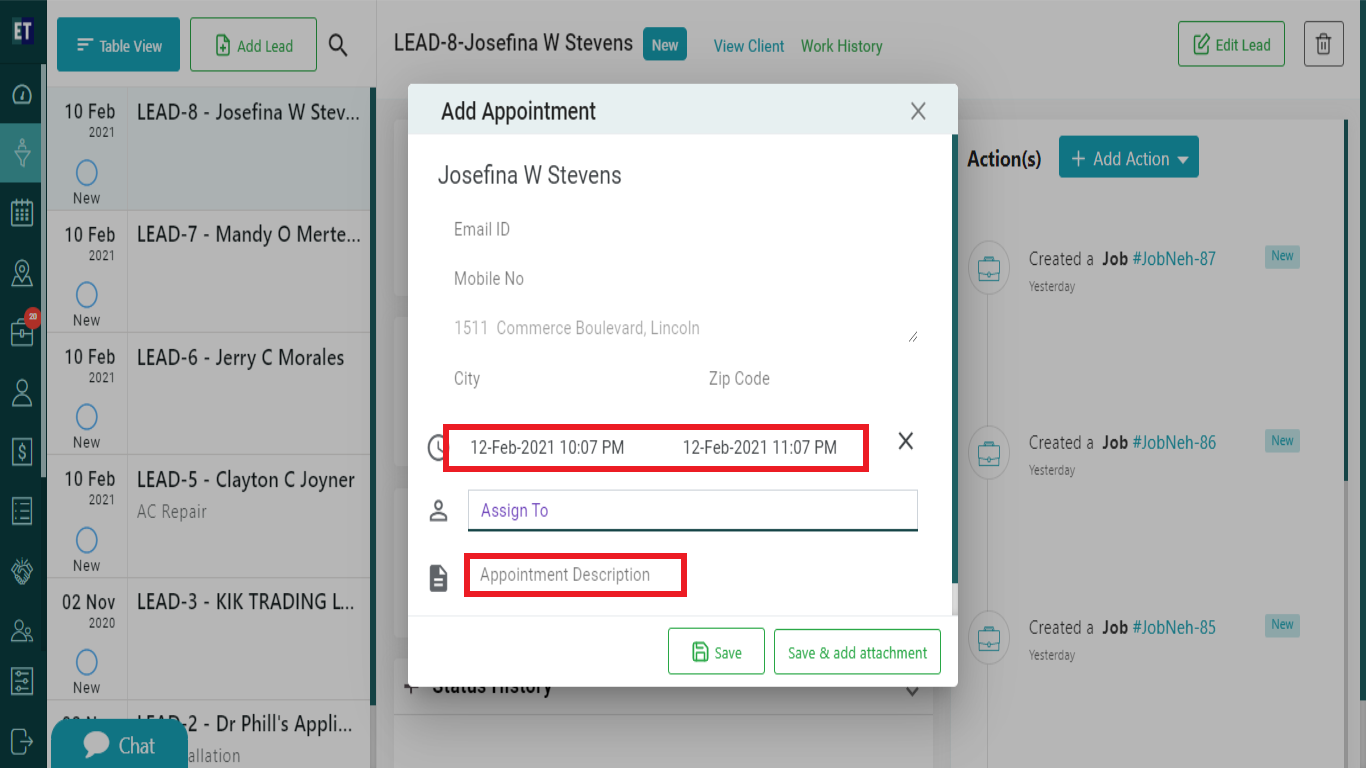 You can assign the appointment to the existing fieldworkers by searching their name in Assign To Field.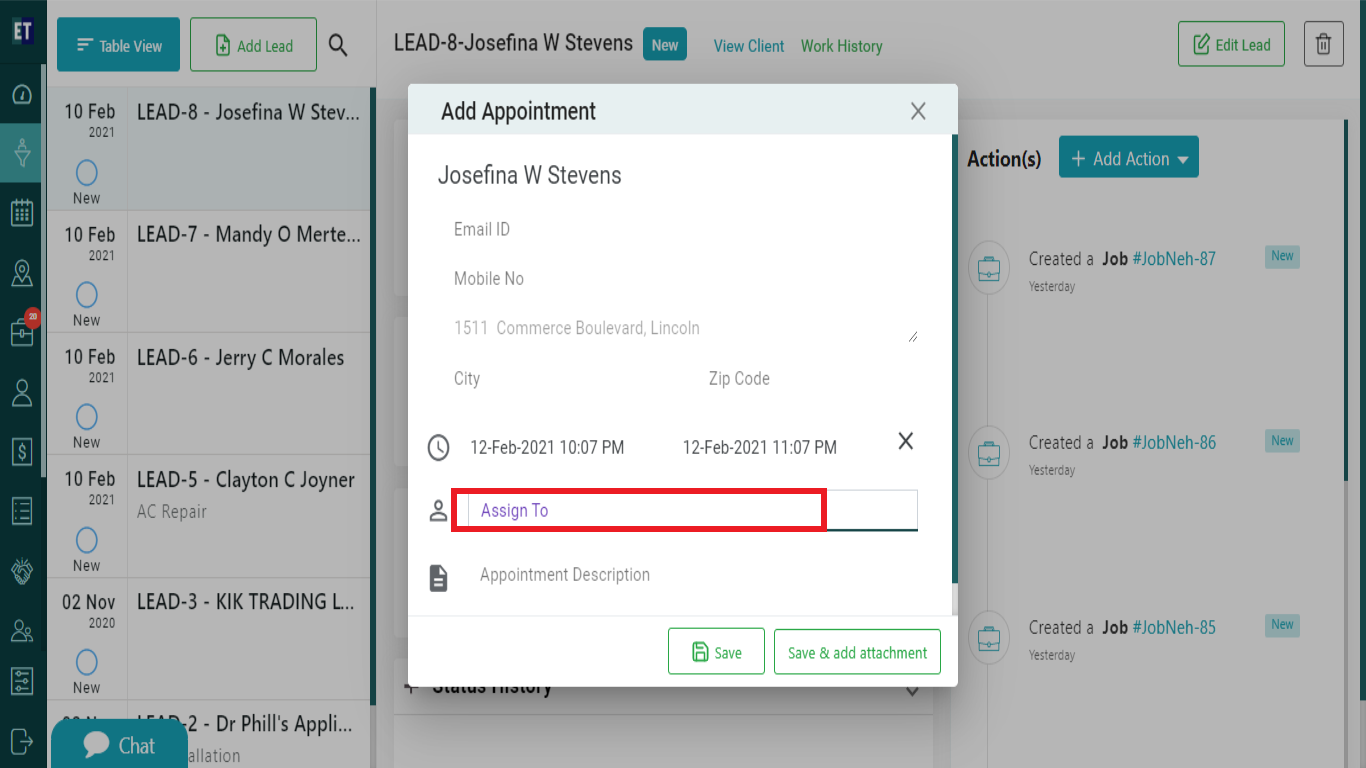 You can attach the related document for appointment by selecting Save & add attachment button.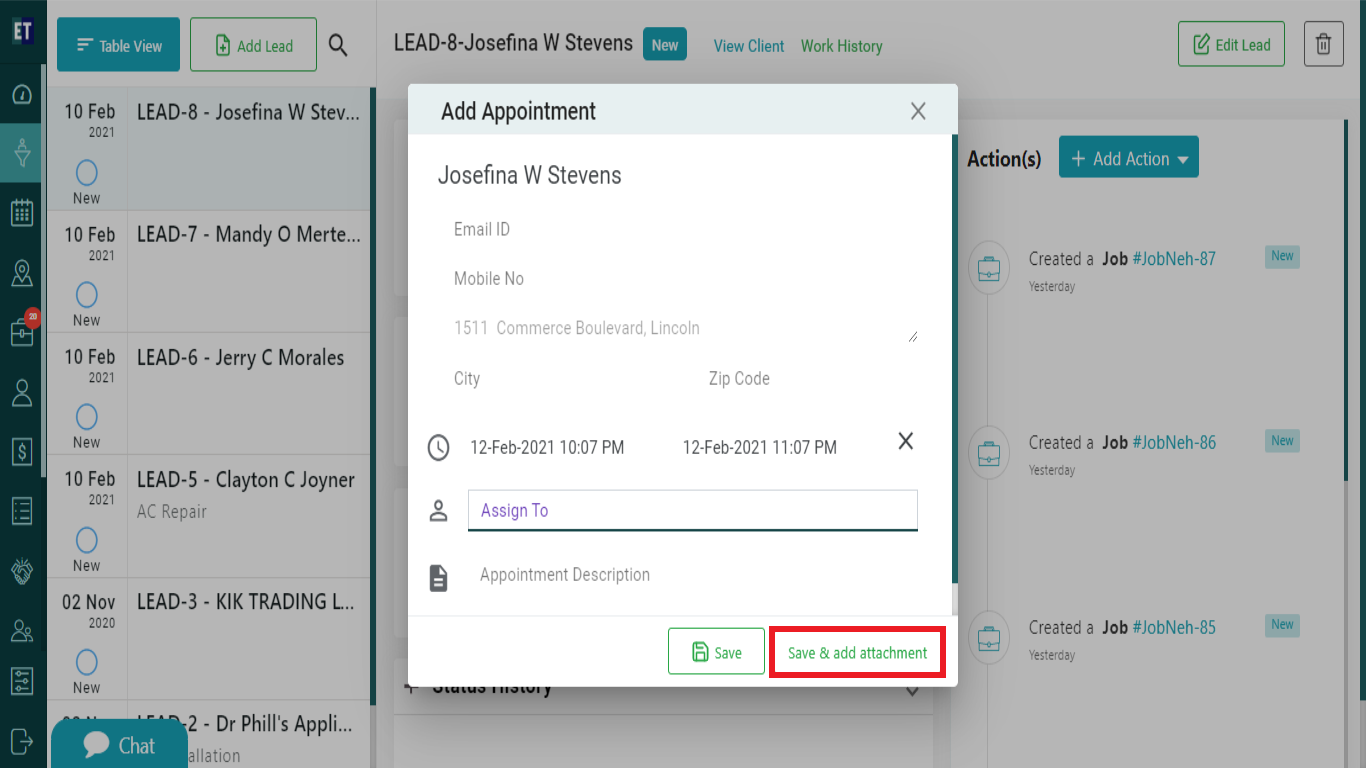 After filling up all the details, click on save button and it will show you the success alert on the right corner of the screen.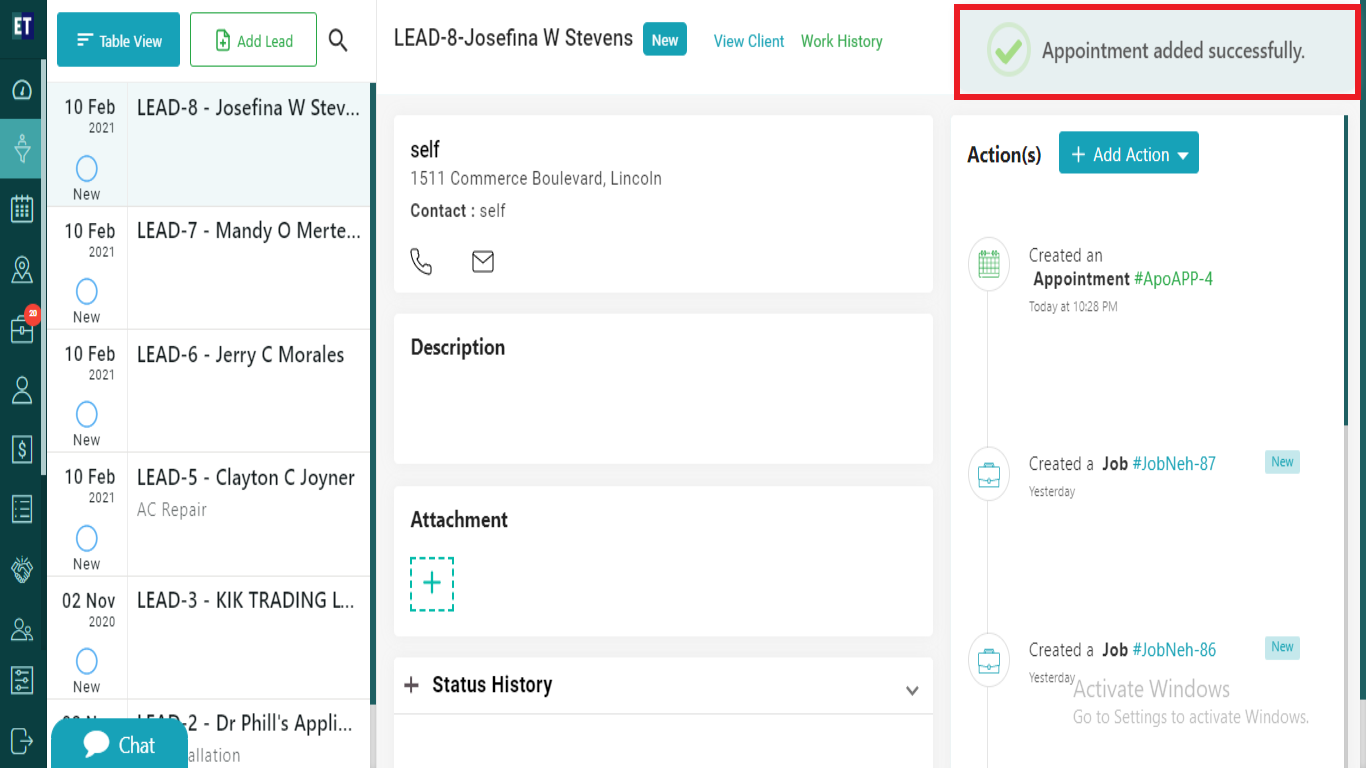 Success alert means Appointment has been created within a Lead, and getting displayed on the right side of the screen within a lead.