How do I edit a Lead?
The Home screen shows the hamburger menu at the left part of the screen.
Go to: The hamburger menu and you will see the second option of the menu, which is Leads.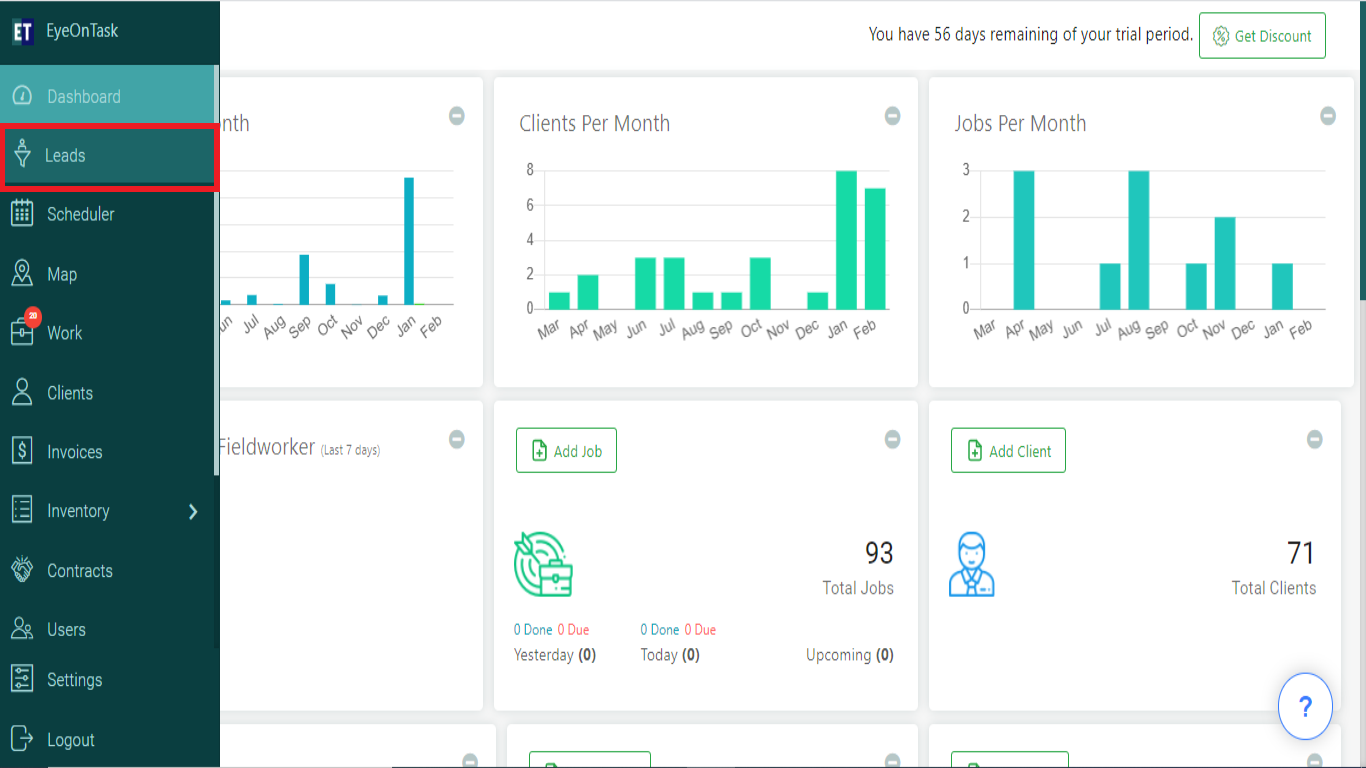 Select the lead that you want to Edit.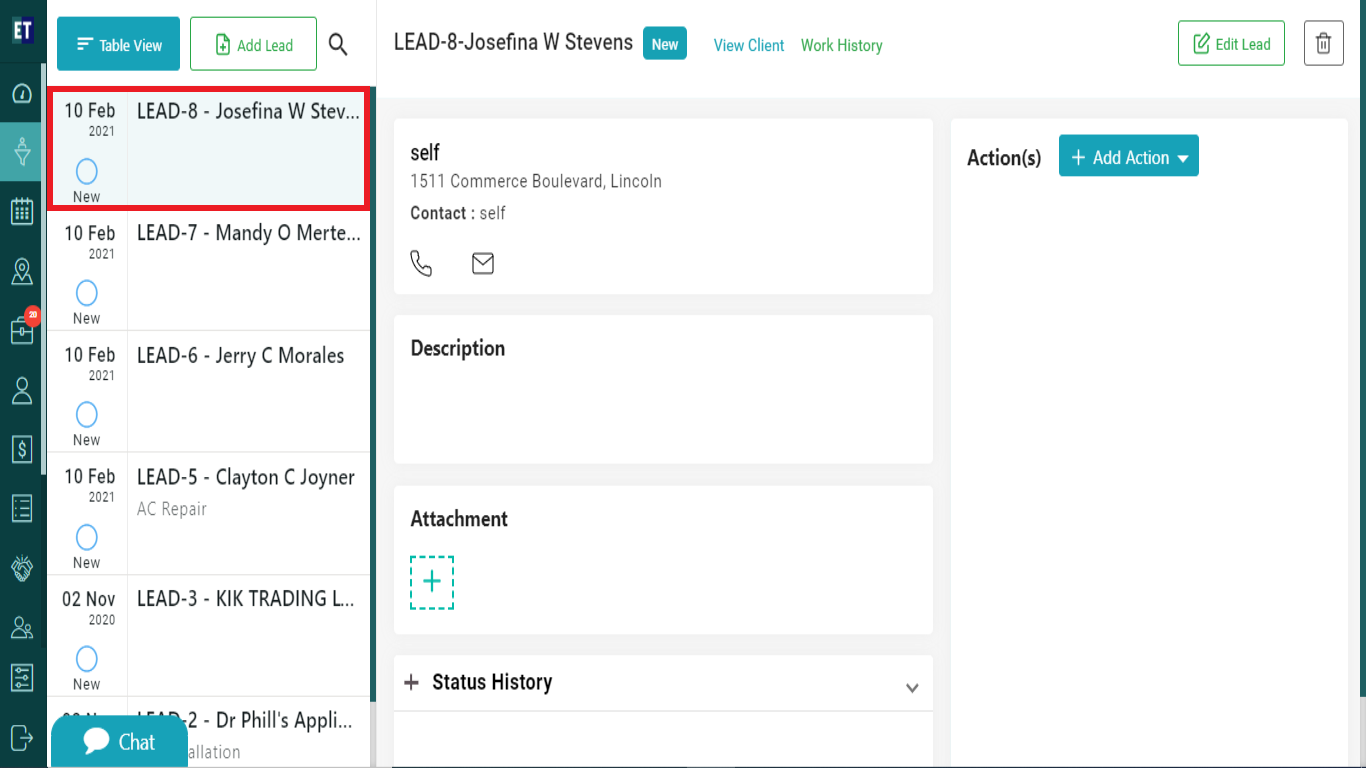 You will see the Edit Lead tab at the right corner of the screen.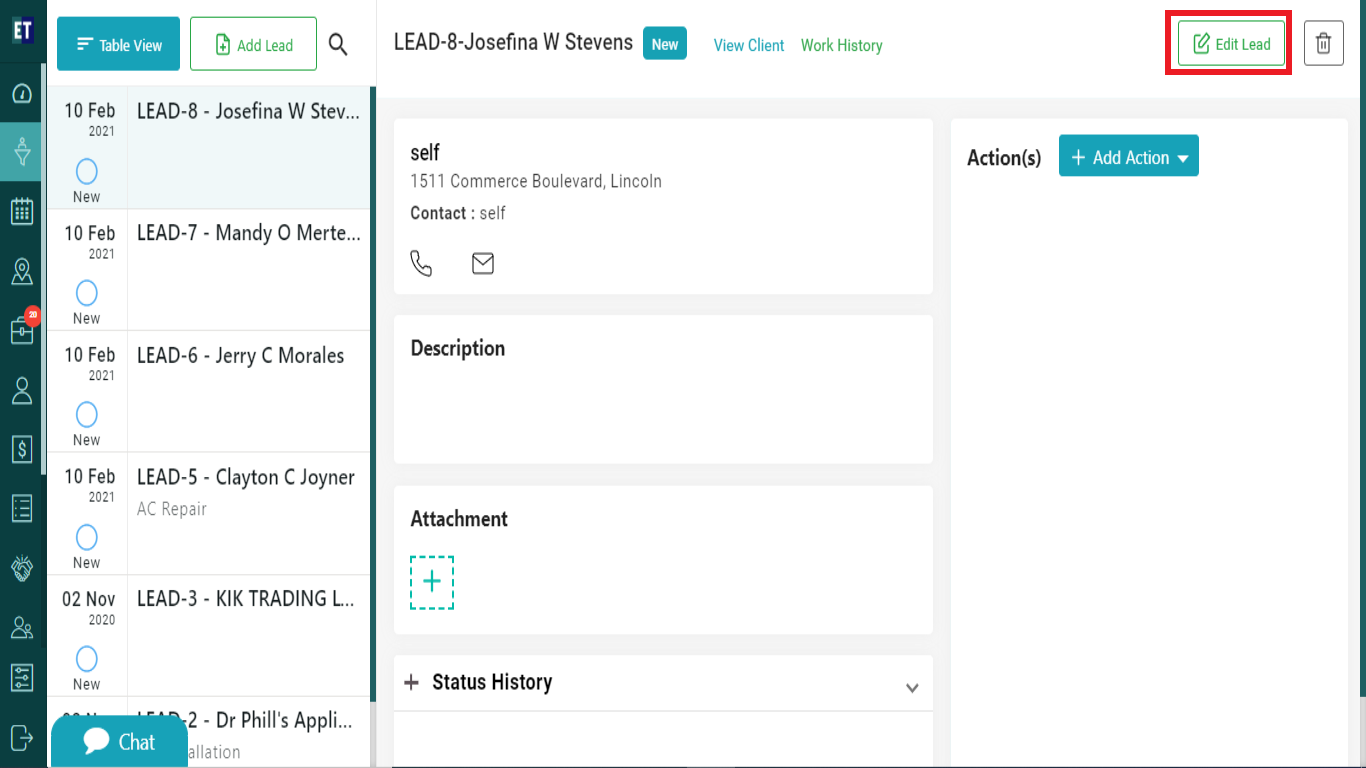 Clicking on Edit Lead tab will show you the pop up with already added information.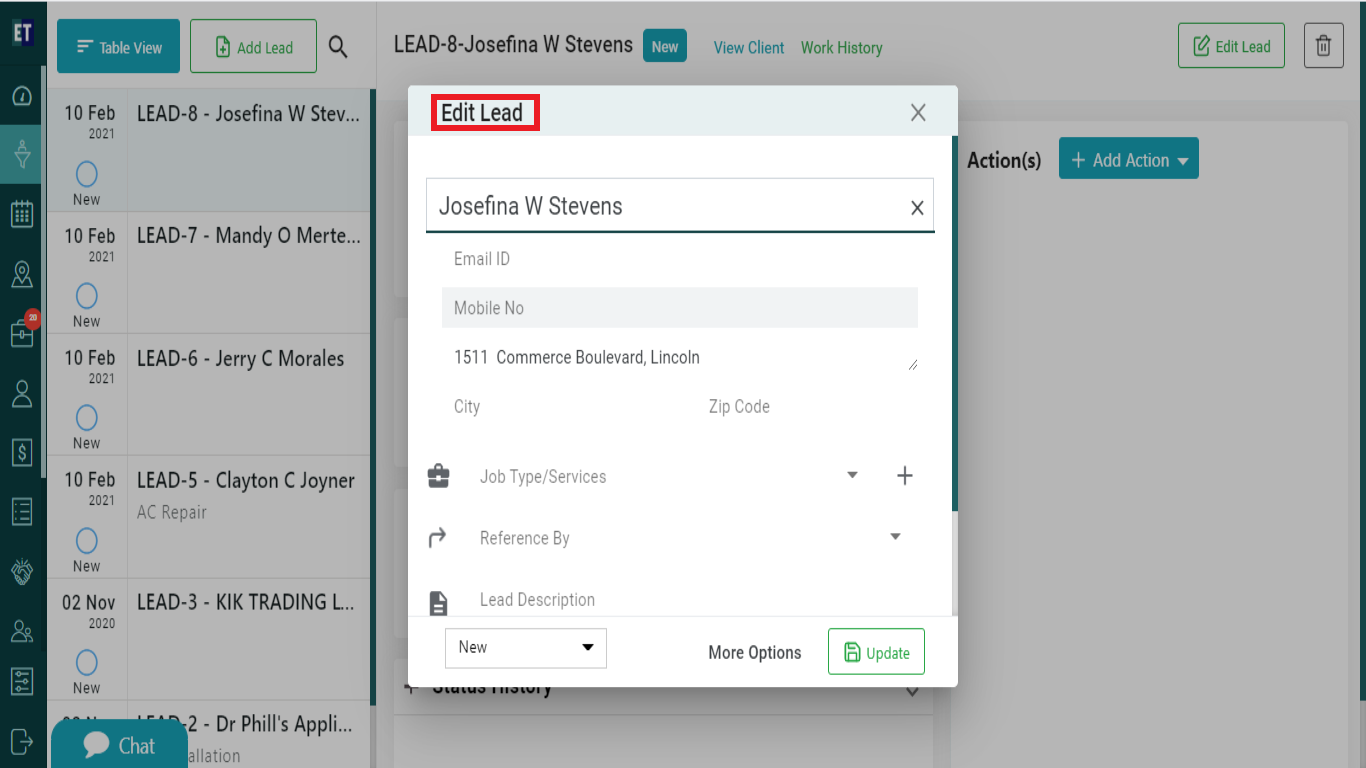 Update the information here, you can edit all the information showing on the form after that select Update.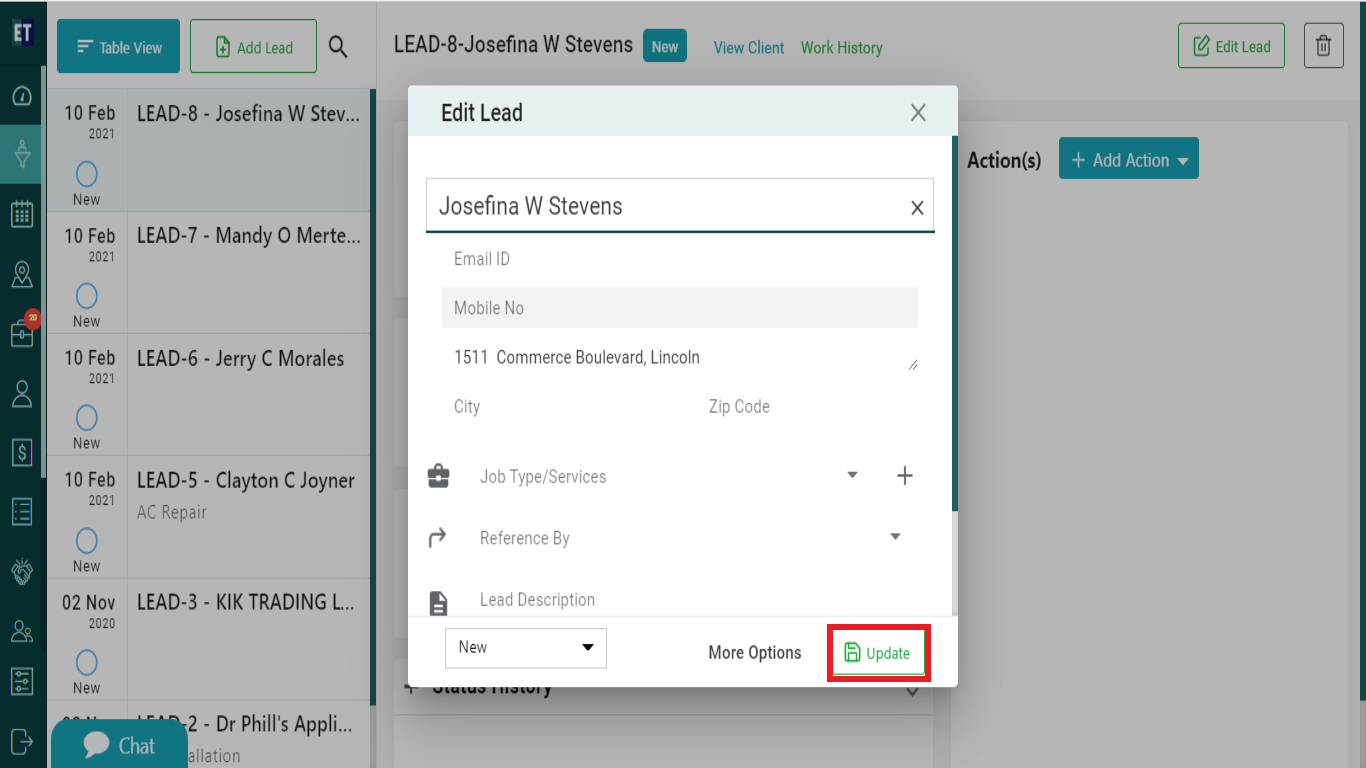 Select Update will display success alert.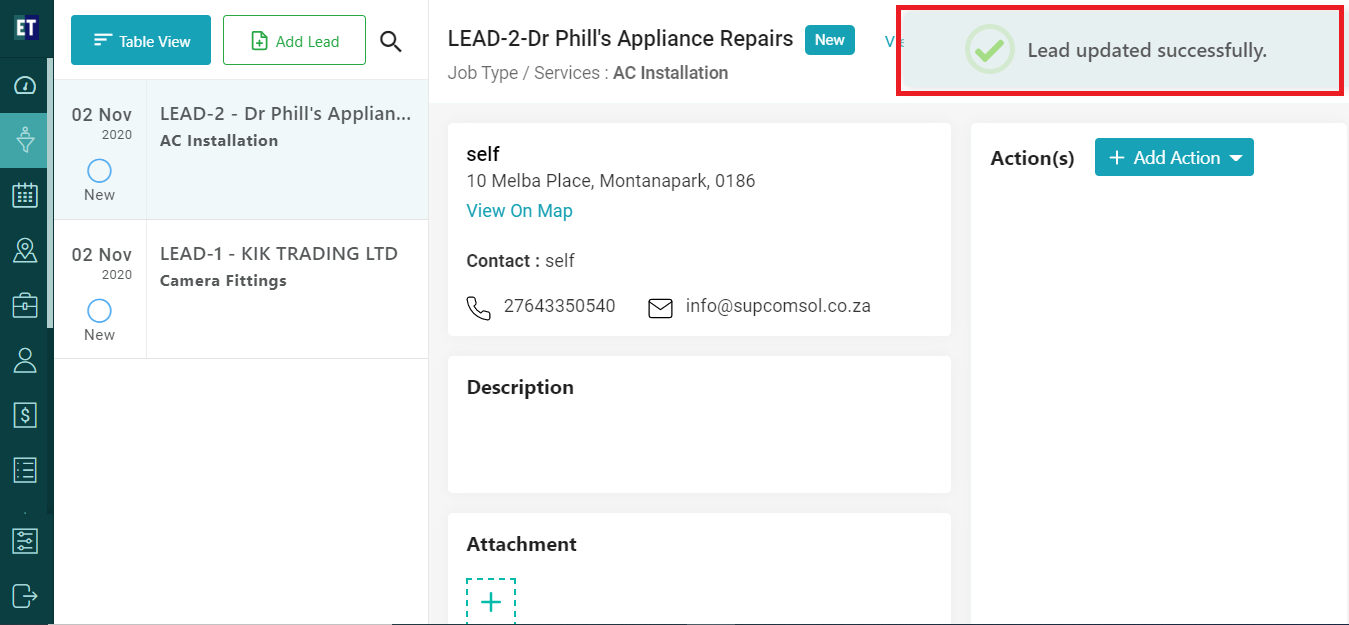 Success Alert means Lead has been updated.